How To Boost Your Company's Cybersecurity Protection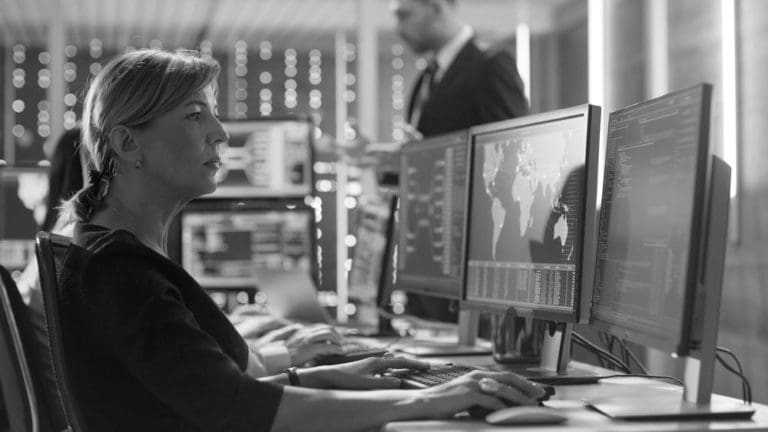 Hackers have fine-tuned their tools in recent years and, with the evolution of cybercrimes, have been able to infiltrate and breach the data of mega-corporations like Equifax, Uber, and Ticketmaster, who's breach led to 40,000 customers' payment data, addresses, names, and phone numbers being exposed. It's clear that now is the time for companies like yours to develop new strategies to boost your cybersecurity protection and defend against future data breaches.
How To Enhance Your Cybersecurity
Looking to avoid being the next victim of a critical cybercrime? Here are a few effective strategies that your Tech business can adapt to enhance your company's cybersecurity protection and save your brand reputation and bottom-line:
Invest In Current Talent
40 percent of IT security breaches are caused by businesses' internal employees, so it's safe to assume investing in your employees' cybersecurity knowledge will yield a desirable ROI. Bring in an expert to go over the do's and don'ts of proper security measures. Not enough money? You can even enhance their knowledge by investing in annual cybersecurity risk assessments that involve all employees.
Utilize AI
Though hackers and cybercriminals piggy-back off of emerging technologies like AR, VR, and AI, your company can strengthen your cybersecurity protecting by utilizing this tech as well. The recent Black Friday Amazon breach shows that password security is a huge vulnerability. This is why your business should start utilizing AI technology for enhanced security, like integrating biometric logins; this form of security uses AI to accurately scan fingerprints, eyes and palm prints, helping to avoid the use of weak passwords.
Hire Hackers
Ok, so you might be a bit apprehensive about hiring from this demographic, however, a 2018 McAfee survey revealed that 92 percent of the participating specialists reported that hackers possess the experience and skills critical to cybersecurity threat hunting, assisting companies in gaining an understanding of hacker logic, perseverance, and complex breaches. Hiring a hacker can help your business beat breaches you wouldn't have foreseen without their expertise, saving you time to focus on enhancing your offered solutions and services.
In-Demand Cybersecurity Protection Roles
Now that you have a few effective tips that can help you boost your company's cybersecurity protection, here are a few of the in-demand roles you should hire to implement these strategies and many more to keep your business and data safe:
Cryptographer: To improve your cybersecurity protection, you'll need to hire a Cryptographer. These are the employees in charge of developing and deploying algorithms that decode potentially harmful cryptic messages and coding systems. Cryptographers can also oversee who has access to your businesses networks, emails, and data to ensure nothing is illegally accessed or altered by cryptojacking or phishing.
Security Engineer: The demand for the Security Engineer role has grown along with the rise of emerging cybercrimes and is becoming a vital role in the protection of data. These professionals will be tasked with protecting your networking systems from potential hackers. With an intensive knowledge of back-end infrastructures and various cyberattacks, Security Engineers will help your business avoid and mitigate attacks.
Information Security Analyst: You'll want to onboard Information Security Analysts to work with your Cryptographers and Security Engineers to map out and execute security plans and risk assessments. Information Security Analysts have the experience in mitigation methods you need to avoid internal breaches. This role would be tasked with effectively communicating security procedures and threats to your C-suite and those on the field, keeping your entire company up-to-date on best practices.
Ready to boost your businesses cybersecurity professionals? If your company is looking to improve its defenses but lacking the time and resources needed to source the necessary talent, contact Mondo today. Our experienced Tech recruiters can help you secure the cybersecurity talent needed to prevent and mitigate any future breaches.