Enterprise Security: The Fight Against Emerging Threats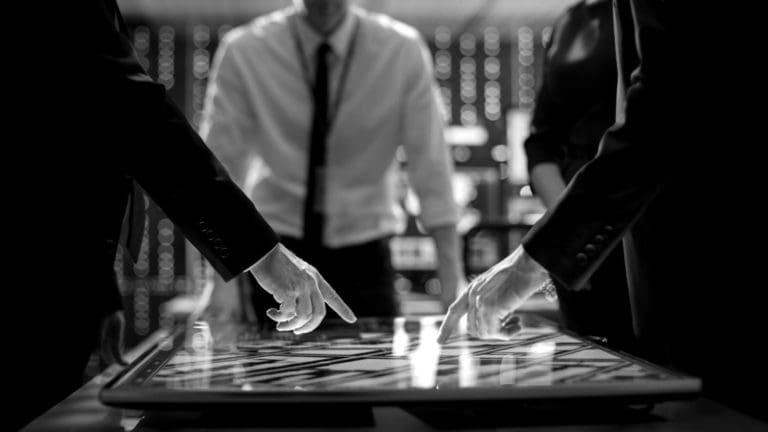 In today's world, emerging technology is continually disrupting the Tech industry, thanks to the digitized industrial revolution. When misused these Tech advancements can be manipulated to create devastating cyberattacks, as we saw with the recent breach of TimeHop, which exposed the confidential data of more than 21 million users or the amplification of infrastructure-destroying cryptojacking and ransomware through Bitcoin mining. Since integrating emerging tech like AI, AR, and IoT devices into your company's operations is a crucial component to remain competitive, many businesses like yours are looking to improve their enterprise security and defend themselves against emerging threats.
Critical 2018 Cyberattacks
In June, foreign cybercriminals hacked the U.S. Navy via a Navy contractor, obtaining 614 gigabytes of sensitive military data. Though the exact nature of the attack is still under investigation, it's suspected that the information might have been stored on an unsecured network, making it an easy target for hackers. If these hackers were able to get their hands on highly classified military data, are your business's networks secure enough to survive a similar hack?
Another recent attack reported at the beginning of July was the breach of Ticketmaster, where 40,000 customers' payment data, addresses, names, and phone numbers were exposed. Proving if the right enterprise security precautions aren't met, companies like Ticketmaster and TimeHop, who incorporate AI tech in their services and outsource server needs to cloud providers, are unintentionally opening themselves to more vulnerabilities. Cybercriminals then use these weak spots to uncover consumer data, access confidential business information, and damage or destroy a company's infrastructure.
These attacks show that now is the best time for companies from every sector to rethink, recreate and refortify their enterprise security solutions. Though you may have data security protocols in place, reviewing your procedures can ensure that your data and your consumers' data is protected, helping your company remain competitive and successful for the remainder of 2018 and beyond.
Enterprise Security Solutions To Implement Now
No matter a company's size, 2018 has proven that you can be a global enterprise and still fall prey to the catastrophic effects of cyberattacks. With many industry experts predicting that emerging technologies will only increase, it's safe to say the rate of cybercrimes will increase as well. In fact, the Washington Post predicts that cybercrimes will cost businesses over $2 trillion by 2019. To maintain the protection of your data and your bottom line, here are a few enterprise security solutions your business can implement to fortify your defenses:
Connecting the C-Suite – I think you'd agree that one way to create safer enterprise security solutions is to make sure every employee fully understands potential threats and the resources necessary to deploy when facing these threats. However, recent studies show there's an apparent disconnect between those in the C-suite and those out in the field, regarding business threats. 42 percent of the Technical Officers who participated in a recent Centrify study said identity breaches were the company's primary threat. Despite this knowledge from the field, 60 percent of the CEOs surveyed reported they were investing most in malware protection. It's crucial to ensure your CEO takes heed to those employees who have first-hand experience, while also encouraging all employees to effectively communicate security threats or risk facing irreparable damage to your company's brand and reputation.
Identifying Internal Threats – Though most businesses look outward when seeking to identify threats and create corresponding enterprise security solutions, recent research from the US Computer Emergency Response Team (US-CERT) found that employees are responsible for 40 percent of IT security breaches. If your business wants to protect its assets, you must start by identifying and disabling any possible internal threats. This is as easy as updating any company-wide acceptable use policies, and using the latest monitoring software to supervise emails, computer activity, and internet traffic for alarming keywords or compromised file types. In today's ever-changing world you must ensure you are verifying and protecting against all possible threats to your company's confidential information. From internal sources, as well as external.
Understanding Data Sensitivity Levels – As you know, with the rise of emerging technologies, businesses are creating more data than ever before. Protecting this valuable asset is one of the main reasons why your business needs enhanced enterprise security. One solution your company can start practicing today is the importance of understanding your various sets of data have different sensitivity levels. You will need to craft more than one data security protocol because as Rashmi Knowles, EMEA field CTO for RSA Security, points out, companies that realize data solutions are not one-size-fits-all and understand the specific sensitivity levels of their different data can drastically decrease risks of internal misuse and guarantee that only employees who are required to handle sensitive information have access to it. In order to maximize data protection, you must ensure all employees understand and follow the latest data security protocols.
Despite many already having cybersecurity policies set, it's clear that companies must reevaluate and adopt higher-level enterprise security solutions as cyberattacks continue to evolve and increase. If your company is looking to secure the Tech talent needed to craft better defenses, contact Mondo today. Our exclusive network is filled with high-end cybersecurity professionals who can help you protect your business data against emerging threats.