6 Futuristic Tech Uses Being Implemented Today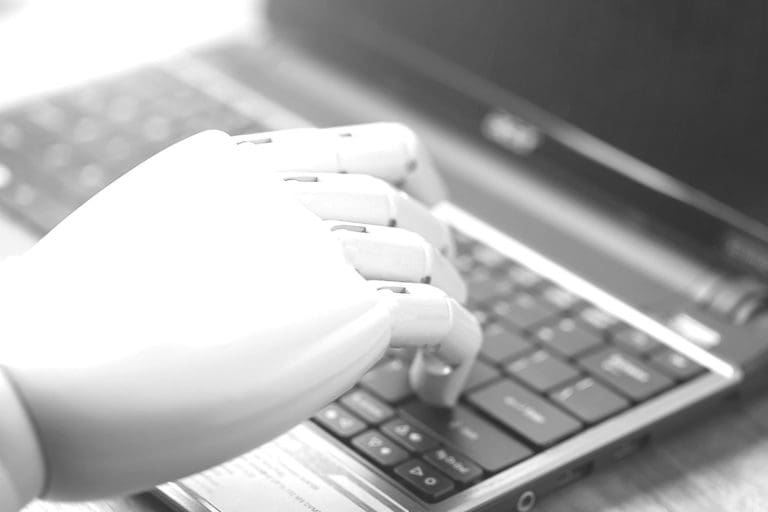 While we may not be flying around on hoverboards like Marty McFly believed we would be by now, don't let that fool you. Intense development in the tech sector has led to incredible discoveries in recent years that have led to some pretty futuristic tech uses being implemented today.
Futuristic Tech Uses of Today
There have been so many rapid tech developments lately it's hard to keep track of the various ways tech is being used, what sci-fi-inspired ideas are actually being realized, and how businesses can increase profits through these futuristic tech uses. Here's a brief look at the six latest, futuristic technologies on the cusp of national, or even global, adoption.
Virtual & Augmented Reality. It's impossible to escape the VR/AR buzz happening in tech right now. Initially, the main hurdles for these technologies were identifying business and consumer uses to make the tech profitable and how to get the hardware price down to an affordable level for the average consumer. Business uses of VR and AR tech are now realized by a variety of sectors, including healthcare, gaming (obviously), travel, entertainment, and more. It's also been a major innovation for training improvement and educational efforts for a variety of industries. We've covered the latest VR updates of 2017, whether AR or VR is a better investment for businesses, and even toured the first-ever VR arcade in the Western Hemisphere. So it's safe to assume we've been tracking the progress of VR and AR-based tech uses for the past few years. This futuristic tech once deemed decades away is already a multimillion dollar industry. We're looking forward to the further integration of these types of technologies at businesses in all types of industries.
Self-Driving Cars. We've all seen I, Robot and dreamt about the day when we wouldn't be bogged down by driving our cars but could use the time spent commuting doing something productive while an AI system takes over. Well, self-driving cars haven't been rolled out on a massive consumer-level yet, but we are seeing rapid developments in getting autonomous cars on the roads. Major tech players like Google and Tesla have been working on this for years, and traditional car companies like General Motors and Ford are investing millions in their own self-driving car development. Domino's recently announced it was partnering with Ford to try out self-driving cars in place of delivery drivers for the week in Ann Arbor, MI. It's an exciting experiment to see how humans interact with a driverless car and futuristic tech within the context of a normal, everyday task like ordering food.
AI. Where to start? The effective development of AI has advanced so rapidly it's hard to keep up with the latest, futuristic tech uses of it. Self-driving car development relies heavily on the use of AI and cognitive computing. We're now seeing police departments using AI-driven crime prediction tech to help patrol areas most likely to experience crime, with minute-by-minute updates. If you're suddenly having Minority Report flashbacks, don't worry. The tech is still very new, and departments are wary of relying on it over human intuition and years of experience in the field. Facebook, Google, and IBM are some of the top leaders in AI research and development. IBM came out with Watson and introduced the world to an advanced AI platform that forward-thinking businesses are rapidly integrating into their tech stacks. While current, futuristic uses of AI are expansive, including everything from the algorithm Netflix uses to recommend your next TV show to binge, to the ability of doctors to diagnose and prevent diseases ahead of time, to Siri, the personal AI system in your pocket, there is still much left to learn about the vast capabilities and potential repercussions resulting from advanced AI development.
Virtual Assistants. Speaking of Siri, you can't discuss futuristic tech uses without mentioning the expansion and improved capabilities of virtual assistants in recent years. Apple introduced us to Siri back in 2011, but today we have more (ironically) fleshed-out versions like Amazon's Echo and Alexa and Microsoft's Cortana, even Siri has vastly improved. These AI-based virtual assistants are driving the smart home revolution that enables consumers to control everything from the lights to the HVAC system in their home with the touch of a button on their smartphone or by speaking a command to their virtual assistant. For those of us that grew up watching Disney's Smart House, it's easy to forget how unrealistic this type of technological innovation was just 18 years ago.
3D Printing. Last but certainly not least in this list of futuristic tech uses we're witnessing today is 3D printing. Specifically, 3D printing of food and drugs. (Because yes, that is apparently a thing.) 3D printing received a lot of hype when initially introduced, but other notable, futuristic tech innovations (AKA virtual/augmented reality and AI) and various hurdles in mainstream adoption of 3D printing have relegated it to the sidelines of exciting tech developments. However, that doesn't mean you should count it out. Companies have introduced 3D-printable food in the form of powder mixtures that solidify when printed but melt quickly when eaten to provide elderly patients that suffer from dysphagia the ability to eat. On the horizon in the 3D printing realm is the ability to 3D print drugs based directly on individual patient's needs. Enabling pharmacists to layer the prescription needs and personalize the dosage through 3D printing means you could take all of your necessary medications in the form of one, magical, little pill. While the idea could signal a massive disruption to how Big Pharma operates, intense testing and regulation will be necessary before it ever reaches the market.
To sum it up, today is a great time to be alive. We are witnessing some of the most incredible technological innovations ever thought up by humans. The futuristic tech uses we are exposed to on a daily basis should serve as a reminder of just how far we've come. Forward-thinking businesses that look to integrate these futuristic technologies into their business infrastructure, services, or products will remain competitive moving forward. Businesses that fail to recognize the possibilities these technologies provide risk falling behind the changing tide of tech and the global marketplace.
If you lack the high-end, tech-based talent you need to integrate these futuristic technologies into your business, contact Mondo today. With talent specializing in everything from virtual and augmented reality, to 3D modeling, and AI-based development, we have the qualified tech experts skilled in the latest, futuristic technologies you need now.