Marketing to Millennials: Everything You Need to Know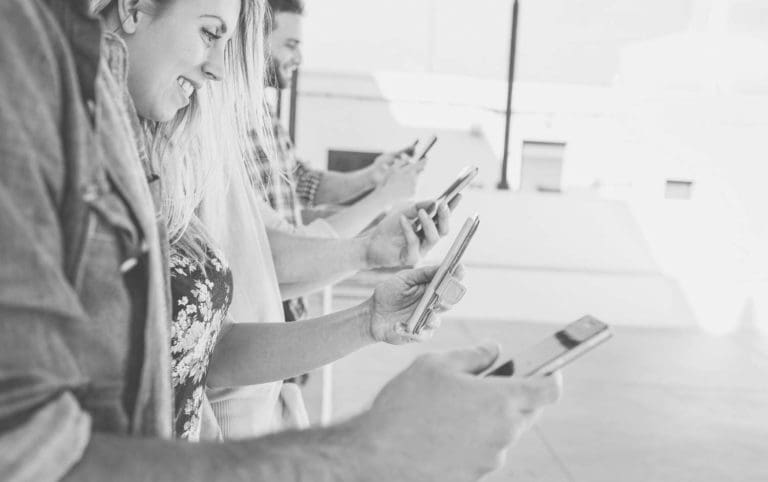 Unlike previous generations, millennials were born when technologies such as email, smartphones, and WiFi were emerging and changing the way the entire world communicated. Millennials make up one-fourth of the U.S. population, and their affinity for technology profoundly impacts how they communicate, shop, and live. With the rise of this new working generation, many companies like yours want to better understand this demographic in order to develop the best strategies for marketing to millennials.
Millennials Defined
Typically, millennials are defined as those born right before or during the millennium transition. This group is also marked by the integration of emerging technologies into society, politics and everyday lives. Neil Howe and William Strauss, the researchers who coined the generational name, consider those born from 1982 to 2004 as millennials.
Prove You Know
New Census data projects that by 2019 millennials will outnumber baby boomers, who, since 1999, were the most populous generational group with over 78.8 million boomers that year. As millennials are set to become the largest generational group in the U.S. workforce, it's crucial companies prove they know what makes this unique generation different from others in order to successfully market to them and reach them where they live.
On average millennials spend almost four hours a day scrolling through social media feeds via their mobile devices. They're always connected and always on top of the latest Tech trends. In fact, millennials are 2.5 times more likely to adopt emerging technologies compared to both Baby boomers and Generation X, according to a recent study done by FutureCast.
Before creating new marketing strategies to reach this demographic, you have to understand how millennials live, what gets them excited, and what sets them apart from other generations, then integrate those aspects into your marketing initiatives. Millennials are extremely internet savvy and much like the Tech of today, are constantly evolving. Your marketing team must ensure that your efforts reflect this ever-changing audience, which will help make marketing to millennials seamless for your business. 
Include Influencers
As you know by now, millennials spend more time online than any previous generation does. Use this info to your advantage: do research to uncover who millennials follow most (likely celebrities or what's known as Instagram celebs) and what they respond to best. In doing this, you'll likely come across a few influencers who can assist in marketing to millennials and promoting your brand.
Currently, influencer marketing is a strategy that your Tech business can benefit from when looking to target millennials. 65 percent of millennials in a recent report said they would follow and purchase from a brand if their products were advertised on an influencer's social media pages.
Collaborating with an influencer helps bring your services and products to the millennial playground, increasing your audience reach and building trust with your consumers. 32 percent of millennials reported to MarTechAdvisor that they would only purchase from a Tech company they've had a personal experience or connection with. Unlike their predecessors, millennials want your Tech business to make them feel like they are more than just a potential sell. They want to feel valued and unique, which is why partnering with an influencer is an effective strategy to build this bond and ensure you have the consumer base to remain competitive.
Showcase Company Values
26 percent of millennials revealed that a company's core values directly influences their purchasing decisions, according to a recent Marketing Insider study. It may be that they are younger and have a more idealistic outlook on the world or they recognize the value of sustainability and philanthropy more than previous generations, whatever the case may be your Tech business must showcase company values that align with a vocal, socially conscious generation to get them to invest in your brand and boost revenue.
Millennials are more concerned with diversity, gender parity and inclusive cultures than the generations that came before them. It's crucial your marketing campaigns reflect these values to get millennials to buy in to your brand. One way to do so is by showcasing your company values where millennials spend the most time: social media. Since they're always online, experiment with showing off your culture in an Instagram Story, tweeting a few employee testimonials, or uploading videos of employees volunteering on Facebook to boost engagement from millennials and drive them to your website.
Practice Transparency When Marketing to Millennials
In today's Tech-driven world perhaps millennials connect with companies that are transparent because it reemphasizes the personal touch they look for in a world where they are only ever a comment away from someone on the other side of the world. Millennials simply want authenticity, which cannot be faked, especially when anything that may refute this realness, no matter when posted, can be attained by internet-savvy consumers.
Providing transparency reports, establishing your business's mission, and being open to consumer feedback are ways your business can begin to provide transparency to millennial consumers. Your team will want to ensure customers have a clear understanding of who you are as a Tech business in all aspects before they invest their money in your products or services. This is why transparency is key when marketing to millennials.
With millennials set to become the largest working generation in the country, now is the best time for your Tech company to evaluate some of your marketing tactics to refocus on this social media-driven demographic. If you're looking to implement strategies to boost your millennial audience reach, contact Mondo today. We have the experienced digital marketing professionals who can assist your business in successfully marketing to millennials.