The Most Valuable Employee Benefits To Offer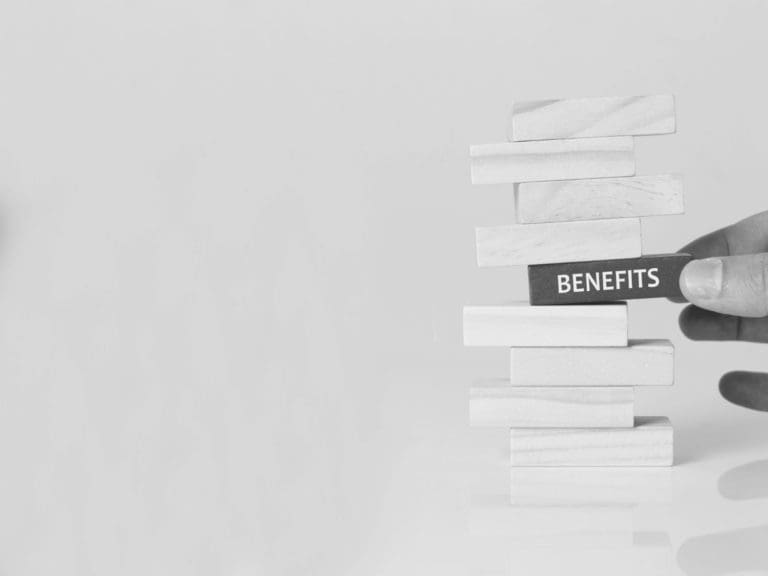 Helping you find and hire the high-end, niche Tech and Digital Marketing talent you need is a topic we cover a lot. While hiring strategies, like speeding up your hiring process and knowing when to adjust hiring criteria for certain Tech roles, are important components that produce results, one of the most impactful ways of attracting (and retaining) the talent you need comes down to whether or not you're offering the most valuable employee benefits. (Spoiler: Your competitors probably are.)
Invest in Employee Benefits That Matter Most
If you think your benefits plan and perks aren't the reason talent is turning down your job offers or passing on an interview with your company, think again. Around 57 percent of candidates reported benefits and perks are among their top considerations before accepting a job, according to Glassdoor's 2017 employee benefits guide. Tech employers should take extra time when crafting benefit and perks plans because the IT industry tied for the top spot among industries with the highest-rated benefits. Which means whatever you choose not to offer, your competitors will. The tech-based talent war is real, but the key to providing in-demand talent with the benefits that will entice and retain them is investing in what matters most to them.
It should be no surprise that better health, dental, and vision insurance was rated the most important benefit by Fractl's 2017 Employee Benefits Study. It was also ranked as the top benefit based on correlation of overall satisfaction with benefit packages in that same 2017 Glassdoor employee benefits survey. Proving this core element of your benefits plan matters more than specific benefits or perks like paid maternity/paternity leave or vacation time. Getting it right and offering the best health, dental, and vision plans possible for your employees will also do more to improve employee satisfaction, which often results in increased retention and improved productivity, than catered meals or fun office decor will.
While providing high quality, extensive health insurance to employees costs much more than fun or "trendy" perks might, it's often a major factor in a candidate's decision of whether or not to accept a job offer. Coupled with the unpredictable future of U.S. health insurance coverage, an investment in expanding the health insurance benefits of your employees now is one that will provide the most ROI when it comes to attracting and retaining the high-end, in-demand talent you're after.
Trust > Money & Perks
Surprisingly, money takes a back seat when it comes to the most valuable employee benefits today. This is especially true for millennials; 90 percent of those surveyed said they would prefer better benefits over higher pay according to a 2015 Glassdoor survey. The same holds true for raises with nearly 80 percent of workers, regardless of age, saying they would prefer new or additional benefits to a pay increase, according to that same Glassdoor guide. What could be more a valuable benefit to employees than money? Trust.
After health insurance, Fractl found that the next most valuable employee benefits after health insurance were flexible hours, more vacation time, work-from-home options, and an unlimited vacation policy. These benefits are valued so highly candidates reported they would take a lower-paying job with these benefits over a higher-paying one that doesn't. So how can you integrate them into your benefits plan? To provide more flexible hours, remote or WFH options, and an unlimited vacation policy you must trust your employees to manage these benefits responsibly. If there is no trust between the employer and the employees, then you likely won't see these types of benefits at your business. However, there are ways to develop that trust and provide employees with these benefits as they earn them.
If you're uncomfortable implementing these types of benefits company-wide or automatically offering them to new hires consider implementing a tenure-based policy where employees can earn them after a set amount of time with the business. Mondo followed this structure with our new Flexible Work Arrangement which allows internal employees with a year of tenure the opportunity to WFH and set flexible hours directly through their manager. It's a simple strategy that helps establish a mutual level of respect and trust in the workplace and provides employees with the benefits they really want once they've shown they can manage them responsibly.
The best part? All of these trust-based benefits are relatively low-cost for the employer, and, in the case of the unlimited PTO policy, may even save you money. (If you do go with an unlimited PTO policy, make sure you don't fall into the common problem of having employees avoid taking vacation days.)
Know Your Audience
Last but not least, when evaluating your employee benefits make sure you know what your audience finds valuable. While 401K matching might not be the most valuable benefit to millennials right now, paying off their student debts is. Over 44 million Americans have student loan debt yet only three percent of firms surveyed by AonHewitt currently offer student loan repayment assistance. Offering student loan assistance is an innovative and effective strategy used by companies like yours looking to entice the most in-demand college grads and stand-out from competitors who lack this valuable employee benefit.
Similarly, the most valuable employee benefits to parents differ from the rest of your employees. According to a recent survey by FlexJobs, parents value flexible hours and work-life balance more than salary and health insurance in a potential job.
When it comes down to it, the key to providing your employees with the benefits they value most is to understand what matters to them. While offering high-quality health insurance should be the core investment of your employee benefits package, trusting your employees with additional benefits like WFH flexibility and unlimited PTO and sending out annual surveys about their satisfaction with your benefits are effective strategies in helping you maintain a benefits package that is attractive to both potential and current employees.
If you are unable to find or attract the in-demand Tech or Digital Marketing talent you need, contact Mondo today. We'll match you with the high-end freelancers, consultants, or full-time experts you've been looking for.