The 3 Most Common Data Security Threats Businesses Must Protect Against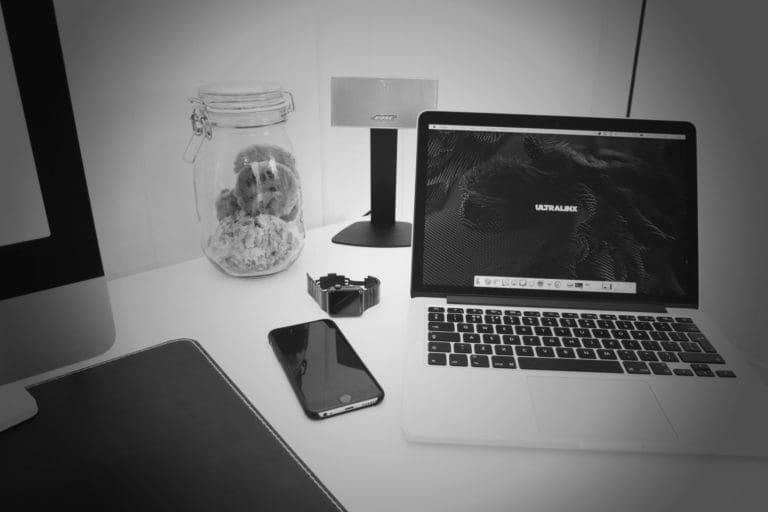 IBM Corporation's Chairman, CEO and President, Ginni Rometty, recently stated that data security breaches in the form of "cyber crimes" is arguably the greatest threat to every company in the world. In a recent Juniper Research study, this threat is increasing in its potential financial impact. In fact, it is predicted that the cost of data breaches will reach $2.1 trillion globally by 2019. As the far-reaching impacts of data security threats continue to expand, it's time that businesses take immediate action to protect their most valuable asset: their data.
With this mentality in mind, data security needs to be at the front and center of any business' security protocols. Here's a look at three of the most common data security threats your business must be protected against, as well as two roles your business should hire now to enhance your data security efforts and initiatives.
The 3 Most Common Data Security Threats:
Proper preparation and an understanding of the top data security threats are a necessity in today's global marketplace. If businesses don't want to pay hefty financial and experience dramatic client losses down the road, then they need to protect against the following data security threats:
1. Employees Lacking Proper Data Security Training. In today's digitally driven marketplace, one of the biggest threats to data security is a company's employees. Employees need to be trained on best practice data security protocols. Simple training lessons in the following areas can greatly help protect a company's sensitive data:
Training on how to spot a phishing scam via phone, email, and social media.
Understanding the importance of creating a secure password and changing passwords every 30 to 60 days.
How to use encryption when sending sensitive data via email.
Implementing a controlled environment, whereby a single employee doesn't have access to all of the company's sensitive data.
Reporting protocols if an employee suspects that their credentials have been stolen.
How to conduct the appropriate security updates on any work device (smartphones, tablets, laptops, and desktops).
2. Patch Management System Lapses. Data security is about more than protecting against a digital hacker. For your business to truly be secure, you must take the steps needed to protect your network devices. These devices include routers, servers, and printers that use software or firmware as part of their operation. Occasionally these devices either don't have a patch for an existing vulnerability, the patch was not created or sent, or their hardware is not capable of updating after the discovery of a vulnerability. If any of your company's devices are vulnerable, then hackers can exploit them and lay in wait to gain access to your company's data. Review the patch management systems in your devices today to avoid a data hack your business can't afford.
3. Failing to Hire the Right Data Security Talent. As discussed our latest blog post on cybersecurity, C-level management needs to hire the necessary technology experts now to protect against future attacks. By staying up-to-date on the latest data security roles, companies can remain better protected against the latest cyber attack tactics. It's important to note that as cybersecurity threats continue to evolve and expand, so too will the professional skills needed to combat current and future threats.
In this vein, the right technology experts will identify and implement the policies, procedures, management tactics, and methods needed to protect company networks, information, and brand reputation. Through an up-to-date and intimate understanding of the latest data security risks, a high-quality team of IT experts is well-equipped to immediately detect any unauthorized activity, so that a breach can be stopped before it has negative impacts on company data, resources, clients, and personnel.
Data Security Roles Your Business Needs to Hire For:
Implementing data security protocols is easier to achieve when a company has hired the right technology experts. At a bare minimum, the majority of companies should have the following individuals on staff:
Chief Security Officer (CSO): A CSO will help to prepare businesses to counter known and future data security threats. Their main role within the company is to monitor the effectiveness of already implemented security methods, perform security audits, and implement new security policies that mitigate identified risks.
Computer Security Incident Responders: While in some cases the best defense might be a good offense, the smartest businesses will prepare for the worst by onboarding technology experts who can successfully investigate breaches. Computer Security Incident Responders analyze attacks as they happen to develop better methods and systems for protecting your data.
It will take time and resources to strengthen your company's data security defenses. However, the financial and client risks associated with failing to do so make it more than worth it. Better prepare your business for the common data security threats listed here and guarantee your most valuable asset is as safe as possible.
If you discover that your IT team is lacking the expertise needed to successfully mitigate the risks associated with the latest data security threats, contact Mondo today. We'll match you with the IT talent needed to ensure your data remains safe so you can get back to business.