The Importance of Identifying & Hiring Leaders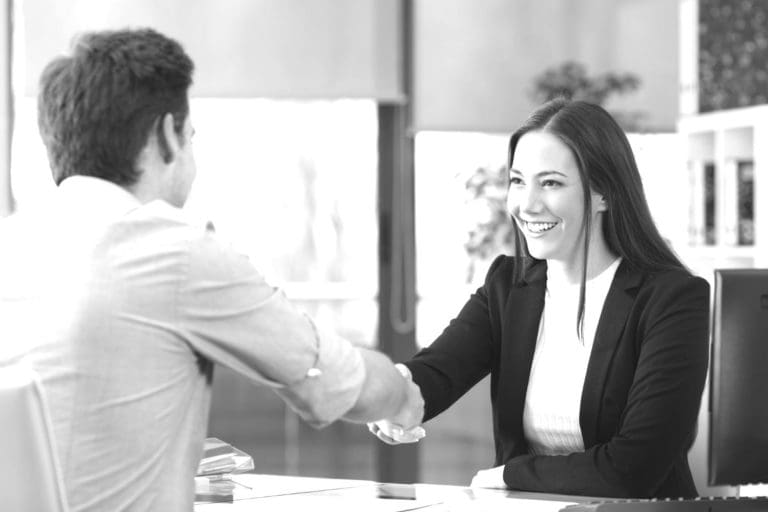 As the largest national staffing agency specializing exclusively in IT, Tech, and Digital Marketing placement, we know hiring better than anyone. Which is why we're here to enhance the hiring decisions you make for your company. While the demand for specific titles is constantly evolving, there is one constant we've noticed that is affecting companies of all sizes: the importance of identifying and hiring leaders.
Understanding the importance of hiring leaders at every level of a business is something many Hiring Managers or C-level execs often forget to take into account in the hiring process. Here's a look at why that choice is costing your company more than you think and how you can improve your ability to spot a leader in the hiring process.
The Impact of Hiring Leaders at Every Level
Rather than solely looking for a strong leader for management-level roles, you should be looking for strong leaders for the open roles at every level of your company. Why? Being a strong leader provides more than just leadership and management abilities.
Natural leaders are proactive and integrate into a new work environment faster and form connections with co-workers quickly, making collaboration on projects easier and more effective. Leaders drive innovation, regardless of their title. By doing so, they also encourage and inspire those around them to do the same. These types of people are always up-to-date on the latest trends and insights in their field and looking for ways to enhance strategies and initiatives. Their own curiosity and passion push them to constantly improve themselves and the companies they work for.
Leaders bring their best to everything they do. They actively care about the company's success and what they can do to add to it. This mentality and integrity can be the lifeblood of a team hitting roadblocks implementing a new software or one having trouble integrating and collaborating effectively. Natural leaders excel at recognizing and hiring other leaders and actively attract them because leaders want to work with similar, strong-minded individuals.
Here at Mondo, we prioritize identifying and hiring leaders in every department of our business to fuel our hardworking and fun company culture, drive innovation, motivate fellow employees, generate results, and problem solve. We know that being a leader bleeds into every area of an individual's life because it's who they are.
Our Director of Operation, Kathleen Wolf-Leger, is an excellent example of the strong leaders we prioritize hiring. Due to her driven, hardworking nature and natural leadership abilities, she not only expertly leads the Ops team and produces innovative insights but also finds the time to lead her daughter's Girl Scouts troop. Her hands-on approach to the troop and dedication to providing young girls with a positive, strong, successful female role model resulted in her receiving the coveted "Outstanding Leader" designation out of thousands of other troop leaders.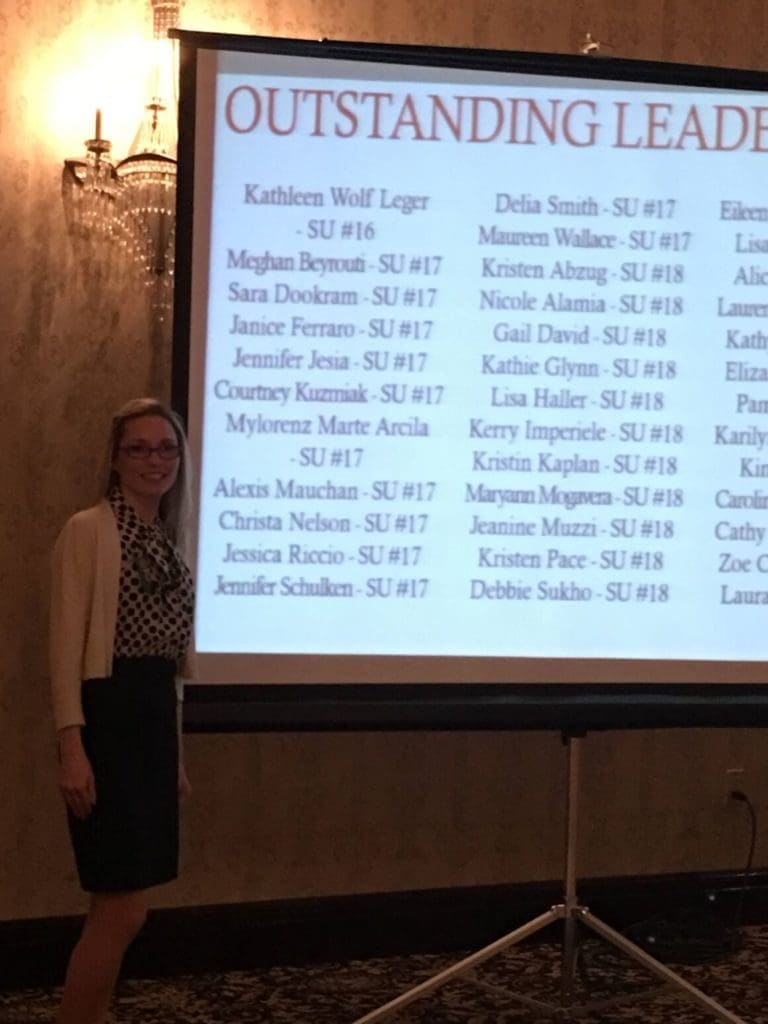 Kat receiving her "Outstanding Leader" designation for her leadership contributions to her Girl Scouts troop.
These are the types of professionals we always look to bring on to our internal teams, as well as the professionals we excel at placing across various industries due to the unparalleled impact they have on the companies join.
How to Identify a Leader in Interviews
Now that you understand the importance of hiring leaders in every department at your company, it's crucial to understand how best to identify these types of individuals in the hiring process. Everyone needs employees that come in and get the job done. But companies thrive and grow when their workforce is comprised of leaders that instinctively explore creative solutions. So, how can you enhance your ability to recognize a leader in the hiring process? Here are a few qualities of natural leaders:
Proven skills development. A leader is someone who is constantly looking to improve themselves, and they take ownership of that responsibility by identifying and pursuing professional development opportunities. Asking candidates how they've developed their skills will give you a window into how serious they are about seeking out these types of opportunities on their own.
Fearless decision-making. Leaders aren't afraid of making a mistake if it's in an effort to reach for more innovative solutions. Requesting examples of a difficult workplace decision or solution they've made will help give insight into how they view decision-making.
Desire for feedback. Top performers know to grow they need to know how they are doing. They appreciate and request feedback. Broach the topic of feedback in the interview process and let the candidate inform you about the times where they sought out feedback and how they reacted to it.
Engaging, dynamic personality. Leaders are people you want to be around. They are often engaging and have a dynamic personality that draws people to them and motivates others to be more like this individual. While nerves are a component of any interview, this shouldn't hold natural leaders back from showing their personality throughout.
Emotional intelligence. Along with a dynamic personality, leaders excel in emotional intelligence, which is priceless in a business environment. Understanding the emotions that drive those around them and how to best manage those to reach an end goal is more important than any other intrapersonal skill. Implore candidates to describe when and how they've used emotional intelligence to their advantage in a corporate or professional environment.
Quality over everything. A true leader doesn't do something just to get it done. They are finished when the quality is the highest it possibly can be because they want everything they sign off on to reflect their commitment to excellence. Asking for specific examples of work or metrics that showcase the quality of their work will help you identify whether they are the leader you need.
Looking Ahead
The companies innovating and growing at a rapid pace are those that prioritize identifying and hiring leaders. If you're looking to boost revenue, improve culture, and drive innovation, then you're in the market for more leaders. Look for the qualities listed above during the interview process to successfully identify and onboard the leaders you're missing.
If you're looking for leaders specializing in IT, Tech, or Digital Marketing, contact Mondo today. We'll match you with the hard-to-find professional leaders you're looking for.