B2B Influencer Marketing Strategies Proven to Produce Results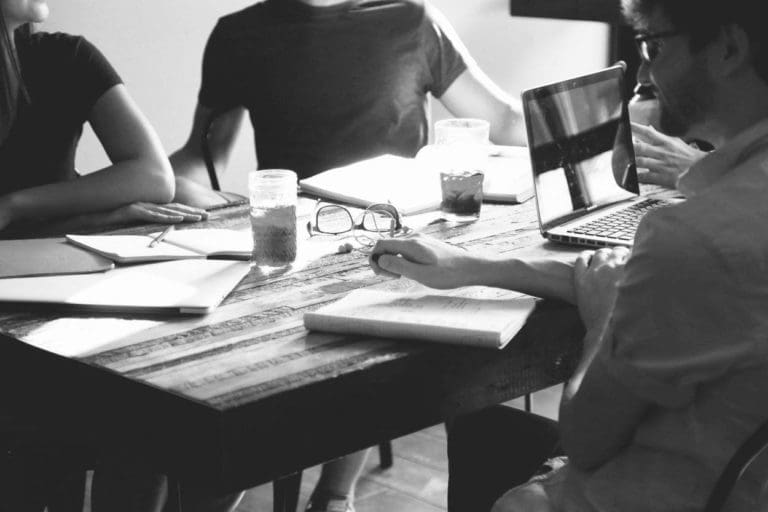 Today, influencer marketing is a key component in a majority of the most successful businesses' marketing campaigns, especially for B2B companies. However, many businesses and marketing teams are unclear on how to develop effective influencer marketing strategies that will produce the results they need.
There are several steps to creating a successful influencer campaign and a variety of variables that companies need to consider when crafting influencer marketing strategies for their marketing goals.
Here's a look at a few crucial strategies your business should implement to successfully net top influencers and reach a larger audience, while boosting conversion rates and engagement with content:
– Establish clear goals for the influencer marketing campaign.
Before you begin researching and tapping influencers that are thought leaders in your niche market, it's crucial for your marketing team to establish specific goals of what they hope to accomplish with the influencer marketing campaign. Push for specificity. What percentage increase in audience reach are you looking to achieve? What specific metrics will you be tracking to gauge the effectiveness of various influencers?
Another key element is clearly defining your online audience so you can understand who impacts your target audience and influences their purchasing decisions. If you don't know your audience's pain points inside and out, as well as which content they engage with most, then you'll be unsuccessful in your attempts to engage them.
– Research, identify, and reach out to high quality influencers, as well as minor influencers.
In our previous blog post, we discussed the importance of researching and identifying high quality influencers to your influencer marketing campaign. This step is critical in producing the specific goals you have outlined for the campaign. Doing research on various social media platforms to discover the individuals that create and share content that impacts your consumer's decision-making process is the only way to isolate the proven thought leaders you'll need to reach out to and connect with.
Another element of influencer marketing strategies that perceptive marketers are beginning to incorporate is identifying and reaching out to minor influencers.
Although these individuals may not have as much influence currently as the core thought leaders that make up your campaign, they have reach and influence on smaller social groups and are often up-and-coming influencers, which means tapping them early will pay off later as their audience size and influence grows.
– Tailor the content and the influencer to the platform.
According to the 2013 Digital Influence Report by Technorati, 92% of influencers use Facebook, 88% use Twitter, 76% use LinkedIn, and 74% use YouTube and Google+. Because of the various platforms that influencers post on, it's essential to tailor the content your influencers are posting to each platform. What works on Facebook won't work on Twitter and vice versa.
It's also important to establish a posting schedule for each platform to ensure the content is reaching as many users as possible, since users typically frequent certain platforms on set days and times of the week.
– Stay engaged with the conversation on social.
Many businesses are beginning to realize the importance of staying engaged with the social media conversation about their brand, which oftentimes leads to influencers talking about them organically.
By sharing influencer posts, commenting, liking, and further establishing a connection between your business and your influencers, you create more authority and credibility for your company in the eyes of consumers which leads to additional audience engagement and traction for your brand across social platforms.
– Track engagement and consider exclusive development deals for top influencers.
A critical component of influencer marketing strategies is tracking the engagement of the content your influencers post. This is key in decoding whether your influencer marketing campaign produced the results you defined initially. Google's URL Builder, Facebook's Pixel, Mixpanel, and Riffle Twitter Insights are all tools that allow you to easily track the impact of your influencers and evaluate their effectiveness. Don't know how to use Google's URL builder? Learn how.
Once you've successfully created influencer campaigns and tracked the impact on various platforms, the next step is rewarding your top influencers and considering exclusive development deals for the top performing influencers. You can reward top influencers with access to exclusive deals, offers, news, and products and pitch development deals to guarantee a set number of posts or a series of content with a specific influencer.
Incorporating these influencer marketing strategies will help your B2B business produce the results you're looking for, while also establishing an authoritative and credible persona for your company.
For businesses struggling to integrate these strategies into their marketing campaigns, or for additional help with social media marketing initiatives, contact Mondo today. We offer the targeted social media marketing resources your business needs to boost audience engagement on social and turn followers into consumers.