Tips & Expert Advice When Interviewing: Know Your Audience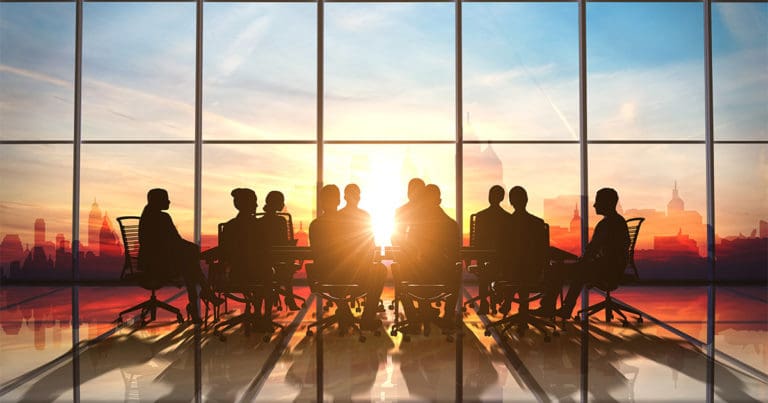 There is nothing cookie-cutter about you, so why would your experience in a job interview be?
With the current job market, candidates may have the upper hand, but not without a customized approach and interview style.
The key to making the best first impressions is all about having the right level of Emotional Intelligence (EQ), a healthy dose of self-awareness, and putting in the work to research and know your audience.
Having the following background knowledge will increase your credibility and show that you are eager to take on the role — a dream for any hiring manager!
Tips when interviewing: understanding your audience
1. Research and understand the company before you interview
Knowing the organization, its mission, products, and services should be standard ops.
There is no true way to understand what value you can bring to the table or team you want to join without truly knowing what the organization is about.
Do your research, find out if there is anything notable or newsworthy, and share your findings in a response to an interview question, or use it as an opportunity when it's your turn to ask questions.
This shows the hiring manager that you are invested in the company and that you keep yourself informed on industry trends.
2. Carefully read the job description & weave that into the interview process
Spend time going through the roles and responsibilities of the position so that you can draw parallels with the examples you share about your previous work experience.
This sends a strong message that you are not only qualified to do the job but that you've thought about how your expertise and tenure can add value to the team.
Ask questions about specifics in the job description and show that you are curious about the operations and day-to-day with the team. This gets the hiring manager thinking about you in the role.
3. Get to know the company culture
For most job seekers, a company's culture and core values are what sell them on applying for the role.
This is also one of the greatest areas of opportunity for both you and the hiring manager because of the shift in mindset on culture in most organizations — it's not about fitting into the existing culture, it's about how you can add and enrich the organization.
Remember to stay authentic and share how you feel about the company culture, as you know it, and what it means to you.
This shows that you are thinking about the collective impact of the organization outside of the bottom line.
4. Research competitors & know the competitive landscape
Friendly competitor analysis has never hurt anyone! Having a deeper understanding of the organization's potential threats and/or worthy adversaries showcases that you have done your due diligence.
It's all about finding the timing to drop this nugget of wisdom, you don't want to risk going on a tangent and leaving the interview without actually interviewing.
Keep your research high-level and during the interview feel out the right time to weave this in.
Final thoughts on knowing your audience in an interview
While these tips may seem like a no-brainer, you'd be surprised by how many times I've seen them overlooked, leading candidates to look less engaged, credible, and eager to take on the new role.
The reality is that while you may have dozens of interviews in your lifetime, as you go through the interview process, all types of preparations are needed, but one is key to success — putting in the time to understand your audience.
So as you fine-tune your resume, prepare your talk tracks, and lay out your finest interview look (or your least wrinkled shirt for your Zoom interview) make sure to do the research you need to know your audience going into the interview to give you a competitive edge.
Looking for your next gig? Let us help. 
Every year, Mondo helps over 2,000 candidates find jobs they love.
About the Author: Julie Feeley
With 15+ years of Communication experience, Vice President of Marketing at Mondo, Julie Feeley brings cohesion to Mondo's vision and mission both internally and client-facing.

Through a nuanced understanding of staffing, Julie is responsible for working across all departments to ensure internal team members have the marketing tools and resources they need to put their best foot forward when working to match employers with their ideal candidates.

In the ever-changing employment landscape, Julie helps to ensure that Mondo meets the staffing needs of the booming tech and digital marketing industry to help drive Mondo's bottom line by building brand awareness and keeping the Mondo ethos front and center.
---
More articles about top industry salaries and trends: