Snapchat Spectacles & Wearable Cameras: The Future of Tech or Another Flop?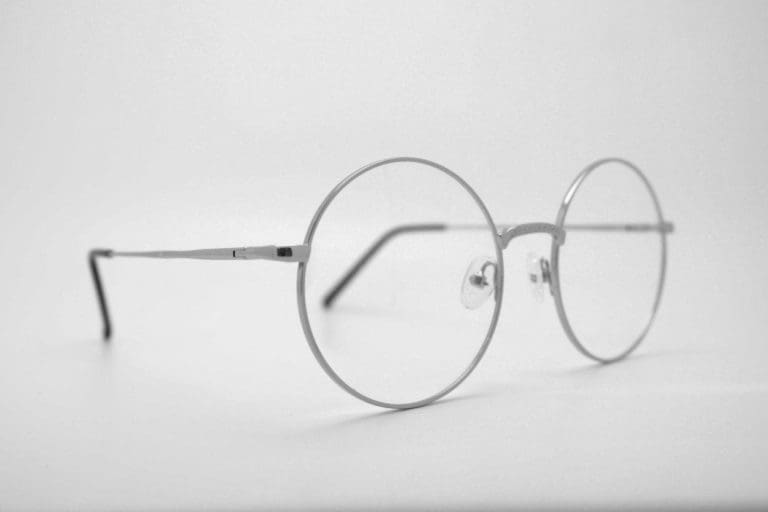 After months of subtle hints at a major project underway and a name change from Snapchat to Snap Inc., the dynamic brand behind one of the most popular social media platforms has released their long-awaited project: Snapchat Spectacles. And it did not disappoint.
With a widely successful, yet minimalistic marketing campaign for the social media-driven tech development, Snap Inc. is taking social media to a whole new level with Spectacles. In an industry that is successful in part because the only hardware required for access is a smartphone, the brand took a major risk bringing innovation back to social media by creating a product that exists outside the virtual stories, memories, and posts the app is centered around.
But that risk is paying off big for Snap Inc. who sees Spectacles as only the first step in how they plan to disrupt the social media and wearable tech industries. Read on to learn more about this tech development and get the answers to all your burning questions. (And no, unfortunately, you can't snap selfies in them. Yet.)
What You Need to Know About Snapchat Spectacles
Snapchat Spectacles is the latest development from the team behind the immensely popular image and video sharing app, Snapchat. Retailing at $129 each, these glasses aren't cheap. But given the tech they come outfitted with, the low cost was a surprise to many, especially those familiar with the astronomically high cost of the Google Glass beta which had similar offerings.
Here are a few more quick facts to know about Snapchat Spectacles:
The product itself is a pair of sunglasses with a video camera nestled in the corner. The glasses come in black, coral, and blue.
Users can take videos ranging from 10 to 30 seconds by clicking a button and upload these to their Snapchat app via Bluetooth. Currently, the glasses do not take photos.
The video is taken from eye-level POV with a wide angle lens that gives it a much different look and feel than the typical Snapchat video format. This view is meant to mimic the way the eye sees.
Minimal lights on both the interior and exterior of the sunglasses indicate when a video is being recorded and alert the user when time is running out.
The glasses come with batteries and can be charged in the case they arrive in.
Snapchat Spectacles can only be purchased from the traveling Snapbot, a vending machine that doles out the glasses at surprise locations throughout the U.S., or at the "Bot House," a pop-up shop in NYC solely dedicated to selling the glasses. Quantities are extremely limited, so be prepared for a long wait either way.
Another Flop or the Future of Tech?
Now that you know the basics, let's delve into the importance of this tech development. Given the lasting popularity of GoPro cameras, wearable cameras have proven their profitability when marketed effectively. Since Snapchat Spectacles are essentially a smaller, less bulky version of a GoPro for everyday life, it's projected to be a step toward the future of tech. However, following the Google Glass flop, many believed that wearable cameras or "smart glasses" were fascinating as a concept but incapable of reaching mainstream adoption. Cost, privacy concerns, and a lack of consumer interest were the core issues with Google Glass that ultimately led to it being tabled for further development back home at Google.
Fast forward a few years and Snapchat is taking those problems head on with their version of wearable cameras. Snap Inc. managed to get the cost to a margin that most consumers could afford and created an experimental marketing campaign around the release that is one of the most interesting campaigns we've seen this year. By vastly limiting available quantities and only selling the Spectacles through the Snapbot vending machine, Snap Inc. created a frenzy over their new product before users even understand exactly what it did. All the knew was that they had to have a pair. This new video format could also result in the rise of more "Snap" stars, similar to those seen on video sharing platforms like YouTube or Vine. Which would drive even more demand for the unique eyewear from fans and aspiring "Snap" stars as well.
While their marketing campaign was innovative, social media-focused, and engaging, it also served another purpose. Snap Inc. is well aware that public perception of wearable cameras is not the most favorable. By limiting quantities and keeping the marketing around the Spectacles release minimalist, the company was hoping to drive demand from its core user base, teens and millennials, to turn the tide of public opinion around wearable cameras and privacy concerns. The brand also built in lights that alert passers-by that a video recording is in-process. However, you'll only know that if you know what those lights happen to mean.
Why It Matters
The Snapchat Spectacles release is a major experiment in how consumers will react to the omnipresence of cameras in social settings. The company is taking a major gamble on this product, but if it goes well it could also be the future of tech, social media, live streaming, and how we interact with the people and places around us.
If successful, these sunglasses could usher in a new era of acceptance for various wearable cameras and computers. Although Google Glass didn't succeed on its first try, rumors are a new, improved version will be available soon. Snapchat Spectacles could very well be the subtle introduction the world needed to "smart" glasses. While consumers may have to sacrifice elements of their privacy, it seems that they are more than willing to do so in the name of technology (and to up their snap game) given the rising demand for Spectacles. It will be interesting to see how Snap Inc. improves and enhances their Spectacles down the line and what other "smart" glasses you can expect to start seeing on sidewalks near you.
Considering the rapidly growing audience of Snapchat users and the emergence of new tech developments, it's crucial for businesses to have the specialized talent necessary to market to those consumers and develop products or services for these new tech tools. If you lack the Snapchat marketing or Wearable tech talent you need to do so, contact Mondo today. We'll match you with the qualified professionals you need to stay one step ahead of your competitors.