The Year of the E-Tailer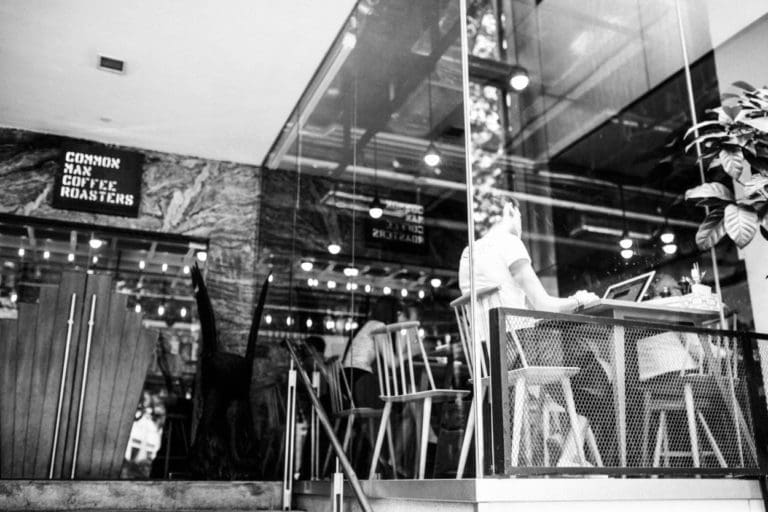 Buying and selling is possible with a new form of commerce. Mankind's electronic technology and communication journey from telephone to tele-fax took a mere seven decades, we moved from the first-generation mainframe computers to personal computers (PCs) in only about two decades. Today mobile devices are an integral part of the shopping journey, especially for the holiday shopping, with the use of smartphones, tablets and phablets. Welcome to the eCommerce digital technology age!
Fast forward fifty years and eCommerce has changed the way in which society sells goods and services online. It covers a range of different types of businesses, from consumer based retail sites, through auction or music sites, to business exchanges trading goods and services between corporations. Without eCommerce, you're limiting the potential for growth.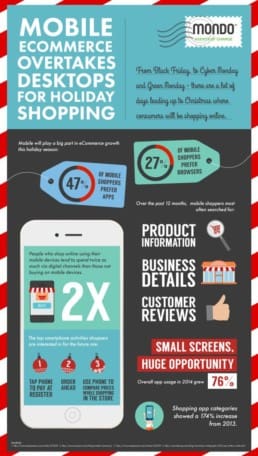 This holiday season, consumers are expected to spend more than $880 billion in holiday gifting. Online, the tidings are just as merry and bright as retail eCommerce will receive nearly $80 billion in sales. This 2015 holiday season, smartphones remain the device of choice — according to IBM, on Black Friday and Cyber Monday smartphones accounted for 44.7 percent of all online traffic. November and December drive 30% more eCommerce revenue than non-holiday months.
Three factors will continue to push growth for mobile ecommerce:
More sites are responsive and mobile optimized. Having a responsive website is not a competitive advantage in 2015; it is a competitive requirement.
Smartphone screens are getting larger, which makes mobile eCommerce becomes easier.
Mobile payment options are improving, making it easier to shop from a smartphone.
Just because you run an online business, doesn't mean you run a successful eCommerce business. Be better. Be ready. Be prepared.
What tips do you have for succeeding during the holiday season?
Join the conversation on Facebook, like us!