Agent of Excellence: Alexandra Doyle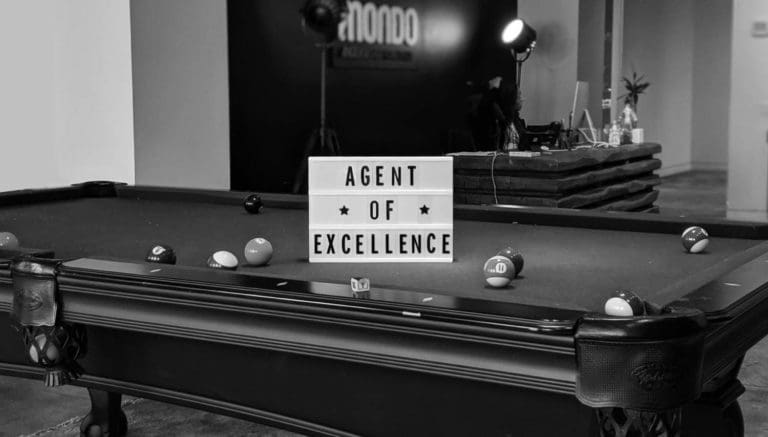 Every month, Mondo highlights an internal employee as the Agent of Excellence. The Agent of Excellence is someone who exemplifies what it means to be an Agent of Change, lives and breathes MAP, drives innovation, and helps shape our Mondo culture. Here's a look at what we learned by sitting down with this month's Agent of Excellence, Alexandra Doyle.
Alex's journey at Mondo started at a sales desk where she was cold calling to build her book of business. Management quickly identified Alex as a high-impact player; eventually becoming a manager at Mondo's Philly's office before being tasked with rebuilding the Boston office's business line.
"Taking Boston by storm in late 2017 — no office grew in Mondo like Boston — it's no surprise the driving force behind that office, and the culture that has helped breed their success is Alex," – Matt Leighton, Mondo's VP of Talent.
Check out the following Q&A to learn more about Alex, her experience, and what she values most about working at Mondo.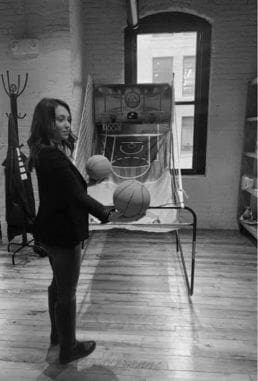 What is your favorite thing about working at Mondo?
"I would say it's the opportunity. Not only the opportunity in terms of career growth but the opportunity to grow individually. That's something I look back on over my four years; not only seeing the opportunities that led me to all I was able to accomplish here at Mondo but also in my personal life."
What has Mondo been able to offer you that previous positions didn't?
"Accountability! I'm someone who's naturally self-motivated, whatever I do I give 100 percent. However, when you're someone who's motivated that way, a lot of the times you'll be in a position where people don't hold you accountable because they don't need to worry about you. After talking to Stephanie Wernick for the first time, I knew she was someone who was going to hold me accountable. Though I had other offers, I went with Mondo because I felt that I'd be held accountable and being held accountable by others pushes you to do better."
Using three adjectives, how would you describe the culture at your office?
"Dedicated, resilient, and non-complacent!"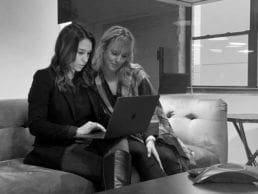 How has working at Mondo impacted your personal life?
"Working at Mondo has allowed me to take pride in myself and acknowledge all of the hard work I've put in. Whenever you're succeeding or doing the right thing, it will never go unnoticed, and that was a huge boost to my confidence. It started blending into my relationships outside of work and helped me learn how to be direct. Coming from the hospitality world, Mondo has taught me that relationships are a two-way street. It's so important in any relations, whether an HM or your significant other there needs to be mutual respect, which is something I've learned to be direct and demand."
After four years here at Mondo, what keeps you motivated every day at Mondo?
"This has changed for me throughout the years, but I think it goes back to opportunity. I have the opportunity to control what I can achieve, and that's very motivating. The fact there's always a challenge, something with a deal, a client, or one of your reports, but I'm able to face that and own whatever the outcomes are."
What does being an Agent of Excellence mean to you?
"First, honestly, I was shocked that I was named the Agent of Excellence. It shows that I've taken on some very challenging roles over the last few months. I think being the Agent of Excellence means you're always questioning the right decision, but also remembering that your managers and team believe in you. It was a special moment for me and a reminder that I need to believe in myself and reflect on what I've done so far and what I can do in my new role. An agent of Excellence knows they must believe in themselves first before anyone else can."
A Few Shout-Outs from Alex's #MondoBoston Fam:
"Her level of commitment is unmatched!"
"Alex's dedication to her team and this company is beyond admirable."
"Follow Alexandra's lead, and success will follow."
After talking with Alex, it's clear she's found success by staying true to Mondo's MAP and accountability has been her greatest tool throughout her four years with us. As Alex put it, working at Mondo has helped elevate her confidence and helped her continue to push past the limits. Before ending our talk, Alex finished our conversation by leaving me with this:
"Working at Mondo is a long-term challenge and commitment, and it takes years of hard work and grit, but when you get to look back, I must say, everyone involved exceeded my expectations." – Alex Doyle
Congrats to Alex on being named the Agent of Excellence! It's clearly well-deserved. Check back in next month to learn more about Mondo and the invaluable employees that make us who we are.