Agent of Excellence: Jazmine Washington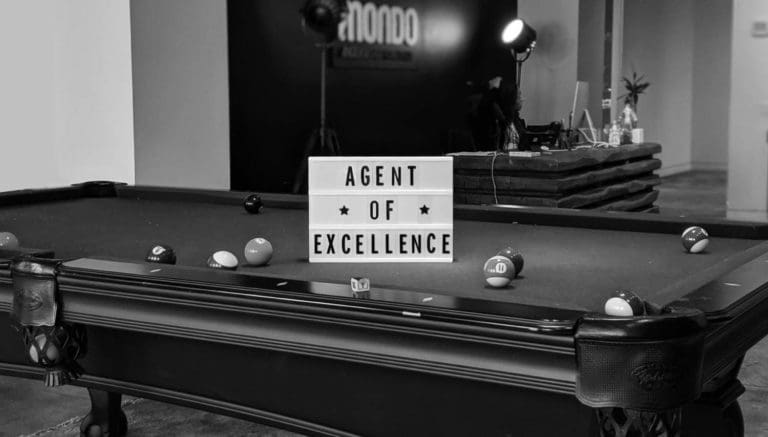 Every month, Mondo highlights an internal employee as the Agent of Excellence. The Agent of Excellence is someone who exemplifies what it means to be an Agent of Change, lives and breathes MAP, drives innovation, and helps shape our Mondo culture. Here's a look at what we learned by sitting down with this month's Agent of Excellence, Jazmine Washington.
One year ago, Jazmine joined Mondo as the first Technical Recruiter(TR) to join our revamped Dallas office. Although Jazmine excelled as a TR she eventually voiced her interest and growing passion for the sales side of our business. Fast forward to a year later and Jazmine has made the difficult transition from TR to Account Director(AD) look effortless and seamless by hitting her numbers and closing deals.
"Jazmine, aka "Queen Jaz", from day one has proven to be a leader & role model for the Dallas team and Mondo as a whole by encompassing MAP day-in, day-out." – Jules Young, Territory Sales Manager, Dallas
Check out the following Q&A to learn more about Jazmine, her experience, and what she values most about working at Mondo.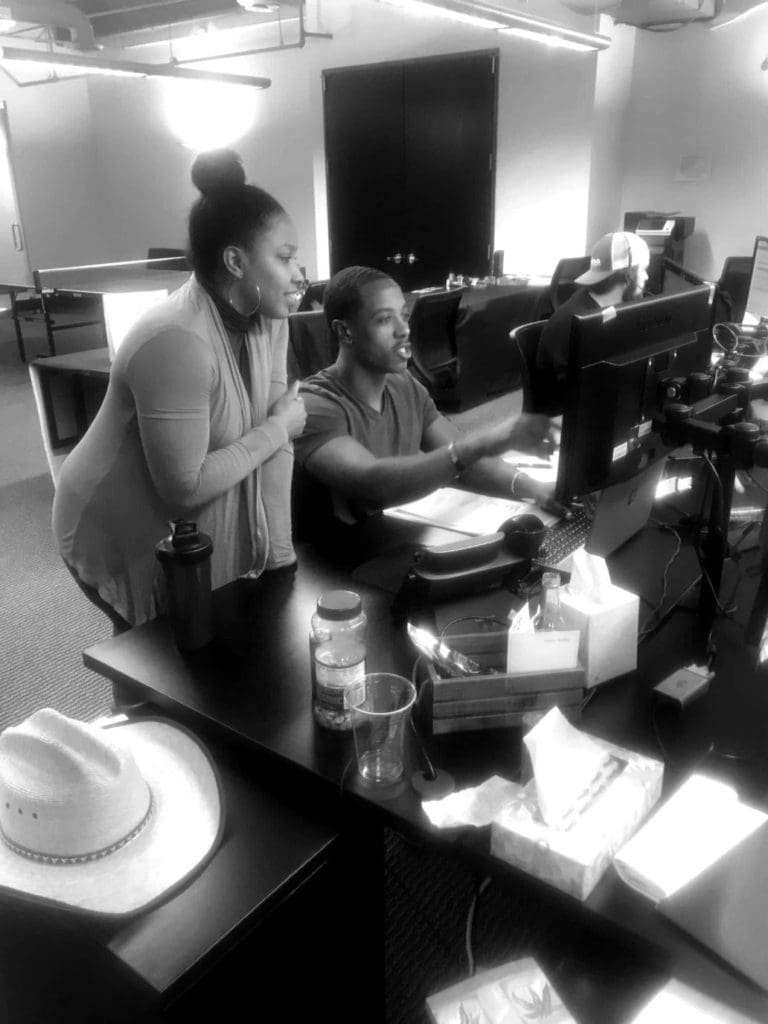 Based on your experience as an AD, what advice would you give to new employees just joining the Sales team at Mondo?
Ask questions and don't be afraid to fail. I think when I started I was terrified of making mistakes. From a sales perspective, you have to expect those no's and be prepared to overcome them. There will be a second chance, there will be other opportunities, and you're always going to be able to learn and then share that knowledge with everyone else on your team.
After the time you've spent here at Mondo, what keeps you motivated every day at Mondo?
Wanting to find success every day is what brings me to the office. I like being a source of solutions which coming into work offers me. It comes back to thinking creatively and finding a solution that works for everyone.
Using three adjectives, how would you describe the culture at your office?
Energetic, collaborative, and tight-knit. Here at the Dallas office, we're all comfortable with one another, we love bouncing ideas off of each other, and we're not afraid to ask questions.
A few shout-outs from Jazmine's coworkers:
"Jazmine always leads from the front, and offers advice to us new hires when needed!"
"Jaz has been awesome to work with. I started a couple of months ago, and she's always willing to help us new recruiters."
"Jazmine is continually giving her best. She doesn't complain and always has a can-do attitude. If she gets put on a req that's tough, you can count on her to deliver."
What is your favorite thing about working at Mondo?
What I enjoy the most about Mondo is that it's always a work in progress and finding new ways to better itself. The people who are successful here have that same quality.
Define what MAP means to you:
MAP means success and it all circles back to what MAP stands for: Mentality, Accountability, and The Process. The first being the most important to me because when you have the right attitude about things you hold yourself accountable and that takes you through the process. Doing these three things is where you find success and resilience when things aren't going so great.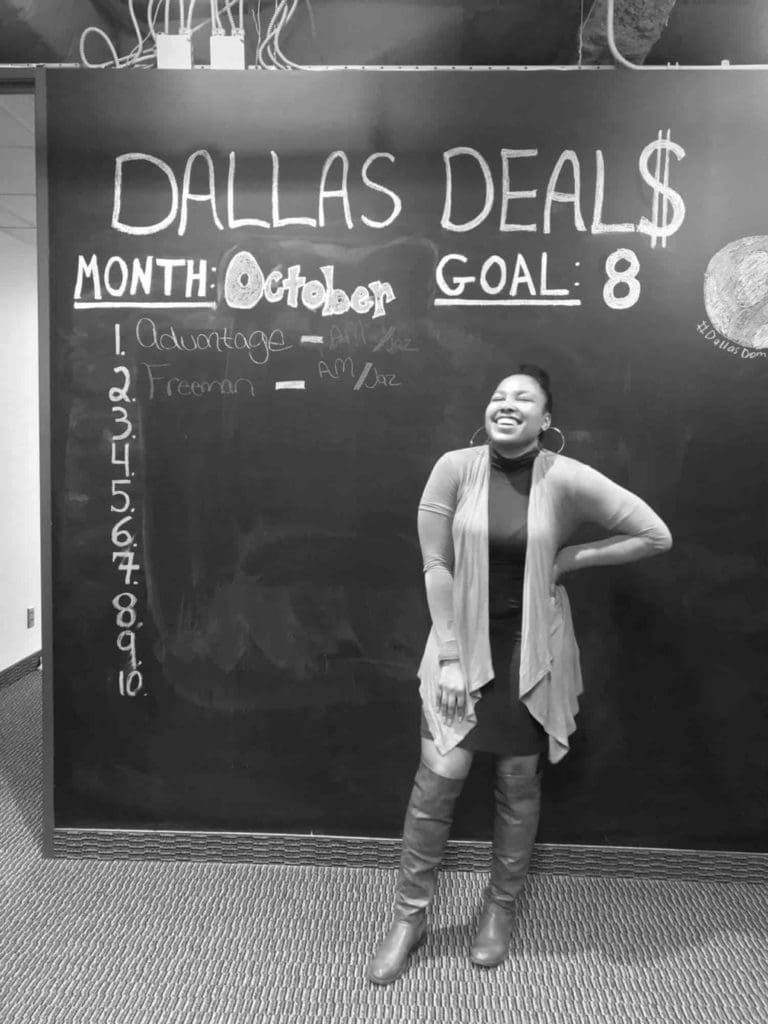 What were three critical components you learned during the onboarding/training process that you still utilize today?
Asks a lot of question. As a TR or an AD, you need to dig for information and use it to speak to the needs of the client or candidate you're working with.
I learned how to communicate without feeling overbearing. It's something you have to do with managers, clients, and candidates, so the training encouraged that frequent communication.
The process, and the structure of the process. The process has helped me keep everyone involved and accountable.
Asking questions and proactively seeking out solutions seems to be how Jazmine has found success as both a TR and an AD. As someone who has taken on multiple roles, Jazmine thrives when she is given the chance to be creative and take on new, challenging opportunities. She finished our conversation by leaving me with this: "To me being the Agent Of Excellence means I am a catalyst for success. I can show that when things don't seem possible, they are, and that there are several opportunities in every role here at Mondo. Since I've been on both sides of our business, the opportunity is there for everyone willing to do the work. The Agent Of Excellence is an example of how others can become a catalyst for change, assets to their office, and create personal and professional growth."
Congrats to Jazmine on being named the Agent of Excellence! It's clearly well-deserved. Check back in next month to learn more about Mondo and the invaluable employees that make us who we are.