Pokemon Go & The Surprising Business Potential of Augmented Reality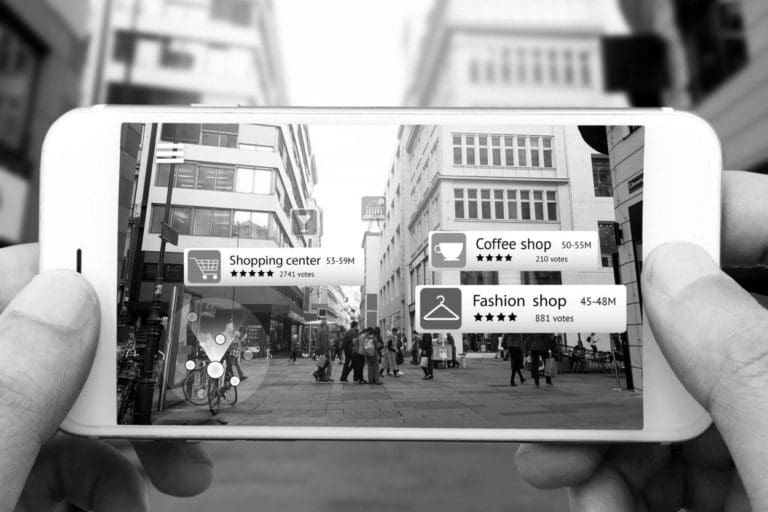 Augmented reality (AR) is a type of technology that works by superimposing a computer-generated image on a given user's view of their real, geographic environment, which provides a composite view. Unlike virtual reality, augmented reality doesn't create an entirely artificial environment. Instead, it creates an integrated, semi-artificial reality using artificial components laid over existing real-life items, like a room or sidewalk. The popularity of AR skyrocketed recently with the launch and overwhelming success of Pokemon Go.
Due to Pokemon Go's success using AR technology, businesses are now clamoring to identify whether AR offers business potential outside of the gaming sector and how it can be developed and implemented to help them achieve their business goals. Considering AR is projected to be a $90 billion industry by 2020, it's safe to assume this tech has additional business potential besides just gaming. But first let's take a look at why Pokemon Go surprised everyone and how it catapulted AR into the mainstream, and then we'll delve into the varied business possibilities AR offers.
Why Pokemon Go Surprised Everyone:
As the first major success of AR, Pokemon Go showed the world just how excited consumers could get over AR technology. In its first week alone, the Pokemon Go app in the Apple App Store had more downloads than any other app in history. As of Aug. 1, less than a month after its release, Pokemon Go had over 100 million downloads, which single-handedly proved the profitability potential and consumable nature of AR technology. Not only that, but the app even led to a boost in revenue for small, local businesses that utilized the AR components of the game and paid a minor fee to become PokeStops or Gyms or set up lures in their shop to attract Pokemon Go users.
Nonbelievers doubted the mainstream use of augmented reality this early considering main components needed for the tech, like Google's Glass, have re-entered the development phase and are unavailable to the public. However, they discounted the use of AR through mobile devices, which Pokemon Go capitalized on. The fact that no other additional equipment was needed to access the augmented reality components of the game led users to quickly download and become avid fans of the game for free.
The Varied Business Potential of Augmented Reality:
While Pokemon Go proved the massive popularity of AR technology among consumers, it only illuminated one usage of the tech, which was gaming. However, augmented reality technology offers much more business potential than solely gaming purposes. Doubtful? Here is a look at just a few of the recently realized ways businesses can implement AR to benefit their bottom line and help achieve business goals:
Improve Training and Educational Efforts. By training with augmented reality, employees receive a much more interactive and immersive experience across several senses. This is much more effective than traditional training methods and can also be used for educational efforts when implementing a new process or teaching an employee a new skill. It lessens the amount of time spent in training, decreases the amount of current employees needed to do the training, and allows training to be more in-depth.
Enhance and Elevate Marketing Campaigns. Embedding AR components directly to your marketing campaigns make them more effective, generate more leads and website traffic, and expand your audience reach. For example, businesses with storefront displays can transform these displays into interactive AR-based displays users can interact with on a mobile device. Online marketing campaigns can be enhanced through embedded AR components that users can access via their mobile devices as well.
Improve Remote Collaboration. AR has the potential to entirely change how remote collaboration is done. As telecommuting continues to grow in popularity, businesses reliant on remote workers should focus on implementing AR components to improve collaboration between those employees and present employees. Instead of interacting with telecommuters online, AR allows them to be in the room with you virtually more so than ever before, which leads to better engagement, improved communication, and enhanced collaboration efforts. With AR, businesses no longer need to rely on recruiting employees to their geographic location. This greatly expands the talent available to them and lowers business expenses related to relocating employees and renting office spaces.
Improve Office Spaces. Say goodbye to offices decked out with anything other than tables and chairs. Augmented reality offers businesses the ability to create a semi-virtual office filled with all the items they need virtually, like computer screens, whiteboards, presentation spaces, boardrooms, etc. Your business will no longer require expensive components that limit your ability to scale. Instead, businesses will be able to use much smaller office spaces as needed wherever their employees are located. AR tech also allows you to save any notes made on virtual whiteboards or in meetings, making all tangible items besides basic furniture unnecessary.
Ability to Visualize Objects. The ability to visualize objects in augmented reality that have yet to be created is one of the main business applications that executives and product developers alike are most excited for. This is especially important in tech where creating an initial test product can be extremely expensive and time-consuming. Using AR for this is much less expensive and helps to identify issues with the product before production begins. It also helps create a more realized idea of the product and provides developers more freedom when it comes to designing the product since they are not confined to working on a computer screen or paper.
In Conclusion:
Pokemon Go introduced the world at large to the profitability of augmented reality, but the business potential of this technology is just beginning to be realized. As the technology is refined and improved, it can only be assumed that even more applications and uses will arise that benefit your business' bottom line and help you reach business goals you may have never thought possible.
If you lack the augmented reality talent you need to start implementing this technology at your business, contact Mondo today. We can connect you with the AR talent you need so you can start reaping the rewards provided by this futuristic technology.