The AWS Outage: The Problem with Internet Centralization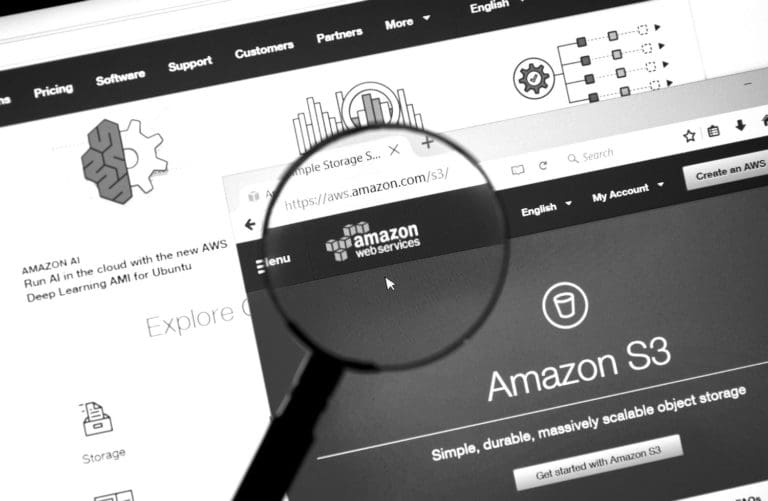 On Feb. 28, thousands of websites started suddenly experiencing problems. Links were broken, images weren't loading, some websites weren't functioning at all. The source of this massive Internet outage? Amazon Web Services (AWS), human error, and Internet centralization.
Let's discuss the impact of the AWS outage, what caused it, the monopoly-like nature of major cloud service providers, the problem with internet centralization, and how to ensure your business does not suffer the consequences of the next massive internet outage. (Which, let's face it, is inevitable.)
The 4 Hours The Internet Went Black (Well, Most of It)
First things first, how did the massive Internet outage of 2017 happen? Turns out, it was human error. An AWS engineer was attempting to take a small set of servers related to billing offline for inspection on one of AWS' storage systems, Simple Storage Solution or S3. When the engineer executed the command from Amazon's "established playbook," they accidentally removed a larger set of servers that managed the metadata and location information of all S3 objects in the eastern region.
How bad was it? Well, if you tried any popular sites on Feb. 28 like Spotify, Pinterest, Dropbox, Trello, Quora, or Buzzfeed then you most likely couldn't access or use the websites. That's because 149,777 unique domains rely on the S3 system for their cloud server needs, according to market research firm SimilarTech, but we'll touch more on that later. The problem lasted four hours, which was an excruciating wait for companies whose websites no longer able to function or provide services or products to customers.
AWS, Cloud, & Internet Centralization
From an outside perspective, AWS' dominant share (40 percent) of the public cloud services seems like a monopoly in nature, especially when you compare AWS' share to that of Microsoft Azure (15 percent), Google's cloud (7 percent), and the remaining small percentages picked up by IBM, Oracle, and other small players in cloud service. However, they technically are not a monopoly since their popularity is by user choice rather than being the only cloud service provider option. Their prices are lower, their services superior, and generally they guarantee an extremely high level of reliability. But, since they provide services to a majority of websites in the cloud services space when they encounter an error or problem, it feels like the entire Internet has gone down. This is where the problem of Internet centralization comes in.
The Internet was deliberately designed to be decentralized specifically to drive reliability, scalability, and so there wouldn't be single points of failure that take out core components of the network. Because cloud services have become centralized to a core group, AWS, Microsoft, and Google, they have in fact become single points of failure. Typically extremely reliable single points of failure, but clearly they aren't foolproof.
There has been a growing wave of concern over the impact of Internet centralization as major corporations have risen to provide a majority of websites with the servers and cloud services they need. While AWS doesn't technically have a monopoly on the industry, their low prices and impeccable services make it impossible for some businesses to turn down or select a different provider. Which leaves users worried that as cloud providers like Amazon continue to expand and dominate, these providers will become larger targets for hackers or more prone to errors resulting in costly Internet outages down the line for users.
How to Avoid the Next Major Internet Outage
So, your company uses AWS for your cloud services? You're not alone. As mentioned above, 149,777 unique domains rely on the S3 system for their cloud server needs and this service alone hosts about 1.6 times more data that its major competitors combined, according to analyst firm Gartner. Despite the typical reliability of providers like AWS, cloud services are still susceptible to a plethora of threats, especially as providers become more centralized. So, what can you do to avoid website functionality and server connection errors from your cloud service provider? More than you think. Here are your best options:
Implement a risk mitigation strategy. The best alternative, but the most expensive, is to distribute your files across AWS, Microsoft, and Google. That way, if one provider experiences problems and goes down, your website and company's ability to operate will not be affected. However, as mentioned this is the most expensive, but also most reliable way to mitigate external cloud provider risks.
Expand your internal or remote software development and cybersecurity talent. An alternative to the expensive option mentioned above is to expand your internal or remote software dev., cybersecurity, and IT teams. While hiring may seem expensive initially, this expense provides massive ROI through their ability to better protect and secure your sensitive cloud data and ensure its reliability. How? Netflix is a perfect example. They are another high-profile client of AWS, yet their website suffered no problems on the day most of the Internet went down. Why? After suffering a major outage in 2012, Netflix hired more engineers to focus on building internal tools to keep content streaming even if their outsourced data centers go down. Their website suffered no problems from the AWS outage that occurred this year because of this forward-thinking.
Looking Ahead
At the end of the day, you might be locked into your cloud service provider, which for a majority of companies is AWS, because you can't beat their price and they make your massive data stores more easily accessible and resilient than you could with internal servers. However, the growing trend of Internet centralization means that when these providers suffer problems, there's a cascade effect. To best protect your company from the inevitable outages that Internet centralization results in, hire the software dev. and cybersecurity talent you'll need down the line, today. Just like Netflix, you'll be happy you did.
If you're missing the software development or cybersecurity talent you need to protect against the next major Internet outage, contact Mondo today. We'll match you with the specialized professionals you need to protect your most important assets: your website and your data.