2019 Tech Conferences Your Business Should Attend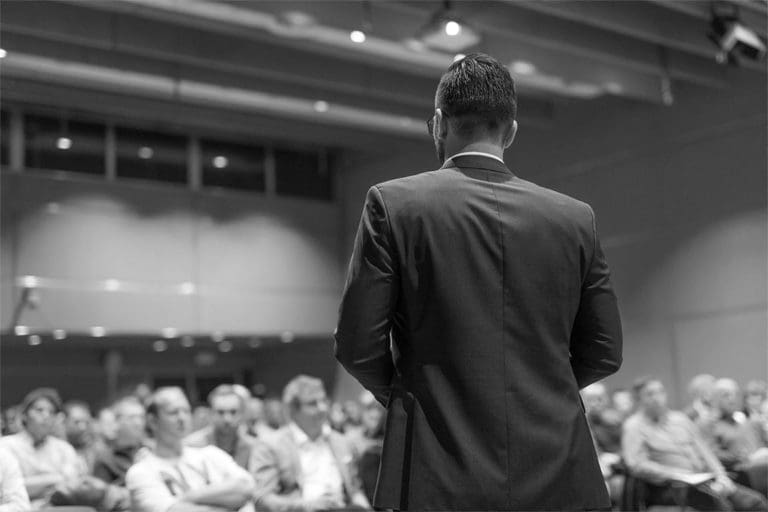 With the new year around the corner, now is the time to start 2019 planning. One way your company can stay on top of emerging industry trends and expand your connections to industry experts is to attend upcoming 2019 Tech conferences.
Why Your Business Should Attend
Though not every Tech conference of 2019 will take place in the same city as your business, there are a few that will be worth the investment to travel. Unlike seminars or trade shows, conferences are held to educate, inform, or train, which is why they have become such a crucial part of the Tech industry for both B2B and B2C companies.
Tech conferences go beyond the announcements of new services, products, and partnerships; The conferences we've identified provide an in-depth, hands-on and expert-led demo of products and services that could enhance your company's innovations, productivity, and your appeal to consumers.
2019 Tech Conferences You Can't Miss
To help your business get prepared for success in the new year and beyond, we've uncovered a few Tech, IT, and Digital Marketing conferences that will be worth the trip, and offer you valuable insights into emerging technologies:
IBM Think
Where? San Francisco, CA
When? Feb. 12-15, 2019
Every year IBM hosts their annual Think conference; here your company can sit with developers who will uncover new AI, cloud, and data tools or solutions that can help scale and hit your growth targets. You will hear firsthand from AI and machine learning developers, the people behind the emerging technologies you're considering for your operations, from big data executives to visionary speakers with deep technical knowledge; IBM Think is your opportunity to openly discuss the topics that matter most to your business.
RSA Conference
Where? San Francisco, CA
When? Mar. 4-8, 2019
A Tech conference created to help businesses like yours protect against global cybersecurity threats. At RSA you'll learn how to prepare yourself for emerging hacks and breaches, while also networking with industry experts who can offer insights into new mitigation techniques and services. You'd also potentially connect with in-demand cybersecurity talent who are actively looking for challenging new roles.
Augmented World Expo (AWE)
Where? Santa Clara, CA
When? May. 29-31, 2019
Augmented reality (AR) and virtual reality (VR) are no longer the works of science fiction. AWE is one of the few Tech conferences where your team can get hands-on experience with the latest AR and VR technology. Your business will want to attend AWE if you're looking for innovative ways to streamline operations while networking to establish partnerships with top AR and VR pioneers and innovators.
Gartner Symposium/ ITxpo
Where? Orlando, FL
When? TBD; Typically in October
Out of all the upcoming 2019 Tech Conferences, the Gartner Symposium is one that your company will want to attend. As an industry leader Gartner sets the standards for IT and digital marketing operations. Attending this conference gives your business exclusive access to upcoming in-demand trends that can help set your company up for success and give you an edge over your competition. You'll want to invest in going to the Gartner Symposium/ ITxpo to ensure you have the tools and experience needed to correctly integrate and deploy disruptive technologies.
Whether your company decides to invest in going to all of these 2019 Tech conferences or just a few, be sure to get the most out of the resources and expertise presented. These Tech conferences can help your business discover new and innovative ways to utilize emerging Tech, but can also help you network and find the professionals who can help you make the most of these experiences; applying the knowledge learned to your company's day-to-day operations.