When to Adjust Hiring Criteria for Tech Roles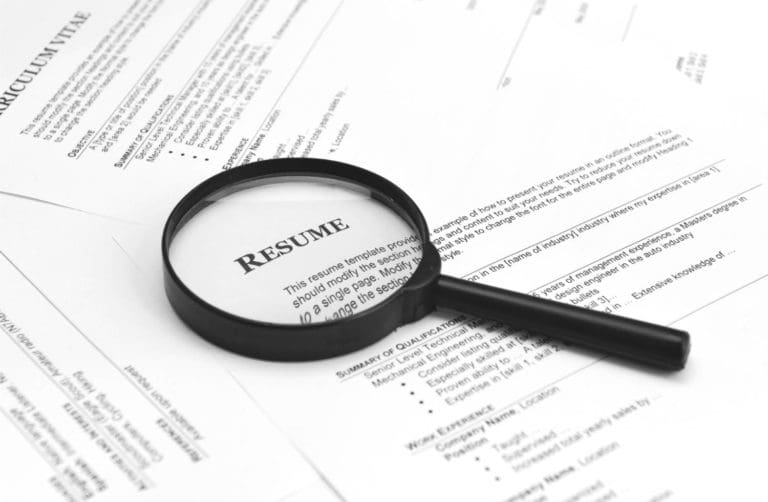 When Should You Adjust Hiring Criteria For Tech Roles?
Hiring for high-end Tech roles is a challenge. It's become so difficult for companies to net the qualified candidates they're looking for, they often end up competing for the same top talent. As a result of the limited available talent, many IT and Tech jobs have become some of the hardest roles to fill in any industry. In fact, the average time to hire rate in the US for Tech-based roles is 50 days, according to Workable's recent analysis. And that's if you're lucky. According to that same analysis, hiring a Sr. QA Engineer takes 121 days on average. Rather than continuing to expend valuable resources while waiting to find a candidate that matches all of your hiring criteria (who might not even exist), it's to time to reevaluate and adjust hiring criteria for Tech roles.
More Flexibility Shouldn't Mean Lower Quality
While you may be reluctant to adjust hiring criteria for the Tech roles you're looking to fill, consider the risk you take by extending the time to hire so you can find the perfect candidate. The more time you commit to standing by your current hiring criteria, the longer you'll have to wait, if you are able to find them. However, even though you may need to adjust your hiring criteria to land the top Tech talent you need, it shouldn't mean accepting lower quality talent. Instead, it's about expanding your options in order to identify candidates that might not be the perfect fit on paper but still make great hires.
To adjust hiring criteria effectively for Tech roles, you'll need to reevaluate your list of non-negotiables, which for most high-end Tech roles tends to be pretty high. The key is understanding which skills are critical to being successful in the available role, and which aren't. For starters, begin by asking yourself or the assigned hiring manager which qualifications or skills are mandatory for the role. For example, if you have an available Software Developer role then proficiency in the coding language they will operate in is must-have skill, whereas experience in your specific industry might not be critical for the role.
The niche Tech roles we place tend to have hiring criteria that includes five to 10+ years of experience, multiple certifications, familiarity with the industry, in-depth understanding of technologies used by the business, specific coding language fluency, and a Bachelor's, Master's, or even a Ph.D. from a reputable university. But rarely does a qualified Tech candidate check all of these boxes. Instead, it's crucial to interview candidates that check some of these boxes and excel in other areas.
Grades (And College Degrees) Aren't Everything
When it comes to emerging, in-demand Tech roles, flexibility around education is key to net the experienced talent you want. With newer Tech skills like AR/VR, Machine Learning, and AI, the requisite educational programs haven't been in place long enough for candidates to have pursued these avenues in the typical college or university format. Candidates that excel with these skills instead might have taken various online courses or received certifications to develop and build their knowledge.
In fact, major Tech giants like Google, Amazon, and Apple regularly employ candidates that lack a typical four-year college education. According to Google's own research, the number of Google employees without any college education has actually increased over time, and around 14 percent of employees on teams at Google today never went to college. Which emphasizes the importance of knowing when to adjust hiring criteria to net the qualified Tech talent you need to drive innovation and efficiency at your business.
While certain certifications, degrees, or experience that indicates the candidate has the skills you need are important, they shouldn't be the only hiring criteria you go by. Instead, it's crucial to rely on interviews to gauge the skill level of the most qualified applicants and provide Tech-driven tests or sample problems for them to solve to evaluate the likelihood of their success in the role.
A risk-free way to ensure the adjustments made to hiring criteria during the hiring process don't result in a bad hire is to hire the candidate on a contract-to-hire basis. Going this route gives you enough time to see them operate in the role and evaluate whether or not they have the necessary skills to be a long-term fit. If they are, you can easily transition them to a full-time hire.
High-end Tech roles are presenting more of a challenge to hiring managers and companies looking to innovate, drive efficiency, and increase revenue through new Tech-based opportunities given the small talent pool they have to choose from in the US. To find the specialized Tech talent you need to make the right hire the first time around, evaluate the requirements listed for the role and adjust hiring criteria as needed.
If you've been unable to fill an available Tech role on your team, contact Mondo today. We'll match you with the high-end, niche talent you need now.