Agent of Excellence: Heather Schwarz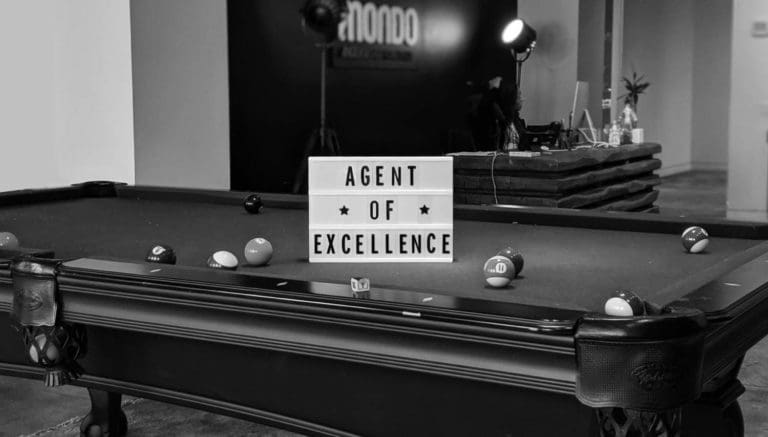 Every month, Mondo highlights an internal employee as the Agent of Excellence. The Agent of Excellence is someone who exemplifies what it means to be an Agent of Change, lives and breathes MAP, drives innovation, and helps shape our Mondo culture. Here's a look at what we learned by sitting down with this month's Agent of Excellence, Heather Schwarz.
Check out the following Q&A to learn more about Heather, what she has learned so far, and what she loves most about working at Mondo.
After the time you've spent here at Mondo, what keeps you motivated every day at Mondo?
"LA is an exciting city, a big city, and every time we talk to the Exec team they always tell us how LA has the biggest opportunity for staffing. What has kept me motivated is the excitement in finding new leads and new accounts.
Even when I've failed one day with one account, I don't let that get me down because I know the next day I'll have an opportunity with other accounts, and honestly that's my biggest motivation."
Based on your experience as an AD, what advice would you give to new employees just joining the Sales team at Mondo?
"The first 90 days are the most stressful, but if you grind and give it all you have, you will start to see the results. I know it's hard to see beyond what's currently in front of you. This job will get easier with each day, you will find so much success, and have fun while doing it. So my biggest piece of advice would be to stick through the hard times because it will only make you 1,000 times better at this job."
"Throughout 2019 there has been nothing but adversity in LA. Heather has stayed committed to something bigger than her own struggle and stuck it through when it would have been easier to leave. That is admirable, and LA is where we are now because of Heather's resiliency and dedication."

– Jennifer Haley, Director of Sales, West Coast
Shout-Outs From Heather's Mondo LA Fam:
"Heather's energy, determination, just literally about her is so admiring! Thanks for being YOU and thanks for all you do for our LA team!! Always love working with you, and let's keep getting it!!" – Jenna T
"Heather, thank you for being the driving force in LA! From Inglewood to Brentwood despite the ups and downs, you continue to bring energy and fun into the office and last month you brought the fire needed to hit Total Goal." – Joe G
"Working with Heater has been nothing short of a breath of fresh air, and her dedication to the LA rebuild and Mondo in general is MAP MAP MAP!  She is a work horse and someone who is willing to put in the necessary hours and sacrifice whatever it takes to achieve her goals. I am so happy to have her on my team." – Samantha O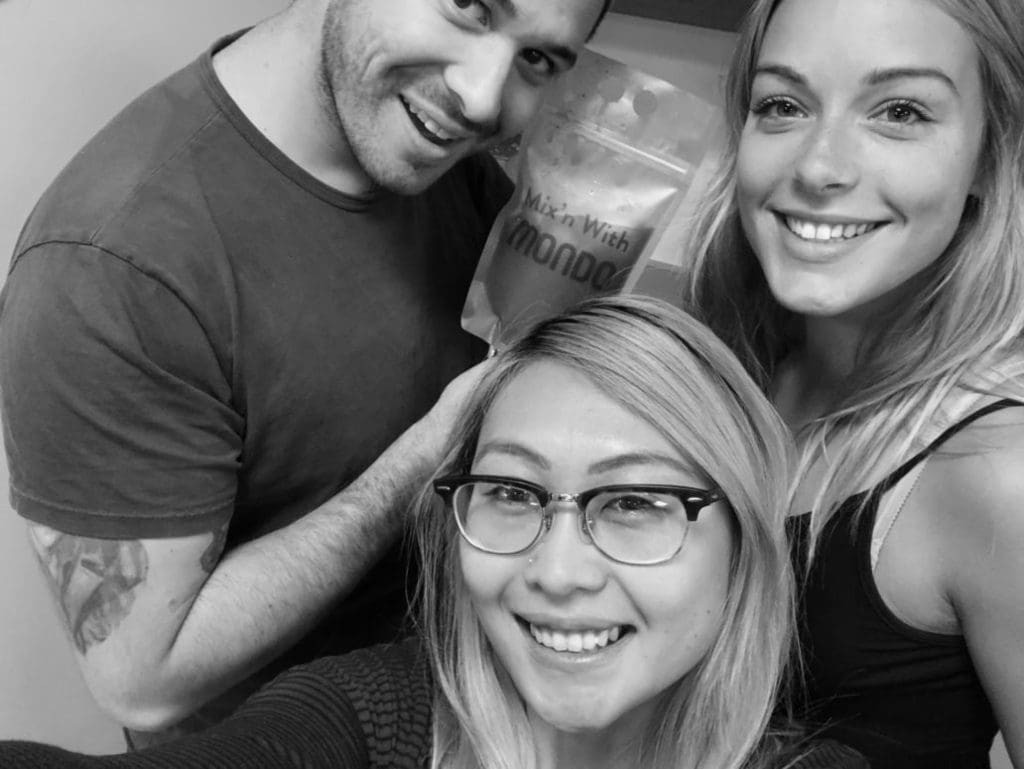 Define what MAP means to you.
"I always think of Mondo and what we stand for as a company. As one of the only Account Directors at the LA office, I know the thing that always brings me back to the basics, what I know, and what can make us successful, is MAP. To me, MAP has been the lifeline for us here in LA for the past couple of months. Even now, during a really tough month, we're like 'what can we do to get everything back in order,' and honestly MAP is always the first thing to come to mind."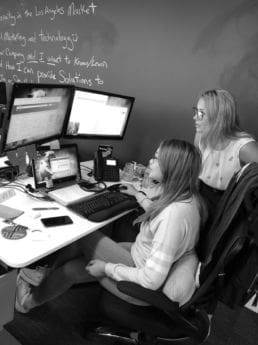 What is your favorite thing about working at Mondo?
"It's the people that work here. I ping people from other offices all the time, in New York, Chicago, and even in Denver; everyone here is so nice, and is willing to give you advice. The togetherness is awesome and what I love. I have friends who work for these massive companies, where reaching out to someone from a different office may take forever and they're not willing to help. Everyone at Mondo understands the ultimate goal and that is honestly one of my favorite parts about working here."
Using three adjectives, how would you describe the culture at your office?
"Fun, Hustlers, and resilient!"
Explain what makes Mondo stand out compared to your previous employers.
"What stands out the most is that they are willing to teach you everything, they're willing to work with you on your career path, and offer benefits. Honestly, all of Mondo's initiatives and the culture is what stands out.
At Mondo, we are all just a bunch of people that understand how to grind, close deals, and get the job done. This is the biggest difference between Mondo and the other companies I've been at."
What does being an Agent of Excellence mean to you?
"I honestly had no idea that this was happening, it was very shocking that I was named the Agent of Excellence. Getting this title made me feel like all of Mondo has appreciated all of my work over the past month. Receiving this title really made me feel like I was a part of the bigger goal. Being named the Agent of Excellence shows that your hard work won't go unnoticed and that Mondo will give back to you and give you the tools you need."
Heather has clearly found success by staying resilient, working hard, and going all-in when it comes to supporting her office and the overall business. Heather has proven that to be successful all you need is perseverance, determination, and a great support system. Now that she has mastered Mentality, Accountability, and the Process, the sky is truly the limit for Heather!
Congrats to Heather on being named the Agent of Excellence! It's so well-deserved. Check back next month to learn more about our amazing Mondo Nation culture and the invaluable employees that make us who we are.