Agent of Excellence: Kelsey Harrington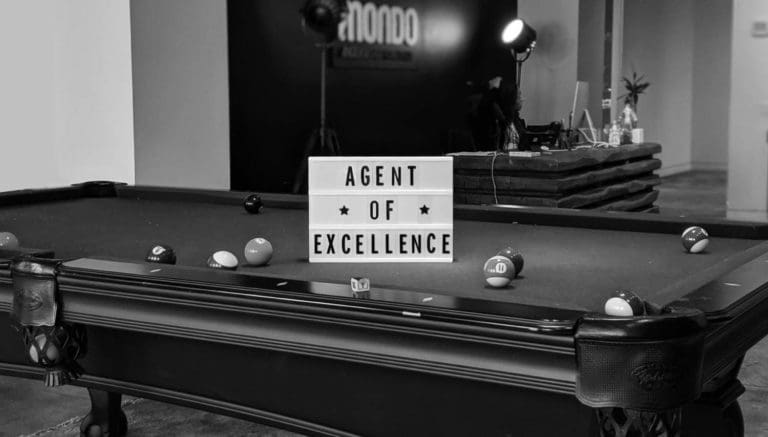 Every month, Mondo highlights an internal employee as the Agent of Excellence. The Agent of Excellence is someone who exemplifies what it means to be an Agent of Change, lives and breathes MAP, drives innovation, and helps shape our Mondo culture. Here's a look at what we learned by sitting down with this month's Agent of Excellence, Mondo's Accounting Manager Kelsey Harrington.
Kelsey became a key contributor of success by helping improve and streamline many of our processes. Thanks to Kelsey's hard work, determination, and innovation, we are now able to pay out our commissions a week sooner than we were able to before.
Check out the following Q&A to learn more about Kelsey, her experience, and what she values most about working at Mondo.
What does being an Agent of Excellence mean to you?
"I'm usually a shy person, so this was a bit intimidating for me, but at the same time, it was great seeing that people not only see what I'm doing but that they think I'm doing a good job. It's a huge honor and nice to get recognition on a company-wide level. Being named the Agent of Excellence was very inspiring!"
What's your favorite thing about working at Mondo?
"The ability to contribute has to be one of my favorite things about working here. I'm an ideas person, and I get really excited about my ideas when I see a need for change. There have been many times I reached out to the executive team and said, 'Hey can we do this?' and they always say yes if it's doable, which it usually is."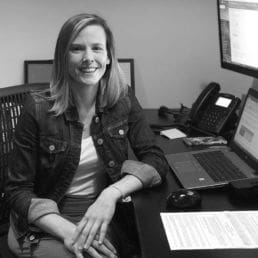 After the time you've spent here, what keeps you motivated every day?
"My motivation for working here is the inspiring people working at mondo. Now that my role has shifted, I get to work with a lot of different people on the sales and executive teams. [They] are so inspiring to me and make me want to work hard every day. Working with them has shown me that I am actually contributing to their success and it's very motivating."
What has Mondo been able to offer you that previous positions didn't?
"Mondo has a great culture to offer, and it's why I came to Mondo because I was so inspired by the culture; it's very young, progressive, and motivating."
How working at Mondo has impacted Kelsey's personal life:
More time to get fit. "I'm able to take a full lunch, and I love using my lunch hour to work out at the boxing gym across the street that I like to go to."
Improved work-life balance. "I can leave on time most days and I get to go out with friends and go out after work.
Increased job satisfaction. "Because I'm happy at my job, I reach out to my friends more often, and am able to maintain my relationships outside of work."
"Kelsey's journey at Mondo started at the end of 2016 when she joined as our Accounting Manager, and right away my team knew she'd be a perfect fit for the company. Kelsey hit the ground running and over the last two and a half years she has proven herself as an integral member of the company."

– Eric Cox, Controller
How has Mondo helped you become the professional you are today?
"Since I've joined this company, Mondo has helped expose me to different things and has helped me create the tools needed to grow and continue expanding my knowledge of the industry and of the business itself!"
"Anytime a project has come up, Managers are always looking for those eager to learn more and expand your knowledge base."
Using three adjectives, how would you describe the Boston Office?
Based on your current experience, what advice would you give to new employees just joining Mondo?
"The best advice I could give anyone on our Sales team is to be diligent; the key is to make sure you are always on your Hiring Managers, and that you're working for the terms you want, so you get paid how you should be paid. Here you've just got to push for what you want and work hard!"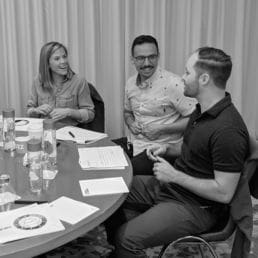 It's clear Kelsey's motivation and curious nature have helped expand what she knows but has also created a platform of her success. By working hard, staying accountable, and always looking for answers, Kelsey has emerged as one of Mondo Nation's greatest assets. She has come out on top by finding inspiration in those around her, challenging herself, and uncovering solutions that improve the business.
Congrats to Kelsey on being named the Agent of Excellence! It's clearly well-deserved. Check back next month to learn more about life at Mondo and the invaluable employees that make us who we are.