Agent of Excellence: Lexy Diamond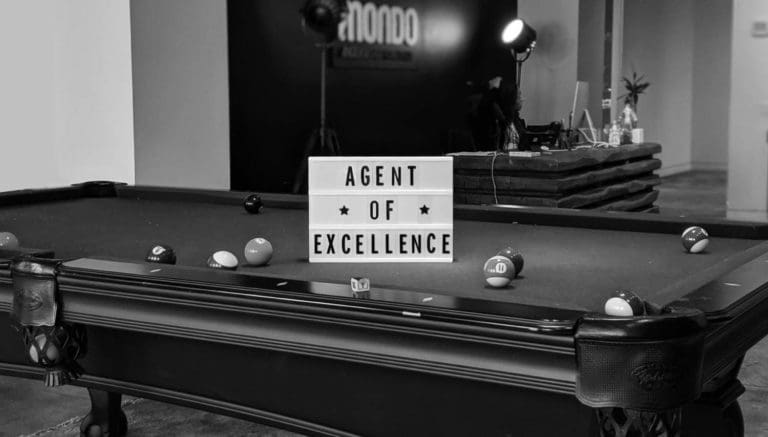 Every month, Mondo highlights an internal employee as the Agent of Excellence. The Agent of Excellence is someone who exemplifies what it means to be an Agent of Change, lives and breathes MAP, drives innovation, and helps shape our Mondo culture. Here's a look at what we learned by sitting down with this month's Agent of Excellence, Lexy Diamond.
Lexy's journey at Mondo started almost six years ago, as an entry-level Account Director. Our management team quickly recognized Lexy's unparalleled work ethic and go-getter attitude, and provided her with the support she needed to hit her goals and drive results from day one. Even after a short hiatus from Mondo, Lexy returned more determined and eager than ever, wasting no time rising as one of our most successful Agents of Change.
"Lexy really is a fantastic blend of charm and hustle. When you think of a sales professional you think of Lexy … It's not uncommon to catch Lexy following up with Hiring Managers while looking to net new business at 6:30 am on the commute in or running a full desk to a deal – yes, finding the ringer too. Lexy, thanks for being excellent! Everyone at Mondo appreciates all you do"

– Mondo's VP of Talent Matt Leighton.
Check out the following Q&A to learn more about Lexy, her experience, and what she values most about working at Mondo.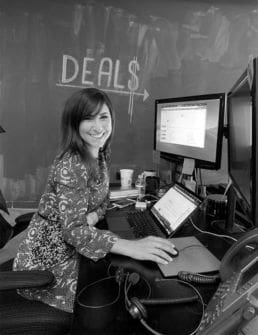 Define what MAP means to you?
"For me, MAP means the following:
Mentality is all about staying positive, even throughout difficult times.
Accountability is holding yourself responsible which is important because you have to do what you say and say what you do.
Lastly, the Process is figuring out that everything won't always be perfect, but by learning to listen to clients you can find solutions that work for your client.
MAP is pushing yourself rather than having others push you."
After almost five years at Mondo, what keeps you motivated every day?
"I think once you get to a certain point here, Mondo is a place that teaches you how to continue to stride to the next level. Mondo provides a platform for everyone to really challenge themselves and make professional progress. My motivators change over time, as of right now they're my house, my future family, and honestly the people I work with day-in and day-out. At this point, I think I've built really strong relationships with my clients, so I always want the best for them."
Using three adjectives, how would you describe the culture at the New York office?
Energetic, fast-paced, and driven.
What does being an Agent of Excellence mean to you?
"I was very flattered when I found out I had been named this month's Agent of Excellence. It was very nice to be recognized by our leaders and to see that they notice my hard work and all of my accomplishments. It felt very positive and showed me that I'm on the right track."
"Being named the Agent of Excellence was reassuring that I'm producing the right activity and that those results are being recognized."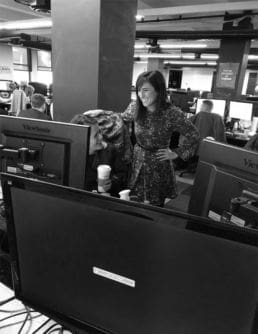 How has Mondo helped you become the professional you are today?
"I've learned to take a look at every situation and ask; how this happened, what can I learn from this, what I did well, and what I can do differently to enhance the experience the next time."
Based on your experience as an AD, what advice would you give to new employees just joining the Sales team at Mondo?
"The biggest thing for ADs is trust. You have to remember that the effort you're putting in today will have results, just not always immediate ones. I always say, use ear One to set yourself up for an amazing Year Two. ADs have to know their current time and energy is always an investment for their future. Just trust that everything will pay off and the reward will come in due time."
Describe how Mondo has helped you gain "Grit."
"Pushing me outside of my comfort zone is how I think Mondo helped me find my grit. Now things aren't as scary and nerve wracking but are second nature. You have to learn to push yourself past your limits in order to create grit."
It's clear Lexy found success by upholding her mentality, staying accountable, and following the Process. Accountability seems to be her greatest tool and what has guided Lexy throughout her time with us. Our Agent of Excellence has come out on top by, as she put it, pushing herself and uncovering and understanding each of her clients' pain points.
Congrats to Lexy on being named the Agent of Excellence! It's clearly well-deserved. Check back next month to learn more about life at Mondo and the invaluable employees that make us who we are.