How to Attract Engineering Talent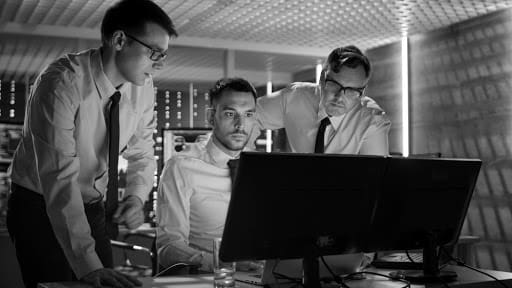 Tech giants like Facebook, Google, and Microsoft have seemingly mastered the art of attracting and retaining in-demand engineering professionals. With these industry leaders and your direct competitors looking to continue to onboard these professionals, is your business making sure you have the tools to compete? Ensure your future success by implementing these strategies to attract engineering talent who can provide the technical support you need to help elevate your products, website, and business applications.Why You Need To Rethink Your Hiring Strategy for Engineering Talent
With many businesses like yours looking to expand digitally and complete their digital transformations, engineers are crucial because they provide support by monitoring and managing the tools, tech, and networks you rely on for your day-to-day operations. Without these in-demand professionals it will be hard to uncover new ways to utilize emerging technologies, streamline your operations, and even meet the needs of your target audience.
Despite the fact that many experts now agree that the Tech talent gap isn't as severe as previously reported, industry leaders still expect there to be nearly 1 million unfilled computer programming jobs by 2020. Add to this that a Sequoia Capital report revealed employers will spend up to 83 hours hiring just one engineer. With this in mind, it's clear why you need to learn the best practices on how to attract, hire, and retain these professionals efficiently before your competition beats you to it.
Effective Strategies To Attract Engineering Talent
According to Addison's 2019 Workplace Report, 66 percent of surveyed engineers believe they're already fairly compensated. Meaning you won't be able to throw money at these professionals and expect them to accept your offer based on that alone.
If you're ready to attract engineering talent that's equipped with the experience needed but aren't sure what to do to better attract and retain this demographic, check out these strategies:
Create a committee. Google is, without a doubt, one of the Tech industry's leading companies, and one many engineers aspire to work for. How do they end up onboarding so many talented engineers? Google's global staffing lead and senior recruiter Lisa Stern Haynes insist that they're able to employ engineers due to their hiring committee. Take a note from the tech giant and put together a team of engineers who can serve as your hiring committee. The committee works by providing unanimous approval of any candidates before they are offered the role. Haynes claims implementing this hiring committee has helped them eliminate hiring bias and avoid the long-lasting effects of onboarding a bad hire.
Sell the truth. As much as a candidate needs to sell themselves during the interview process, your hiring team must also sell your company and your open role, especially given today's candidate-driven market. TrackMaven CEO Alan Gannett discusses how crucial it is to honestly communicate your company's mission, enterprise goals, and overall work culture. The key to attracting and retaining engineering talent is by generating excitement about your open role; exaggeration will only lead to disappointment, high-turnover, and negative reviews from confused candidates that will hurt your company's online brand and reputation.
Embody an engineering culture. With Addison's 2019 Workplace Report revealing that 64 percent of engineers said the most important thing to them was the work they do, it's fair to say that cultivating a culture where your engineering talent feels valued and respected would help attract these in-demand professionals. When looking to attract engineering talent, you will need to develop an engineering culture within your tech teams. Creating an engineer-forward culture is as easy as giving an understanding of the importance of the engineering role, providing your engineers with influential leaders, and promoting leadership growth, while focusing and celebrating their technical excellence.
Your company can't afford to wait around while your competition attracts the engineering talent you need to support your infrastructure and technical needs. If you're ready to find the engineers who can help you succeed, contact Mondo today. Our recruiters are connected to both active and passive engineers with the go-to expertise and experience you need on everything from network administration to virtualization and software support.