4 Benefits of Hiring Hackers and Gamers for Tech Roles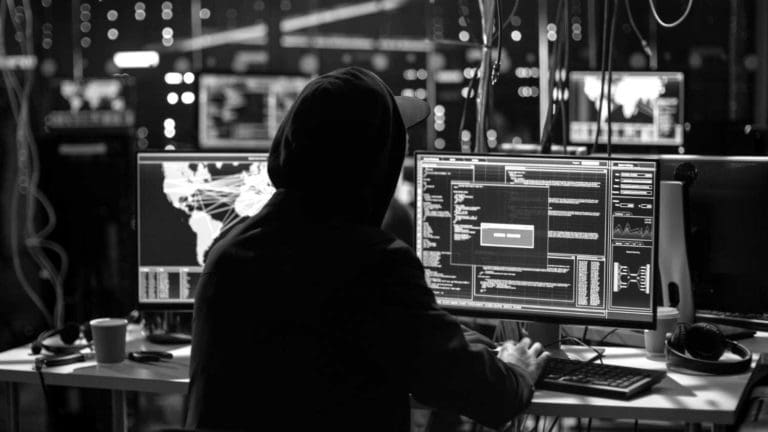 2018 has been the year we witnessed the rise of AR/VR-based products as well as the use of mixed reality products created by businesses like Ikea, Lo'real and several real estate companies. In this age of emerging innovations, Tech businesses that recognize the need to integrate these new advancements are also realizing the need for better cybersecurity due to recent incidents like the Atlanta ransomware attack and the Facebook-Cambridge Analytica breach. Though new technologies are created almost daily, there's still a huge cybersecurity talent gap in the Tech industry; this is why many forward-thinking Tech companies are searching for ways to close the gap by exploring the benefits of hiring hackers and other non-traditional candidates for their niche Tech roles.
Though it may seem counterintuitive to hire hackers or gamers for you niche vacant roles, it can open up a new pool of candidates that can help close the;' talent gap at your business. Despite developing their skills by previously hacking into secure networks and devices, it is this hands-on experience that makes hackers an inventive solution to the cybersecurity talent gap within your company. Here we uncover a few of the benefits of hiring hackers or gamers, and the roles they're best suited for.
Business Benefits of Hiring Hackers and Gamers
Reduced Cost. Both hackers and gamers are notorious for working independently. However, this could be a great advantage for your Tech business because these Tech professionals would be comfortable working remotely, without the need for an office environment or the physical guidance of a supervisor or manager. Remote employees can immediately decrease your overhead expenses, allowing your business to redirect those unused funds towards Tech investments and enhanced, elevated paid search strategies.
Increased Productivity. Another benefit of hiring hackers and gamers is the introduction of gamification into the workplace. Gamification, the application of game elements and principles in non-game contexts to increase engagement. These Tech professionals equipped with gamification can help other employees get involved with tasks usually considered boring. Your company's overall levels of productivity will improve now that employees have more incentives and rewards to get work done. Gamification increases productivity by merging duties and company goals with awards and recognition, over 400 multi-national companies like Google, Formapost, and Dominos have heavily invested in gamification.
Enhanced Security. Earlier in April security software company, McAfee, surveyed 300 senior security managers and 650 security professionals globally. 92 percent of the specialists said gaming affords players the experience and skills critical to cybersecurity threat hunting, assisting them in gaining an understanding of hacker logic, perseverance, and complex breaches. All these traits will enhance your Tech business's security systems, preparing you for ever-evolving attacks. Opening your vacant roles to gamers and hackers is an effective cybersecurity hiring strategy because these specialists understand how hackers think, helping you prevent attacks you may not have been able to predict without their knowledge.
Access to a New Pool of Tech Talent. There is no denying the current Tech talent gap the entire industry is facing. However, a benefit of hiring hackers and gamers is the access to a new pool of Tech talent, helping your company discover experienced candidates and fill the talent gap. A recent study by Business News Daily reports that 72 percent of cybersecurity managers from a recent study stated hackers and gamers who have played various types of video games throughout their lives are excellent contenders for entering the field and a good way to curb the talent gap due to the various similar traits needed for advanced gaming, hacking, and cybersecurity.
Tech Roles Best For Hackers and Gamers
Now that you've uncovered a few benefits of hiring hackers and gamers, here are three roles best matched with these Tech specialists' skills to ensure your business can seamlessly integrate emerging technologies while assisting in protecting your company's valuable assets:
Cryptographers. The daily tasks of a Cryptographer include analyzing and deciphering encrypted data, knowing how hackers not only code but also how they plan breaches, which is what helps hackers and gamers excel in this role. Hiring a hacker or gamer as your Tech company's Cryptographer will ensure you have someone who knows how to detect and deflect malware attacks, cryptojacking and even data breaches.
Front-End Developers. Responsible for implementing visual elements that users see and interact with in a web application, service or product. Gamers are great for this position because they have had experience working with the latest interfaces and AR/VR technology, they can ensure that there is a coherent experience for visitors while collaborating with cryptographers to create a safe and secure online experience for customers. Front-End Developers will ultimately help your business attract, retain and increase its audience. If your business is looking to hire exclusively for AR/VR, hackers and gamers are also a perfect fit for Mixed Reality Developers.
Cybersecurity Engineers. Cybersecurity Engineers will help your Tech business work to build and maintain a system that's safe against social cyberattacks, KRACK attacks and emerging security flaws like Meltdown and Spectre. Hackers and gamers are continually updating systems and staying current on new techniques and modifications. This is why they make perfect Cybersecurity Engineers, who on a daily schedule will update, maintain and secure systems while staying up to date on evolving cybersecurity threats so they can keep your Tech business protected.
A decrease in office expenses, higher levels of productivity due to gamification, enhanced security systems and access to Tech professionals during an industry-wide Tech talent shortage are just a few of the benefits of hiring hackers and gamers.
If your Tech company is looking to fortify your security systems and find a way around the Tech talent gap, contact Mondo today. With our extensive network, we can help you find candidates with a background in hacking, gaming, or both, who can help your business integrate emerging technologies, all while ensuring your company has multiple lines of defense in place to protect you from future breaches and attacks.