The Future of Blockchain in Tech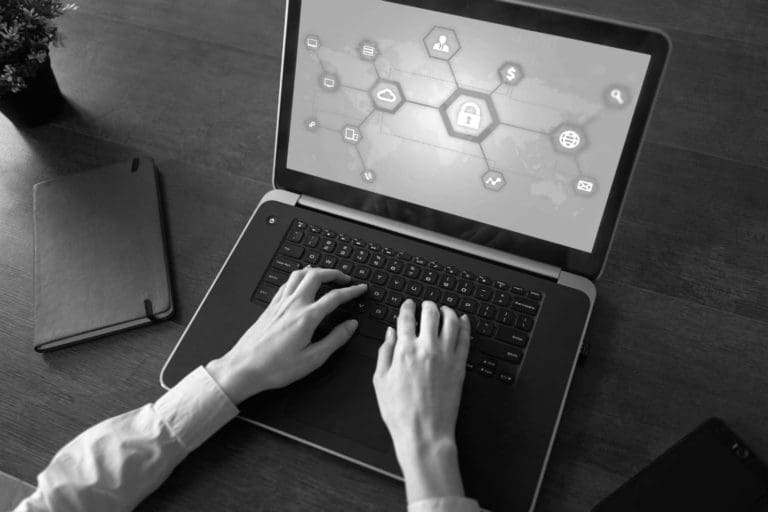 By now you're more than likely familiar with blockchain technology. The emergence of blockchain in Tech has increased the demand for various roles such as Blockchain Developers, Blockchain Engineers, and even BlockChain Consultants. Now is the time to ensure you understand how this tech works, and find out if your company has the talent needed to utilize blockchains successfully.
Innovative Companies Integrating Blockchain in Tech
Though Tech giant, Apple, hasn't announced any future plans, Bitcoin-focused news site, CoinDesk, reported a patent filed by the company; who plan to use blockchain technology to accurately timestamp data. IBM, on the other hand has announced a new blockchain in Tech initiative. This initiative will help set a standard for this blockchain in Tech but will also help companies like yours update their records with information from product sensors, such as barcodes or temperature readings.
Both UPS and FedEx have joined the Blockchain in Trucking Alliance (BiTA), with the latter launching a blockchain-powered pilot program to help solve customer disputes, while looking to use blockchains to store their confidential data.
Just before hosting their Cloud Next '18 conference, Google announced a new partnership with Digital Asset and BlockApps. The Tech company plans on integrating blockchain technology to its cloud platform, to ultimately provide developers with a full stack solution. This disturbed ledger technology (DLT) will enable developers and engineers to reduce the technical barriers to application development and give these professionals an end-to-end tool to build and deploy successful applications.
Blockchain in Tech & Its Enterprise Impact
Recent research from Doug J. Galen, a lecturer in management at the Stanford Graduate School of Business, revealed that 60 percent of ongoing blockchain in Tech initiatives currently provide a visible improvement to existing processes. On top of Galen's findings, many of the world's leading companies are investing in blockchain technology. Clearly, now is the time to learn how this innovative Tech can affect your overall productivity and bottom line:
Decreased Security Risks
In today's world of phishing, malware, and cryptojacking every business must ensure their infrastructure and data are safe. With blockchain technology, data is no longer centralized. This technology will decrease your company's chance of a breach or hack since it's built around a decentralized model. With blockchain in tech there's no one server or system to hack, meaning those without the specific digital key can't access your records.
Improved Tech Ecosystem
Integrating blockchain in Tech will impact the way your business expedites transactions with suppliers, partners, and customers. Through this technology, only those participating in your business's process of exchanging valuables will have access to security-rich blockchains; everyone has control, but no one has absolute control of the tech or the industry's ecosystem.
Enhanced Productivity
An improved Tech ecosystem will help streamline your company's business processes. Blockchain technology provides real-time updates for all of your company's data. Through blockchain in Tech, all members of a given network have open access. This system will positively impact the rate at which your business develops, produces, and distributes your services, products, and solutions.
Blockchain is looking to disrupt the way the entire Tech industry operates. If your business is looking for the Developers and Engineers needed to integrate this emerging technology successfully, contact Mondo today. The in-demand Tech professionals in our exclusive network will help develop and deploy blockchain within your business to drive productivity, decrease security risks, and improve your current ecosystem.