4 Business Benefits of Hiring Contract Talent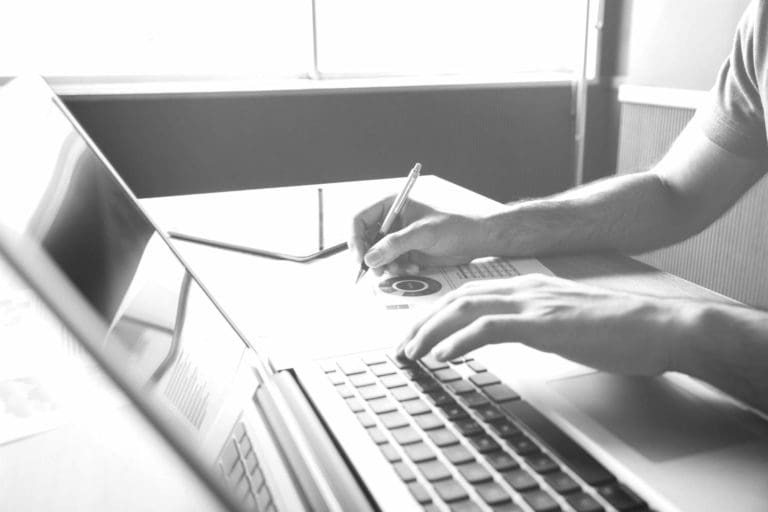 Call them what you want, independent contractors, gig workers, the on-demand economy, or the contingent workforce, demand is rising for short-term talent, specifically those with in-demand Digital Marketing and Tech skills. In fact, 96 percent of CFOs surveyed for the 2016 Workforce Productivity Report by Work Market reported that their companies currently utilize contract talent. If you are one of the few companies that have yet to take advantage of this hiring trend, check out the various business benefits of hiring contract talent below and learn why you need to implement this hiring strategy come 2018.
The Top Business Benefits of Hiring Contract Talent
Save on valuable resources & overhead costs. Hiring full-time employees is expensive, time-consuming, and results in a lot of red tape. Hiring contract talent for your Digital Marketing or Tech needs, on the other hand, can be a simple solution that cuts costs on overhead space, eliminates the need for expensive benefits coverage, and reduces the length of the hiring process. As a leading Tech and Digital Marketing staffing agency, we know how long it can take companies to identify, interview, and hire specialized roles like Software Developers, Content Strategists, and Digital Marketing Managers. Eliminate a lengthy hiring process, and the potential of making a bad hire, by hiring for contract talent instead. By doing so, you'll also eliminate the need to provide health insurance and benefits packages, while saving on various tax-related fees since the contractor is not a full-time employee.
Become more agile & adaptable. One of the core business benefits of hiring contract talent is the ability for your workforce to become agile and adaptable. By not relying on building out an expensive, internal team of full-time employees for Digital Marketing or Tech-related needs, you can instead focus on hiring contract talent for short-term or peak season projects, like deploying a new app, software, or digital campaign, more efficiently. Meaning you'll be able to scale and develop innovative products or services faster than competitors and beat them to the marketplace. By hiring contract talent for specific project or development needs, you'll enable your teams to become more agile and adaptable as needed while also allowing for greater cost control during slow times.
Eliminate location restraints on top talent. Finding the top talent you need, especially for in-demand Tech and Digital Marketing skill sets like data analysis, machine learning, and software development or integration, is a serious challenge facing many U.S.-based companies given the growing talent gaps for both industries. Another of the core business benefits of hiring contract talent is the elimination of location restraints when it comes to accessing the high-end, niche talent you need. The ability to hire contractors working outside your city or state expands and elevates the type of Tech or Digital Marketing talent you can hire. Being open to hiring these remote contractors helps solve talent or skills gaps on your teams and enables you to hire the specialized talent not readily available in the regions your company is located in.
Try before you buy. Last but certainly not least in this list of business benefits of hiring contract talent is the ability to "try before you buy" when it comes to your Tech and Digital Marketing needs. Contract-to-hire opportunities are on the rise as more companies begin to recognize the benefits this type of hiring strategy provides. Rather than taking a chance on an expert that impressed you in the interview and seems like the right culture fit, you can give potential employees a trial period by hiring them as contractors in a contract-to-hire role before transitioning them to a full-time role. This option provides your business with the flexibility it needs when it comes to onboarding full-time employees while eliminating the possibility of making an expensive bad hire. Additionally, it allows your current Tech and Digital Marketing teams the option to provide their feedback on which contractor would be the best addition to the team, making them more involved in the hiring process and increasing their ownership over the final hiring decision.
Hiring for talent gaps on your Tech or Digital Marketing teams for in-demand skills is becoming a major challenge for companies as they look to integrate more Tech-driven solutions and provide customers with the Tech-based products, marketing campaigns, and services they've become accustomed to. The companies we partner with have found hiring contractors rather than full-time talent can be a more effective hiring strategy that best adheres to their bottom line and overall business goals.
If you lack specialized skill sets on your Tech or Digital Marketing teams for short-term projects or business needs, contact Mondo today. We'll match you with the high-end contractors that will best benefit your business.