A Case Study in Mondo's Work-Life Balance Prioritization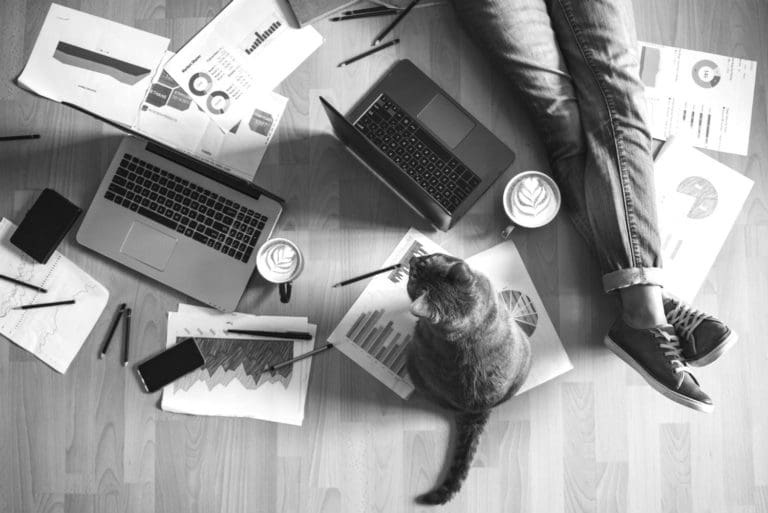 If you want to attract and retain the best talent, especially talent skilled in competitive markets like Tech or Digital Marketing, then you have to give them what they want: an improved work-life balance. Not only does it help you net and retain the best talent, but it also helps boost productivity and improve employee satisfaction.
The Rise of Work-Life Balance Demand
53 percent of employees reported a role that offers them greater work-life balance is "very important" to them, according to Gallup's State of the American Workplace 2017. Millennials take it a step further. 90 percent of millennials surveyed in Glassdoor's recent report said they would prefer more benefits over a pay raise, with 48 percent of men and 60 percent of women reporting greater work-life balance as a "very important" attribute when considering a new job.
The rise of work-life balance prioritization may have been reignited by millennials, but it's been an ongoing debate between employers and employees for decades. The change now is that innovative businesses, specifically Tech companies or businesses that employ millennials, are unable to retain their employees for long. The average tenure of employees working for Tech giants like Snap Inc. is 1.62 years, 1.84 years at Amazon, and 1.9 years at Google, respectively. For millennials, those numbers get even lower. The 2016 Deloitte Millennial Survey found that 25 percent of the thousands of millennials they surveyed across the globe planned to leave their job within a year, and 66 percent plan to change jobs in the next five years. As organizations across industries struggle to retain top talent from the ongoing job-jumping culture, many are finding that listening and providing the types of benefits top-performing employees want is the most effective way to improve employee satisfaction and ultimately retain the teams you've built.
As a result, today you'll find more companies are beginning to prioritize the perks that matter most to top talent, which for a majority of professionals is an improved work-life balance.
By providing more of a work-life balance and encouraging employees to work when and where they do so best, whether that's remotely or with more flexible scheduling than the typical 9 to 5 provides, businesses empower their employees to work smarter, build trust between the employer and employee, and showcase the company's investment in their employee's overall well-being. Highlighting work-life balance perks like flex scheduling, WFH options, or remote work capabilities is also an effective hiring strategy to help smaller companies net in-demand talent even though they may be unable to offer the higher salary ranges that larger companies have access to.
Mondo is thrilled to join the ranks of the organizations prioritizing work-life balance with the release of our new Flexible Work Arrangement.
Mondo's Solution: The New Flexible Work Arrangement
In response to the rising demand of work-life balance in the marketplace, as well as feedback from our own employees, Mondo's SVP of People Strategy, Stephany Samuels, and our HR department have recently rolled out the Flexible Work Arrangement (FWA). This exciting new perk for our internal employees with a tenure of at least one year includes flexible scheduling options and two WFH days each month.
Since launching the initiative in early September, we have already seen a number of employees begin to take advantage of these unique perks and benefit from an improved sense of work-life balance. Zakariah Luna, Mondo's IT Coordinator in the NYC office, praises the aspects of the flex scheduling component of the FWA, "The benefits of the Flexible Work Arrangement have been great. It allows me to come in early from the gym and leave earlier, so I have time to pursue further academic opportunities after work." This ability to pursue further professional development and educational opportunities, in turn, increases his impact on the organization and his own professional trajectory.
As a self-proclaimed "early-bird," Luna loves the ability to come in earlier than his coworkers to get things done without distractions, a sentiment Maya Liebman, an Enterprise Career Agent in NYC, echoes as well. "I now work 7 to 5," says Liebman, "I am very much a morning person, so it's great to see how much I can accomplish before our daily team meeting and be able to start my day off at my personal best."
Candice Marshall, a Lead Account Director in our Chicago office, loves the WFH flexibility component of the FWA. "Being able to work from home has changed the dynamic of my week in a great way! It eliminates the commute, saving me time, energy, and money, while also allowing me to spend personal time during breaks taking care of things I would otherwise not be able to accomplish in the office," says Marshall. The WFH option has also been beneficial for Jessica Mirsky, an Enterprise Relationship Manager in NYC. One of Mirsky's favorite things about the FWA is how much time she saves each month from working-from-home and believes it's greatly improving her personal well-being. "I get so much time back by saving on my commute, I get to sleep an extra hour a couple of days a month, and I can make it to the gym after work since I am already home," says Mirsky.
Donna Nguyen, a Sr. Account Director in our San Francisco office, values the benefits the newly implemented FWA program have given her and credits this new mindset with an improved performance at work. "The whole program has helped out a lot," says Nguyen. "I can find more time to go to the gym and spend time with family/friends. Mentally, I feel a lot healthier and more positive, which then results in increased productivity."
While our initial release of the Flexible Work Arrangement has been received positively, it's imperative to have an iterative program that evolves with your employees' needs, which is why we plan to implement feedback from our employees on how to improve the program. Regardless, one thing remains clear: our employees highly recommend companies implement a similar program of their own to attract and retain top talent. "If an employee has proven himself or herself to be capable of autonomous work and providing results, I think that trust should be rewarded with the ability to work from home and/or have a flexible schedule," says Marshall.
Mirsky also notes that businesses would benefit from prioritizing work-life balance perks for their employees and employees would personally benefit in return, in often surprising ways. Along with all of the standard benefits that come with flex scheduling and WFH perks, Mirsky says, "The FWA gives me a sense of autonomy and pride that I get this privilege and am trusted with how I spend my time," showcasing just how impactful offering work-life balance-driven perks can be in building trust between employees and their employers, which leads to increased retention rates and an overall more positive work culture.
However, flexibility is key, like Liebman points out, "Every single employee is different and has a personal life outside of the office — flexibility is needed! As long as it doesn't negatively impact the business and there is trust between upper management and the company's employees, then I don't see why a company shouldn't offer this." Understanding your employees on a personal level, what motivates them, and how they work best will help your company develop a benefits program that prioritizes work-life balance, which in turn improves retention rates, increases productivity, and produces better work.
If you're an outgoing, sales-oriented professional or have experience in tech-based or internal recruiting and want to work for a company that prioritizes your work-life balance, contact Mondo today. We're hiring for Account Directors, Technical Recruiters, and Career Agents in our New York City, Boston, D.C., Denver, Dallas, Atlanta, Chicago, Philadelphia, L.A., San Francisco, and Orlando offices.