The 4 Most Common Cyberattacks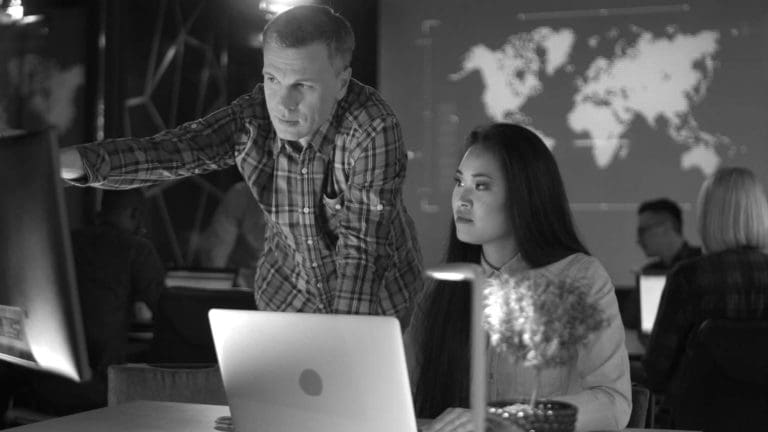 As new, streamlined technologies emerge, they create new opportunities for hackers to deploy harmful cyberattacks. From information-stealing malware attacks to infrastructure-crippling cryptojacking, these cybercrimes will not only damage your company's productivity but will also negatively impact your bottom line and reputation. This is why many companies like yours and even your competitors are ensuring that they are aware of these common cyberattacks and hire the in-demand talent needed to protect their valuable data and assets.
Common Cyberattacks You Might Face
Ransomware
Despite 2018 witnessing the birth of newer cyberattacks like cryptojacking and phishing, ransomware is still just as damaging. A much more complicated, malicious software than malware, ransomware is used by hackers to blackmail their victims. This common cyberattack allows hackers access to your data, that they then can encrypt or hide from you until you've paid them. Losing confidential data can cripple your business, damage to your bottom line, and add a sense of distrust amongst your consumers.
Cryptojacking
With bitcoins and blockchain growing more popular every day, more companies are becoming the victims of cryptojacking. This cybercrime allows Cryptojackers to secretly mine bitcoins on someone's computer, smartphone or internet of things (IoT) device. It may seem harmless but it isn't; Cryptojacking can eventually damage or even destroy a businesses infrastructure and machines, which will halt production of solutions and services, directly impacting their bottom line.
Social Engineering
As everyone knows, more people are using social media and hackers and cybercriminals are using this to their advantage through innovating methods that manipulate users across various platforms. With social engineering, these hackers can steal money, confidential information, and can infect targeted devices; they can do this by getting your employees to believe a message, link, or attachment is from a trusted source.
Phishing
According to our 2018 IT Security Guide, 42 percent of the IT decision-makers surveyed reported that phishing was the greatest threat to their business. Through this common cyberattack, hackers can send fraudulent emails to compromise a company's employees' and consumers personal information, such as passwords and credit card numbers. Once they have this information, there are various things these cybercriminals can do to damage your companies online presence as well as stalling innovations and production.
In-Demand Roles To Fight Common Cyberattacks
Considering that security experts are reporting that many of the infrastructures in the US are vulnerable enough to be severely damaged by ransomware attacks, cryptojacking, and many other cyberattacks. Now is the perfect time for your business to hire these in-demand roles so you can defend your confidential data, productivity, and bottom line:
Security Engineer: Since these common cyberattacks are growing more sophisticated with the rise of technology the Security Engineer role is becoming an in-demand position for any enterprise. These professionals will be tasked with protecting your networking systems from potential hackers. With an intensive knowledge of back-end infrastructures and various cyberattacks, Security Engineers will help your business avoid and mitigate attacks; protecting your data, but also your revenue, resources, and time. 
Cryptographer: Though similar to the Security Engineer, in the sense that both will have the goal of protecting sensitive data, a Cryptographer will be in charge of developing and deploying algorithms that decode cryptic messages and coding systems. These professionals will also be the ones checking that your businesses networks, emails, and calls are not illegally accessed or altered by cryptojacking or phishing. Your company needs to hire Cryptographers to guarantee you have the talent required to protect your machines, employees, and even consumers from the physical impact of cybermining.
Information Security Analyst: Even though the responsibilities of an Information Security Analyst are continually expanding as the number of common cyberattacks increases, their duties will center around working with both Cryptographers and Security Engineers to map out and execute, security plans and risk assessments. These professionals are an essential part of any good defense system by staying-up-to-date on new security trends and mitigation methods; while also effectively communicating security procedures and threats to your c-suite and those on the field.
It's essential that your business attracts and retains the cybersecurity professionals needed to defend your assets and also adopts higher-level enterprise security solutions as common cyberattacks continue to impact the entire Tech industry. If your company is looking to hire cybersecurity talent, contact Mondo today. Our exclusive network is filled with high-end Cryptographers, Information Security Analyst, and Security Engineers who can help you protect your business data against these emerging threats.