Consultant Corner: Insights from an In-Demand MarTech Architect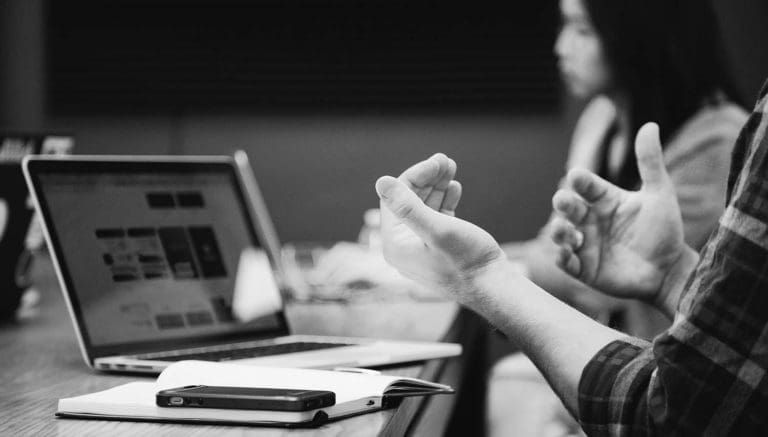 Introducing Consultant Corner, Mondo's new blog series spotlighting one of our most in-demand Creative, Digital Marketing, IT, or Tech consultants each month; nominated by the recruiters who know them best. Learn more about the niche experts you're looking to hire, uncover insider insights on the latest industry trends, and what these consultants look for from potential employers.
Consultant Corner: Spotlight on Lisa's Career in MarTech
This month we sat down with Lisa, one of our most experienced and in-demand Marketing Automation/MarTech consultants. Learn about her experience working with staffing agencies like Mondo, the evolution of MarTech throughout her 11+ year career in the industry, and what makes her an invaluable asset, along with the common pain points she finds in the rapidly exploding yet not fully understood MarTech space.
Fast Facts:
11+ years of experience in MarTech with titles ranging from Implementation Manager, to Solutions Architect, Marketing Ops Specialist, Salesforce/Pardot Consultant, Marketing Strategist and more.*

*Titles differ from business to business and tend to be subjective.
Pro Hiring Tip: Instead of looking for an exact title match when hiring, focus on the consultant's skills!

45 larger holistic, end-to-end strategic projects completed to-date
Top Certifications Include:
PMP
Six Sigma
Salesforce Marketing Cloud Admin; Salesforce.com Admin
Adobe Campaign Manager
SCRUM Master
Microsoft Dynamics
Marketo
Eloqua
Pardot
With over a decade of experience working with the latest and most in-demand Marketing Automation software, Lisa provides her insider perspective on the rapid growth of the MarTech space, the differences between each software, and what the future of platform-specific demand looks like.
What has been your experience with Marketing Automation platforms and the changes you've seen since beginning your career?
"I've been in this space for over 11 years at this point, so I was working with Eloqua when they were pre-IPO. With Marketo, I've been working with them since they were on one-floor in San Mateo. Pardot, I was working with them since they were in Beta. With Salesforce Marketing Cloud, I've been working on since they were Exact Target, which was also before they bought Pardot, so I've been around the block for a while. I've seen the space change, platforms evolve, I've seen all the IPOs and acquisitions, and the dust settle and all that fun stuff too."
When it comes to the differences between projects and platforms Lisa finds they tend to be pretty similar from a very high-level — we're trying to get from point A to point B. "You tend to see the similar pitfalls and rabbit holes you can potentially fall down," Lisa explains. But when it comes to platforms she notes how they are similar, but still different. "It's like apples and oranges. They are all fruit, but they differ in terms of the way they're configured, how they look and feel, and what the client is looking to use it for."
An Insider's Insights on MarTech Trends
Have you seen any recent trends or change in demand for specific platforms?
"I've been seeing for the past year and a half to two years an uptake in Salesforce Marketing Cloud and Pardot work… I don't know of a client that is not running on Salesforce for their CRM at this point."
"The other one I'm seeing a big uptake on is Marketo after the Adobe acquisition because again Adobe, similar to Salesforce, is already integrated with so many clients. I've seen Eloqua work slow down significantly, unfortunately."
Another trend Lisa continues to see is the undervaluing of Marketing Automation skill sets stemming from a continued lack of understanding of what her role and the MarTech space really is. "There's this kind of undervaluing of what the role really is and what [these experts] bring to the table. I've turned down a lot of roles where recruiters or clients come to me with a very low rate. And they will find someone who is Jr. but you'll see the req come up again, and again, and again. If you think about what that means for the customer, in terms of time, overhead, onboarding, all the operational costs, if they had just hired a more Sr. resource from the start, it probably wouldn't have been so painful for them."
She goes on to explain that due to the space still being relatively new while exploding, "A lot of times the clients don't know what it is they need, which is really more common than not. So they have unrealistic expectations from Day 1 that you need to reset so they are more realistic. I think it's the newness and inability to understand the whole picture that causes problems."
Consulting vs. Full-Time Opportunities
What type of projects or employment length do you look for?
"Absolutely depends on the client, a lot of times what I prefer is longer engagements from a contract perspective for several reasons:
I think coming back to the lack of clear understanding, a lot of people think you can do this in 30 days, but you can't. If you want basic, out-of-the-box functionality, it can take anywhere from 60 days, working full-time, to 90 or even 120 days.
If you're talking about kind of larger, more strategic, where it's more we get you stood up, then we talk about your road map, next steps and what your analytics look like and more of an end-to-end solution, at that point you're looking at a 9 to 10-month contract, potentially also at full-time.
In terms of what I'm looking for, obviously stability is a good thing. If there's a good rate, I'm remote, then my 9 to 12-month engagements are going to be my first priorities.
In terms of a contract vs. an FTE, I prefer to start as a contract so that way I get to know the client, the client gets to know me, we decide if we have a good working style, and then if we want to talk about an FTE conversion — great!"*
*Pro Hiring Tip: Hiring Managers aren't the only ones who prefer testing out the waters when it comes to full-time roles. Consultants find value in contract-to-hire roles for many of the same reasons employers do. Try it out for your next urgent need!
What do you love most about choosing which projects to accept and being able to prioritize longer-term engagements?
"For me, it's work-life balance. I work to live; I don't live to work. So I really like the autonomy.
So the ability to schedule my life the way I need is why I work remote and freelance, or consulting, or contract-type opportunities. Even in an FTE role, that's still very much the same kind of culture that I'm looking for."
What Should Employers Offer Consultants?
What do you look for from potential employers during the hiring or screening process?
"Transparency. If you don't know what you don't know, then you don't know what you don't know. Be honest and open about it and understand that it will come back to bite you down the road, so let's plan accordingly and put some mitigation strategies in place.
Then understand from a functional resource, this isn't constant contact. You can go on [an outsourcing website] and get somebody offshore for a cheaper rate to do your emails. That's not what [MarTech] is. You're paying a lot more money for these platforms because there's a reason these platforms are a lot more money.
A lot of clients that I'm finding, especially not understanding the space completely, are looking for just functional — meaning execute, execute, execute, execute. It's very rare, however, that I'm finding clients that look for the strategic, full road map and development and then execution of what that means."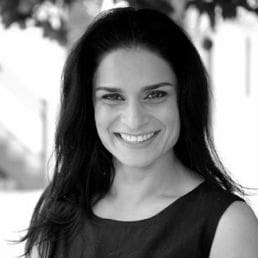 Career Trajectory:
Director of Sales and Marketing
Project Manager
Configuration Specialist/Manager
Solutions Architect and Marketing Ops Manager
Top Software Specializations:
Salesforce
Pardot
Marketo
Eloqua
Adobe Experience Manager
Aprimo
NetSuite
HubSpot
Partnering with Staffing Agencies: A Consultant's Perspective
We've been lucky enough to have partnered with Lisa for almost three years now, but we wanted to hear her take on working with staffing agencies to find roles and projects.
Do you work with staffing agencies regularly?
"I do. What I do in terms of the Marketing Automation/MarTech space is extremely in-demand, so I have a lot of agencies that reach out to me."
What do you look for when partnering with staffing agencies, like Mondo?
"What's really important for me comes down to two things. Number one is the relationships I've built. I have two key contacts at Mondo who I personally text when they have projects coming on, so it's a very great professional/personal relationship hybrid.
And that really brings me to number two, which is trust. Because when projects go sideways, I can have really candid conversations while I'm interviewing and raise red flags, so there's really a great dialogue. And I think there's only one other staffing firm I have that kind of relationship with and that really, really matters."
How would you describe your experience working with Mondo overall?
"It's been great! I come back to again the relationships I've built that have really helped Mondo stand out because I know Brittany [Mondo Recruiter] is in my corner. Even when stuff hits the fan, I know they're always in my corner."
Looking to hire a Marketing Automation Architect, Admin, or Manager? Contact us today to be matched with in-demand, highly qualified MarTech talent like Lisa for a contract, contract-to-hire, or full-time role.