3 Tips to Advance Your Content Marketing Career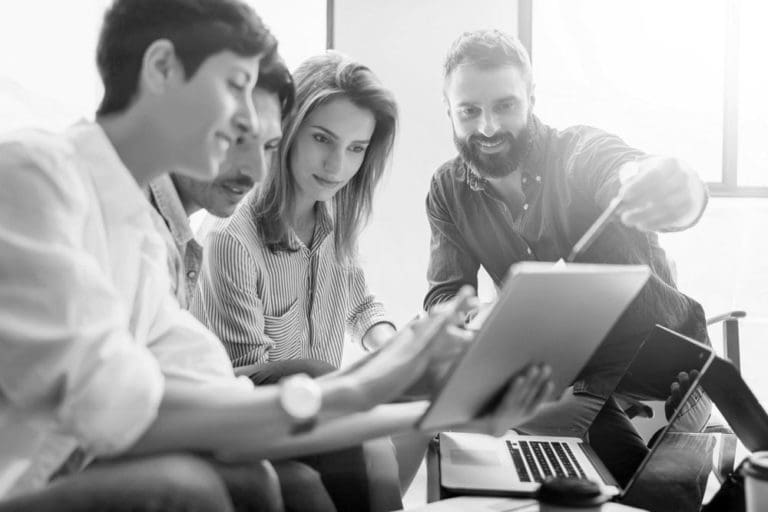 Creating valuable content is about more than writing a 'how to' article or shooting a video. In today's SEO and digitally-driven world, businesses in all industries are looking for professionals who can help develop and generate impactful content to drive impressions, connect with their audience, and improve increasingly valuable search engine rankings. If you're looking to get noticed by forward-thinking companies and to take your content marketing career to the next level, you'll need to learn how.
Creating Content That Matters
Now that millennials make up one-fourth of the U.S. population and are a top marketing demographic, many companies have made it their mission to enhance their social presence and offer honest and compelling content that reflects the diverse range of this consumer base. This is why you'll need to ensure you have the tools and skills to know how to create content that matters.
When looking to elevate your content marketing career understanding the importance of creating meaningful content is key. To start, you must know that your role is not to generate content but to use your content as a tool that will attract leads and drive conversions; companies will want to hire you if you can positively impact their bottom line.
Steps To Elevate Your Content Marketing Career
Once you go beyond the stages of entry-level content marketing, you will need to be more than a great writer to continue to propel your career forward. Here are three practical tips that will help you enhance the tools you have and elevate your content marketing career:
Market Yourself: Understanding how to craft compelling content is only half the battle. If you're looking to advance your content marketing career, you must know how to market yourself. Take the time to research the companies you want to work for and learn how your skill sets match with their needs, and sell them on that. Use social media to your advantage, showcase your talents and connect with businesses, as well as their consumers. Looking to freelance? Learning how to market yourself can help strengthen new and pre-existing connections.
Become a Tech Expert: Insights and results drive effective content marketing strategies. To enhance your career you'll need to make sure you expand your toolbox. Make sure you are familiar with content management systems (CMS) and digital asset management systems (DAMs). You'll need to ensure you understand and develop your tech skills; businesses will want to onboard those who can showcase their knowledge of SEO and Google Analytics (or similar analytics platforms). You'll need to become an expert when it comes to tools like Google Analytics to provide actionable insights of how to improve search engine rankings and target key search queries of your target audience through content marketing.
Learn to Strategize: According to a Managing Digital Marketing report the number of companies without a clear digital marketing strategy has decreased by almost 35 percent; if you do not know how to view content strategically, companies will not see you as an asset. Thinking strategically will give the content you produce direction and help enhance the message you're looking to convey. Learning how to strategize and prepare for the planning, creating, promoting and leveraging stages of your content. Many companies are now looking for Content Strategists, and in-demand role that encompasses this skill set and oversees the planning, development, and management of content marketing strategies.
To advance your content marketing career you need to elevate your writing skills, along with your marketing and communication skills. If you're ready to market yourself, become more technical, and implement data-driven content marketing strategies, contact Mondo today. Our dedicated recruiters can help you find the role that takes your career to the next level.