Corporate Social Responsibility and Retention: The Missing Link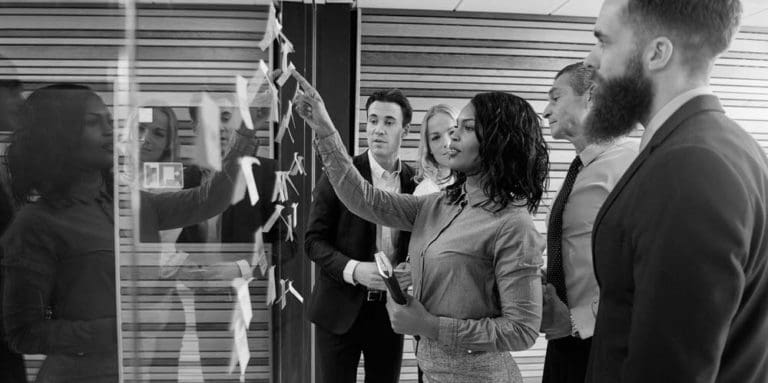 Today, more and more consumers are concerned with the ethics of the businesses they choose to support. And they aren't the only ones; 73 percent of employees from an Edelman Trust Barometer survey reported they expect the companies they work for to help improve the economic and social conditions in the communities they call home. Now is the time to strengthen your company's corporate social responsibility and retention to stay successful this year and hold onto the talent you fought hard to secure.
Why Make The Change?
Millennials are set to become the largest generational group in the workforce and are more driven than past generations when it comes to taking a stand on the ethical practices of the corporations they support and are employed by. 26 percent of millennials reported a company's core values directly influence their purchasing decisions. Since millennials will soon make up the majority of your workforce, along with becoming the majority of the consumers buying your services and products, implementing an expansive CSR policy is no longer optional.
But does corporate social responsibility really attract and retain talent? In short: Yes. A recent report uncovered 35 percent of employees would take a pay cut to work for an employer who's committed to prioritizing their CSR. The same report highlighted how 58 percent of employees would take a pay cut to work for an organization with values that align with their own.
The proof is in a study conducted by research and consulting firm, IO Sustainability, with results showing companies not fully investing in CSR or integrating it into their core business goals could only earn a slight reputation increase. Yet, those taking strides to incorporate and enhance their corporate social responsibility were able to increase their sales by 20 percent and their company shares went up almost 6 percent. Expansive CSR policies not only drive profits but can also lead to increased audience growth and improved employee retention rates.Steps to Improve Your CSR
Now is the time to enhance your company's corporate social responsibility to will help boost your brand's reputation and show current talent you're committed to doing the right thing and aligning with their values. Here are a few practical strategies that can help elevate your corporate social responsibility and retention rates:
Don't Be Afraid to Take a Stance
Your company will need to get involved with the social issues that mean the most to both your consumers and employees. Getting involved and taking a stance on these issues will show both demographics that you aren't afraid to lose customers who don't align with your core values, and that getting involved isn't just a PR stunt. Computer giant, Dell is now directly involved with environmental management by committing to using only eco-friendly shipping materials. Taking a stance can be as easy as making a commitment to sustainability and holding yourself accountable.
Hire a Chief Diversity Officer
If you're looking to improve your corporate social responsibility and retention rates, you'llwant to hire a Chief Diversity Officer (CDO). Many Tech giants like Google, Snapchat, and Uber, are viewing corporate social responsibility and retention as more than PR-friendly initiatives but as tools that will lead to higher revenue, which is why they all currently employ aCDO. Your CDO will be tasked with establishing a safe and harassment-free work environment for all employees. Creating this safe space will promote professional and personal growth, skill development, and a sense of unity, while also prioritizing initiatives like your CSR policies and campaigns.
Give Back
Improving your business's corporate social responsibility and retention won't be an easy task, but it doesn't have to be a daunting one either. Giving back to your company's community can help you get involved, show you care, and help create a better world for your employees and consumers. Famous shoe brand Toms has donated over 60 million pairs of shoes through giving back. Their efforts to give back to communities proves that a good CSR takes a stand on salient issues, pushes for broad impact, and will help you increase audience reach and brand appeal.
To succeed in today's world, attract the best talent available, and gain a competitive advantage, you'll need to understand the link between your corporate social responsibility policy and retention rates. Prioritize improving your business's corporate social responsibility today or recognize that you will lose out on in-demand, value-driven professionals to your competitors.