Cryptojacking and the Future of Privacy in Tech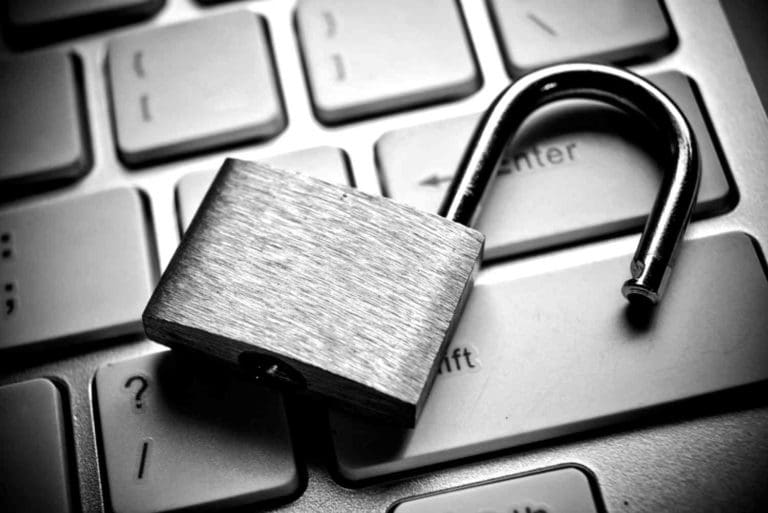 By now, everyone in the tech community has heard of cryptocurrency, the new, digitized form of money that isn't regulated, restricted or insured by standard banking systems. Though, with every great new tech innovation comes the possibility of a cyber threat for all involved. Cryptojacking, a new practice that finds hackers hijacking computers to mine and generate digital coins AKA cryptocurrencies, is the latest cyber threat that has arisen since the Bitcoin craze started.
What Exactly is Cryptojacking?
Cryptojacking refers to the secret use of someone's computer, smartphone or internet of things (IoT) device and using it as a vessel to mine cryptocurrency. The entire process can occur within a few minutes, helping the hackers go unnoticed.
Wondering why you should care? Well, earlier this week automotive powerhouse Tesla revealed hackers had infiltrated its cloud system to mine cryptocurrency. The Los Angeles Times also discovered cryptojacking on their online platform, announcing that cryptojackers placed a secret code on an interactive module on their homepage which led to hackers utilizing visitors CPUs to mine, specifically, the Monero cryptocurrency.
Hackers are even branching out, finding new victims outside of the tech realm to hijack. An Infrastructure security firm, aptly named RadiFlow, uncovered cryptojacking in the operational technology network of a European water utility company.
The Aftermath of Cryptojacking
The mining of cryptocurrency, at first, may seem like a simple hack. However, security experts say businesses should view cryptojackers as tech parasites. Because in this situation, hackers are precisely like parasites. They aren't looking to damage their host computer; however, the results from several hijacked sites have already provided a few examples of just how destructive cryptojacking can be. Some mining malware has even caused physical damage to infected devices, like smartphones.
Kaspersky Lab, an antivirus provider, conducted a study focusing on a mining tool located in third-party Android apps. Kaspersky researchers discovered that after two days of mining via malware-carrying apps, the device's battery began to expand deforming the physical structure of the phone.
Though this may seem like a hack purely for financial gains, there is evidence that some cryptojackers may have ulterior motives that would lead to more damage than just a smartphone battery, possibly targeting a business's consumer data and other sensitive information.
For instance, Jérôme Segura, a lead malware intelligence analyst at network defense firm, Malwarebyte, reports that he's seen this technique before where hackers used cryptojacking as a decoy while simultaneously deploying a more dangerous cyberattack that damages a systems infrastructure and privacy.Strategies You Can Implement
Although much of the research conducted so far has only shown mobile devices negatively affected by mining, businesses must remember that we are still in the beginning stages. Hackers are currently creating more sophisticated and damaging mining methods as the cryptocurrency hype continues.
If your company avoided last year's wave of KRACK attacks, it's time to secure your business once again by planning and avoiding cryptojacking. Here are a few strategies that can be helpful in protecting your company's privacy, devices and network from cryptojacking:
Awareness. An easy answer is to keep your employees up-to-date on cryptocurrency and cryptojacking. Since hackers must mine through your computer, a tell-tale sign is strain on your hardware and processing speeds. Once employees are aware of this, they can look out for the signs and help catch the cryptojacking before it's too late.
Ad-blockers. Now that cryptojacking is becoming just as popular as cryptocurrency itself, many web browsers are aiming to aid users in the fight against it. Depending on your choice of internet browser it may come preinstalled, like Opera Mini, which comes with a built-in Adblock, or more popular choices, like Google Chrome or Mozilla Firefox which have Adblock extensions, since many hackers will place cryptojacking malware in the form of pop-up ads.
Hire Cybersecurity Talent. Though awareness and ad-blockers can be great strategies to prepare and protect from a mining hack, hiring specialized cybersecurity talent with the experience and knowledge to combat these kinds of cyber attacks is the most secure solution when it comes to preparing your company for a possible cryptojacking hack.
Cybersecurity roles like the Security Engineer, Security Administrator, or Cryptographer function as your company's frontline defense. These experts share the responsibility of administering all security solutions, safeguarding security systems and networks, while also creating and decoding cryptograms to protect valuable company information.
Although cryptojacking is one of the newer forms of cyberattacks, forward-thinking businesses are starting to invest in the protection against cryptojacking and other emerging forms of cyberattacks.
Cryptojacking has infiltrated corporations like Tesla and The LA Times, proving now is the time to rethink the way businesses protect their digital assets and information. Is your company prepared to withstand a cryptojacking attack? If your answer is no, contact Mondo today. We have the specialized tech professionals with the skills needed to maintain your company's cybersecurity.