6 Cybersecurity Training Tips for Your Employees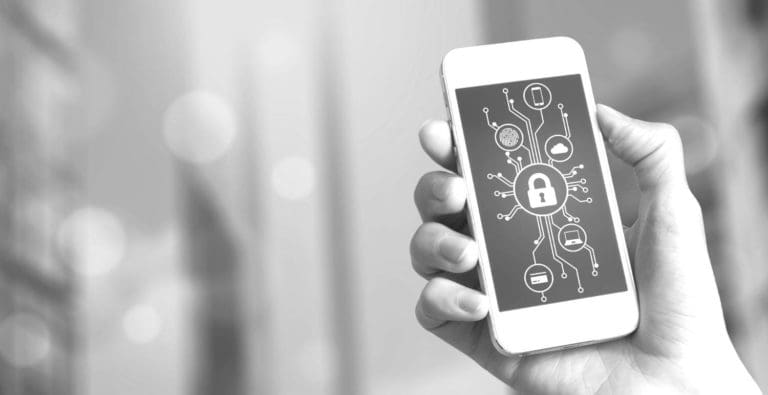 Each year, Nov. 30 marks Computer Security Day. The holiday was created to raise awareness about the importance of securing personal and professional devices, data, networks, and personal information or accounts. To help drive awareness for this year's Computer Security Day, here are our top cybersecurity training tips for your employees to ensure the devices and data at your company remain hacker-proof. After all, your employees are your first defense against cyberattacks and can be unintentionally responsible for a future cybersecurity breach if not properly trained.
Top Cybersecurity Training Tips For Your Employees:
Develop a Security Culture
It's crucial to develop a security culture to remain protected against evolving cybersecurity threats. If your employees don't know how to spot a potential phishing attempt or understand the need for enhanced password protection, then it's more likely your business will become the latest victim of costly cyberattacks that have now become routine headlines.
This is the most crucial element to protecting your most valuable resource: your company data. Initiate a revamp that prioritizes cybersecurity to your company culture by having your IT team create department-specific cybersecurity trainings for the rest of the company. Training should cover cybersecurity tips like how to spot a potential cybersecurity attack and map out clear directions on how to report suspected security threats. It should also cover the reasoning behind why certain devices are unauthorized to handle company information. If employees understand the why, they'll be more apt to follow these tips and become a more successful defense against future hackers.
Additionally, maintain this security culture by providing quarterly or annual trainings with updated information on what steps employees should be taking to secure their devices, accounts, and personal information. Consider sending a monthly newsletter with information on recent high-profile hacks and newly developed threats to keep cybersecurity top of mind for your employees.
Restrict Access Where Possible & Create Password Policy
Two of the top cybersecurity training tips to implement at your business are to create a password policy for all employees to follow and restrict access as much as possible to sensitive data, devices, or software. When it comes to creating a password policy, avoid putting all responsibility for password changes on your IT department. Yes, cybersecurity experts should be the only ones updating and knowing passwords to your network and software technologies and these should be the only employees set up as Admins to minimize access to sensitive information and the risk of a hack.
However, all employees should adhere to an established password policy as a part of your employee guidelines. An effective company-wide password policy should require employees across every department to update passwords to email and any other accounts where sensitive information is shared or store on a monthly or quarterly basis. Additionally, for higher-ranking employees, this should also apply to their social media accounts given the recent emergence of social cyberattacks, and the difficulty users often have with identifying them.
Stay Current on Emerging Cybersecurity Threats
Investing in your cybersecurity and IT teams is crucial to staying ahead of ever-evolving cybersecurity threats. Ensure they are receiving adequate training on the latest updates and instances of cyberattacks to guarantee they are able to identify and protect against these changing hacker tactics.
Cyberattacks and hacking strategies are constantly changing. To protect your computers, networks, technologies, and employees from these emerging threats effectively your Tech experts need to know what to look for and be equipped with the tools and expertise to stop them.
Patch, Patch, & Patch Some More
Patch management is another one of the crucial cybersecurity training tips needed to protect your business from data security threats. As recent cyberattacks like WannaCry have shown, hackers can easily infiltrate devices that lack newly released patches to vulnerabilities found in software like Windows or other sources. Prevent the threat of cyberattacks like WannaCry targeting your business by setting all employee devices to automatically update whenever software udpates are released to ensure no patches are missed.
You should also assign professionals in your IT department to monitor the latest vulnerabilities identified in the devices, software, WiFi networks, or online services your employees use in order to send out information on how to patch vulnerabilities as soon as they are identified internally or discovered externally by the provider.
Hire High-End Cybersecurity Talent
While these cybersecurity training tips will dramatically reduce the likelihood of your business becoming the victim of a cyberattack, the best solution to protecting your most valuable information is to hire high-end cybersecurity professionals.
Having a robust IT team with skilled, experienced cybersecurity professionals is your company's best defense against growing cybersecurity threats. Here are the experts we recommend onboarding to keep your devices, networks, and data secure:
Cybersecurity Engineers. These Engineers build your cybersecurity system. Typically working under a Security Architect or Cybersecurity Manager, they work to identify and develop the most effective solutions based on your cybersecurity needs.
Security Architects. This is typically a senior position that involves leading an IT team along with designing, building, and overseeing complex network and computer security at a high level. This is commonly a role large enterprise businesses prioritize hiring for.
Incident Security Responders. These pros deal with post-hack damage. They know how to investigate cybersecurity hacks effectively and identify the weak points where hackers were able to breach the system to prevent future attacks exploiting the same vulnerability.
If full-time hires don't align with your current budget, consider hiring short-term cybersecurity consultants to identify and implement more effective cybersecurity initiatives for your business.
In honor of Computer Security Day today, take the time to reevaluate your company's current cybersecurity policies and identify areas where you can enhance security. Implementing these cybersecurity training tips will help protect the most valuable assets at your company and reduce the likelihood of having one of your employees unintentionally fall victim to a cyberattack.
If you lack the cybersecurity experts you need to protect your business from emerging cyberthreats, contact Mondo today. We'll connect you with the specialized cybersecurity talent you need now.