The Death of Twitter?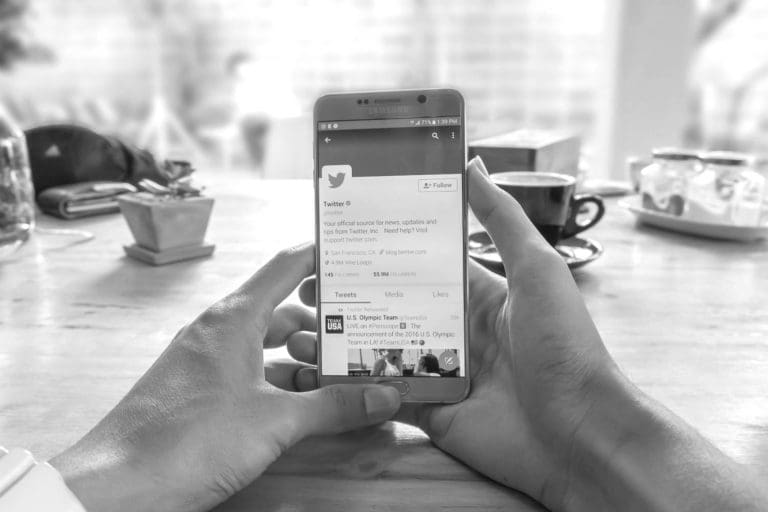 A quick Google search for the phrase, "death of twitter," brings up over 200 million hits with varying doomsday title descriptions about the popular social media platform's inevitable death dating back years. Yet, Twitter is still alive and well (ok, so maybe "well" is a reach). Sure, the platform has its issues, but are we really witnessing the slow death of one of the original social media platforms? From a Digital Marketing standpoint, sort of.
Is This The Death of Twitter?
Before you make a decision to scrap your social marketing strategy based on the predicted death of Twitter, it's important to get the facts.
In truth, Twitter is struggling, but not in the ways you might expect. While there are core issues with the product Twitter produces that drive away users, like the rampant spam and harassment on the platform, the formation of bot accounts, and the confusing, cluttered UX, the platform still managed to pull in 328 million active users globally according to their second quarter results in 2017. The problem with that number? They reported 328 million monthly active users in Q1 as well. What's worse for stateside Digital Marketers is that the platform's monthly user base in the US actually declined by 2 million users in their most recent quarter.
Rumors and articles citing the inevitable death of twitter reached a fever-pitch in late 2016 when it was reported that Disney, Salesforce, and Google were all looking into bidding on the company before all three companies pulled out largely due to the negative reputation the platform has developed over widespread harassment on the network. Once that fell through, Twitter pulled in new execs, added new features, went live with Periscope, and made reporting harassment a bit easier in an attempt to boost its falling stocks, entice and reassure investors, and grow its monthly active user base. None of which were able to end the death of Twitter rumors or resolve these systemic issues, although Periscope's growth has been noteworthy.
While it might not be dead or dying just yet, given the controversy surrounding Twitter and its stagnation of monthly active user growth, is it time Digital Marketers stop investing in paid marketing on the platform? For the most part, yes.
Where to Focus Your Paid Social Strategies
In recent years, any fully-realized paid social media marketing strategy for a business included all of the top platforms: Twitter, Facebook, Instagram, LinkedIn, and Snapchat. Today, teams must focus their paid social marketing strategies on the platforms that align best with their sales pipeline and drive ROI, traffic, and lead generation. For most businesses, that means ditching paid strategies on Twitter altogether.
In today's data-driven marketplace, key Digital Marketing strategies must be based on data. A quick look at the traffic and lead generation from your Twitter efforts will most likely give you the answer you're looking for: Paid marketing on the platform is no longer profitable for your business. Sure, engaging with customers in real-time is key and that's what Twitter does best, but the real-time component is also the biggest hurdle you face when it comes to reaching your target demographic.
You've likely noticed minimal engagement with your posts on Twitter, including your paid, targeted tweets and ads. That's because the real-time updates mean that nearly 360,000 tweets are sent every minute, meaning your tweets are likely buried or ignored even if you pay to boost or advertise them to a targeted demographic. No matter how robust your paid Twitter strategy or how much you invest in it, it's likely it will never be as profitable as paid strategies are on platforms like Facebook, which highlights another core issue in viewing Twitter as a Digital Marketer's dream platform. Twitter's not Facebook. At its core, Twitter simply is a forum for clipped content, conversation, information, and ideas which make it most valuable to companies looking to be vocal on trending, and often divisive issues.
While you can always try to jump on a trending hashtag or get in on the discussion of a trending topic unveiled in real-time, the sales generated for your company by this strategy will likely be minimal. The types of business that profit most from their Twitter marketing strategies are major corporate brands like Wendy's looking to go viral and be vocal or those that tap celebrities to share their products. For most companies, especially B2B companies, paid marketing on Twitter and extensive investments in maintaining an active account should now be looked at as dead-ends for Digital Marketing. Sure, your company needs a verified Twitter account to interact and respond with users occasionally, but that doesn't mean you need to send out five tweets a day.
Instead, B2B companies, as well as most B2C companies, should focus their paid social marketing investments on platforms that align best with their sales pipelines like Facebook and Instagram — AKA the platforms that provide the highest ROI, traffic, and lead generation potential for businesses across a variety of industries. Stop having your social media department stress over counting characters and instead have them dig into your social analytics to identify the platforms and strategies that drive the most traffic and lead generation and increase ROI.
A strong social media presence across all social platforms was once considered the key to social marketing success, but the evolution of Twitter and its growing list of issues dictate it's time Marketers get smart about which paid social marketing strategies are worth their time and money. While the death of Twitter may never happen entirely, the time has come to put your paid Twitter marketing strategies to rest if they aren't providing you the results your business needs.
If you lack the specialized social media marketing talent you need to reevaluate your company's social strategies, contact Mondo today. We have the skilled, social media professionals you need to drive traffic, lead generation, and sales.