3 Tips On Working with Digital Marketing Recruiters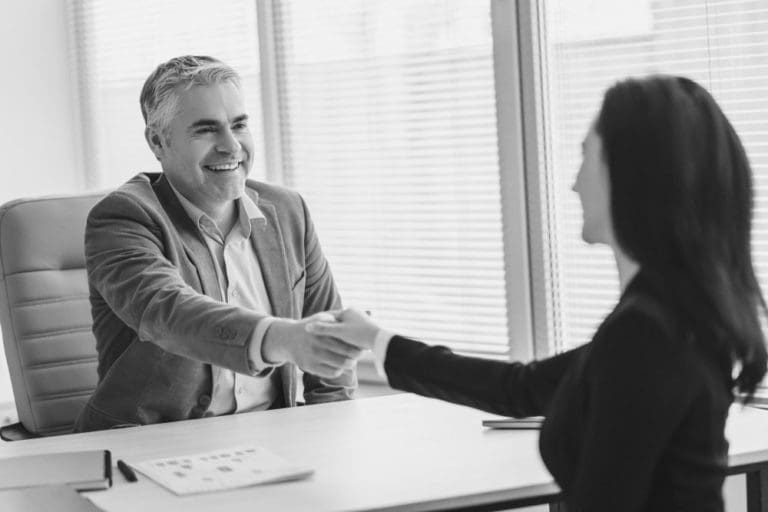 In today's candidate-driven world, it's more difficult for businesses to find the in-demand professionals needed to succeed. If you've realized you need help netting digital marketing professionals, you've probably considered working with recruiters. Learn how these three tips can help enhance your partnership when working with digital marketing recruiters to receive the experienced talent you're looking for.
The Impact of Digital Marketing Recruiters
Although digital marketing continues to evolve, there's an undeniable and very noticeable talent shortage, with industry experts reporting that more than 70 percent of digital marketing employers reported having a hard time recruiting qualified talent. In other words, your competitors will actively be looking to net the same in-demand professionals, which is why partnering with digital marketing recruiters can give you a competitive advantage.
Instead of wasting valuable time attempting to recruit talent before your competition does, leave it to the experts like Mondo. Our dedicated digital marketing recruiters can solve your hiring gaps as urgently as needed. With an average placement rate of 3 to 5 days for contract roles and 7 to 10 days for full-time positions, we provide rapid turnaround and match you with the in-demand professionals to help enhance and elevate your marketing campaigns.
Along with saving you valuable time and resources and providing access to exclusive talent,, another benefit to partnering with digital marketing recruiters is gaining access to  both active and passive candidates. Why would your business want to onboard passive marketing talent? Experts have revealed that these professionals are 120 percent more likely to have a stronger impact on your business's productivity and culture than someone actively looking for a new role — AKA on the job market for longer.
Effective Tips For Your Hiring Team
Now that you have a better understanding of the impact a partnership with digital marketing recruiters can have on your hiring process, here are a few practical tips that can help you get the most out of this relationship:
Communicate All Needs. The first thing you and your team have to remember when working with digital marketing recruiters is that you are the client. Which means you have to be the one to communicate all of your hiring needs. These recruiters are working for you and have a vested interest in effectively solving your needs as soon as possible. A great tip is to identify your hiring needs before starting this partnership, this way, you can be fully transparent on the initial call, and both parties are likely to walk away happy with the collaboration and its results.
Collaborate. Though you are the client, collaboration is key. Yes, the recruiters are working for you, but both the digital marketing recruiters and your hiring team have to come together to make sure all steps of the process are followed Going into this relationship understanding collaboration is a two-way street will set you up for improved results in terms of the candidates you are paired with. Recruiters are there to help find talent, you're there to listen to their expert advice, and together, you will secure the marketing talent you're looking for.
Effective Listening. Communicating all of your needs clearly, and being willing to collaborate will enhance your company's partnership with digital marketing recruiters. Another way to strengthen this relationship is to go into it with an open mind and open ears. Your company went to these recruiters because they are the experts. Use this as an opportunity to listen and gain a better understanding of the hiring process for your specific niche need or industry, especially when it comes to market trends, competitive salary ranges, and the right skill set fit. To make the most of this partnership, it's crucial to allow the hiring experts to educate you on best practices and solutions to provide you with the best talent for your specific needs.
These tips will ensure you know not only how to work with digital marketing recruiters but how to establish and build lasting relationships with these professionals for future hiring needs. If your company is looking for marketing talent but haven't found the right recruiters, contact Mondo today. Our creative and digital marketing recruiters will match you with vetted, in-demand talent with the experience and knowledge to enhance your digital marketing campaigns and drive improved results.