How to Elevate Your Company's Digital Transformation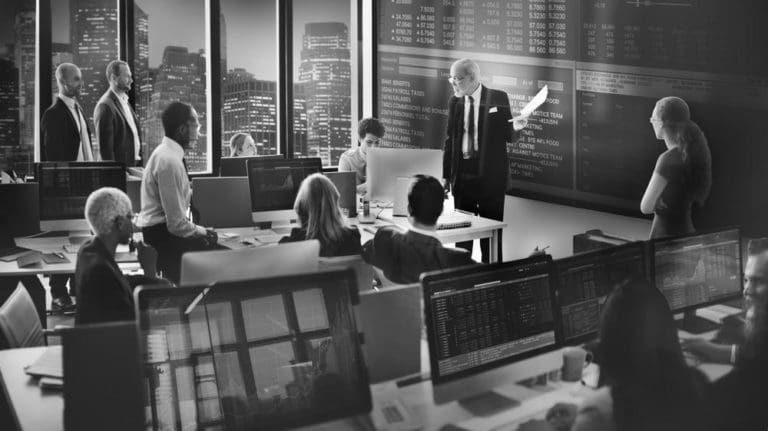 Of course, you don't need to be told that technology is rapidly reshaping businesses across every industry, but does your company have the right tools to successfully use these tech advancements to enhance your processes and solutions? Now is the time to rethink your strategies to ensure that your business can elevate your digital transformation and remain competitive for the future.
Digital Transformation: What's That?
Uncovering new ways to incorporate and apply emerging technologies and the latest digital practices to enhance enterprise operations effectively and streamline day-to-day processes; this is the digital transformation your Tech company is seeking. You'll know when your company has completed its digital transformation when there is a noticeable shift in thinking and investments that prioritize technology and innovation.
Many companies like yours make the mistake of thinking that a digital transformation only involves emerging Tech, when a true digital transformation includes changing non-Tech processes as well as a company's culture. In fact, according to a survey conducted by IDG, 72 percent of the participating executives listed improving customer experiences and enhancing operational processes as two main goals of their planned digital transformation.
Steps Your Company Can Take
62 percent of the executives surveyed in a recent study by IT analyst Gartner said their companies have invested in a transformation program to digitize their business. Here we uncover a few strategies your company can implement to elevate your own digital transformation and stay ahead of your competition:
Invest In Data Scientists: It's crucial that your business learn how to successfully invest in Data Scientists because these are the experts you'll need to help determine which emerging Tech is worth your company's investment. The analytical knowledge these professionals possess will help your business better understand your customer behavior, which in turn will help your company increase monetization of your offered services, mobile apps, and overall revenue.
Educate Your Teams: No matter the scale of your company, you'll need to educate your teams on not only the importance of elevating your digital transformation but on their role of the process. To successfully digitize your organizations' processes will require employee buy-in. Before your company even starts the process, be sure to communicate the business needs and actively ask them to give feedback on their current task that can be streamlined by the digital transformation. You must educate your employees, so they understand how this process will simplify the overall operations of the company and some of their day-to-day tasks; opening up more room for them to enhance their own efficiency and drive innovation.
Check Your Tech: As you're developing your company's elevated digital transformation strategy, you'll want to take inventory of all of your business's current technology. Evaluating the effectiveness of the tech you've already integrated will help you better understand what's missing, and what tools or systems can be reduced to streamline their functions digitally. Too many Tech resources can overload your employees, whereas too little can complicate their daily task; your business needs to take stock of the technologies you have to uncover the right emerging technologies and solution to incorporate to enhance your employees' understanding and improve the overall experience behind your services and products.
Following these strategies can ensure that your company undergoes an elevated digital transformation; meaning your business will maximize its chances to streamline the work of your employees and create an enhanced consumer experience that expands your audience base and bottom line. If your company is looking for the Tech professionals that can help elevate your digital transformation, contact Mondo today. The Data Scientists and Cloud Developers in our exclusive network have the knowledge needed to elevate your digital transformation and produce the results your business is looking for.