The Digitalized Industrial Revolution: What It Means For Your Business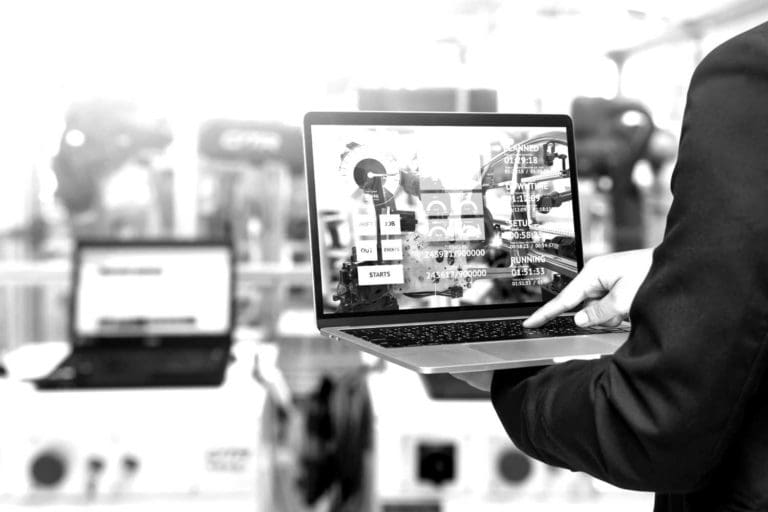 The fourth industrial revolution is here, and it's digitalized. This new era is an aftereffect of the merger of physical and digital technologies like IoT devices, artificial intelligence (AI) and analytics we see in Tech today. This new digitalized industrial revolution will introduce advanced technologies to your Tech business altering the everyday operations of your company. Understanding this revolution is essential in learning not only what challenges will arise from these waves of new Tech advancements but also the opportunities to increase efficiency, security and productivity. Uncover what this digitalized era means for your Tech business.
Understanding The Digitalized Industrial Revolution
The digitalized industrial revolution, also referred to as Industry 4.0, is the fourth significant industrial era, identified by its fusion of physical, digital, and biological technologies. Industry 4.0 builds off of the digital revolution, further integrating emerging technologies like autonomous vehicles, facial recognition systems, and both augmented and virtual reality software into global societies and the human experience.
One of the most promising aspects of the digitalized industrial revolution is the data convergence your Tech company will be able to participate in. This convergence will help you to understand your company's infrastructure better, providing insight into all systems' overall health, longevity, and its control processes.
According to a recent report on the digitalized industrial revolution by Forbes looking for further knowledge of what we can expect from this new age of technology, 87 percent of the executives surveyed said they felt Industry 4.0 will bring more equality and industry stability.
In a recent interview, Zvika Krieger, previously the U.S Department of State representative of Silicon Valley, elaborated on Industry 4.0. Krieger stated the changing landscape will require Tech CEOs to reevaluate their responsibility to answering moral and ethical questions concerning emerging technologies while remembering the significant impact their businesses have on the daily lives of consumers. Much like the Facebook Cambridge-Analytica incident, where the firm obtained and abused data from about 87 million users, in a ploy to sway the presidential election through targeted ads.
Krieger emphasizes that this isn't just about corporate social responsibility but core business interest, due to Industry 4.0's influence over the speed of production, big data storage and new security systems, all of which will heavily impact your company's revenue and productivity.
Your Tech business can experience quite a few benefits by taking advantage of this new phase. One huge benefit is reduced production cost. Since automation requires fewer humans and fewer materials, Industry 4.0 can help save your company money and time. Another advantage of Industry 4.0 is better workplaces, which may surprise those expecting to see a decrease in human roles. Instead, the addition of new technologies such as Amazon's Alexa or other voice-driven AI assistants can assist in crafting efficient workstations and productive collaborations by taking on smaller administrative and management task, which in turn help ease workloads and operational functionalities, creating a safe work climate.
In-Demand Roles of The Digitalized Industrial Revolution
Of course, traditional Tech jobs will crossover into Industry 4.0. However, as many in the industry have already predicted, there will be a shift in the in-demand positions. Here are a few in-demand roles you'll need to hire for to remain competitive throughout the digitalized industrial revolution:
Information Security Analysts. These Tech specialists prevent and detect threats to your company's infrastructure. The Information Security Analyst role is crucial in Industry 4.0 because with more IoT devices connected to your network there will be more opportunities for hackers to infiltrate, view confidential data and do irreversible damage. Information Security Analysts provide both offensive and defensive strategies to keep your business safe.
Software Developers. Playing a key role in the design, development, and maintenance of your Tech company's software systems, these professionals test internal systems to ensure your solutions and services appeal to consumers helping you increase your audience reach. Software Developers in collaboration with Information Security Analysts can build a secure layer of protection for both your business's digital and physical presences.
Data Scientists. Crafting and enhancing system algorithms are the primary responsibility of a Data Scientist. These employees see that AI and IoT technologies are programmed with the right data needed to interact with consumers appropriately. Data Scientists guarantee that your AI technology is as free from human influences as possible, which can help avoid the consequences of AI biases like loss of consumer appeal, or a decrease in profitability and innovations.
The digitalized industrial revolution is here, and it's up to C-level execs to see that their Tech companies make the most of these enhanced technologies. Hiring in-demand roles, like an Information Security Analyst or a Data Scientist, can help your Tech business succeed in the digitalized industrial revolution.
If you are looking for tech professionals who can help your business best implement emerging 4.0 technologies like, AR, VR, or machine learning, contact Mondo today. With our exclusive network of both active and passive candidates, we'll match you with the niche talent who can help your Tech company thrive during this digitalized industrial revolution.