Diversity In Tech: How To Curate An Inclusive Team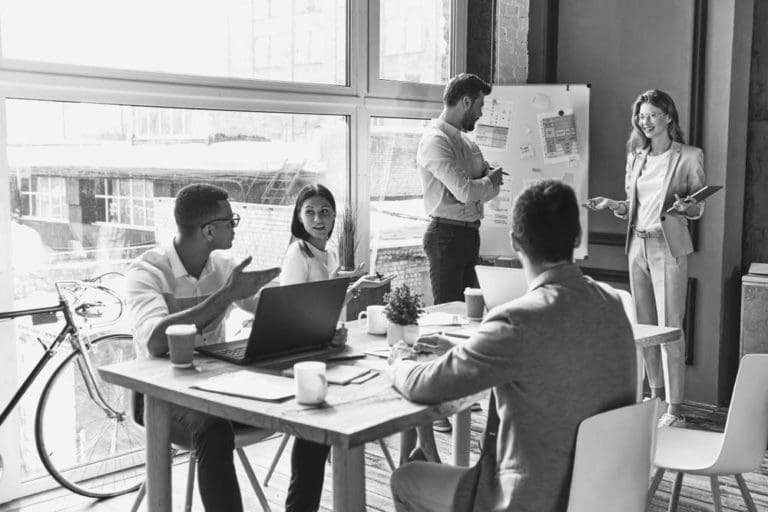 According to a recent Deloitte study, inclusive tech companies produced 1.4x more revenue and were 1.7x more likely to be innovative leaders of the industry, than their competitors. Yet, as Mondo's President Stephanie Wernick Barker points out, only 26 percent of Tech & IT positions are held by women. If you would like to ensure the success of your company going into 2020 and beyond, you can no longer avoid diversifying your workforce. Now is the time to uncover how to attract, hire, and retain more diverse talent.Why We Need Tech Talent Diversity
Looking to increase your innovations, revenue, and even your EBITA margin? Then you should be focused on diversity in tech teams at your business. According to a Harvard Business Review study, businesses with a diverse workforce increased their revenue by 19 percent and hit 9 percent higher on their EBITA margins.
These findings are only emphasized by the results of a McKinsey survey, which revealed that companies with ethnically diverse executive teams were 33 percent more profitable. The simple truth is your business will underperform and won't be able to keep up with competitors if you fail to curate an inclusive team.
How To Achieve Diversity In Tech
Now that it's more clear how much diversity can impact your bottom line, your company will need to develop or adopt new strategies to help attract and retain the professionals you need to onboard. Here are a few strategies you can implement, many of which we use here at Mondo, to ensure you're achieving more diversity in tech:
Involve The C Suite
If your company is looking to attract a more diverse pool of professionals, change will need to start from the top. Your current employees must know that the C-suite is not only completely bought on this idea but that they are willing to invest and support both women and employees of color. Once it's clear your executive leadership team is prioritizing diversity and inclusion, you'll begin to see these thoughts trickle down into the field when hiring.
Employee Buy-in
Diversity and inclusion should be a responsibility that falls on everyone's shoulders. Women banding with women and the same for other minorities will only create unintended exclusion. Just like how you will need buy-in from your c-suite, you will need employee buy-in; this way, they're more receptive to diversity initiatives, respectful workplace training, and other efforts put in place to diversify your workforce. Your employees will need to be bought-in in order to create the work culture needed to attract and retain a diverse talent pool.
Address All Biases
Freada Kapor Klein, a partner at venture capital firm Kapor Capital, weighed in on tech's diversity problem and went on to say that even Tech giants like Apple, Facebook, and Google continue to fail at diversity because they fail to address their biases. To truly make the change needed to attract a diverse group of professionals, you will need to address, discuss, and unlearn the biases in your hiring practices, work culture, and overall enterprise goals. Klein ends by saying companies must dismantle their biases and understand that their efforts won't yield results overnight.
Onboard A CDO
What's a Chief Diversity Officer (CDO)? These are the execs responsible for removing biases and garnering employee buy-in. Hiring a CDO will help you cultivate an inclusive team of in-demand talent but will also help retain these professionals by ensuring they feel respected, supported, and, most of all, heard. Your underrepresented employees won't look for new opportunities if they feel you respect them and provide them with opportunities for personal and professional growth based on skill. Believe us when we say investing in this role is making an investment towards your business's diversity.
Diversifying your staff will produce an inclusive culture that inspires and encourages employees to do their best work each day without the threat of discrimination or harassment. If your company is ready to make the changes needed to help increase the diversity in tech but aren't sure you have the time or resources, contact Mondo today. Our experienced recruiters are connected to a diverse pool of tech, IT, and digital marketing professionals who can help ensure the future success of your business.