From the Top Down: How to Become an Effective IT Leader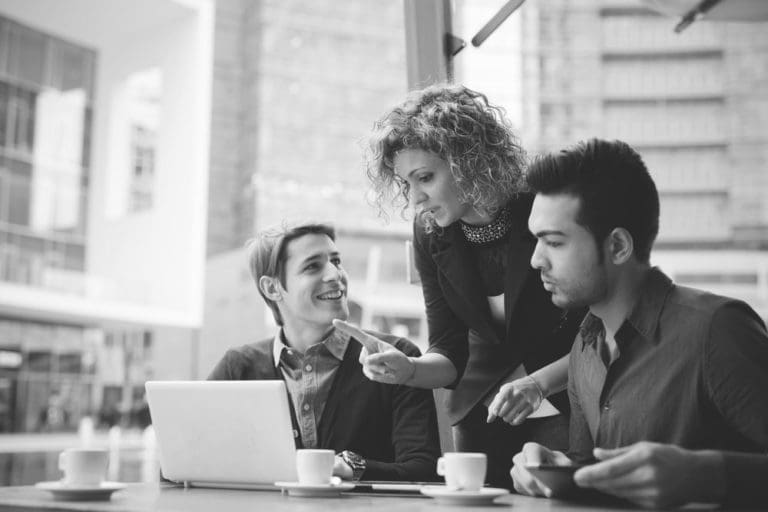 There's no doubt that running an IT company is serious business. From ensuring that products and services are sold and delivered to finding new ways to increase revenue, being an IT leader is challenging. However, becoming an effective IT leader can be an even harder task, especially when you consider the results from a study conducted by the University of Tennessee which revealed 67 percent of the IT professionals surveyed were introverted. Your leaders need to communicate well with their IT teams. Yet if your talent in general, is introverted, communication can be difficult. Now is the time to discover the importance of finding new strategies to open the dialogue and become an effective IT leader.
The Importance of Effective Leadership
Only 5 percent of businesses have implemented leadership development opportunities, while 63 percent of millennial professionals unveiled they feel the companies they work for have a lack of leadership development, according to a report by the Brandon Hall Research Group. It's clear that the largest working demographic is looking for companies like yours to not only provide effective IT leaders, but resources to help them become the leaders of tomorrow.
Effective leadership helps inspire and motivate your IT teams to be more innovative, increases their productivity, and even enhance collaborations. While on the other hand, uninspiring leaders destroy engagement and increase the turnover of their direct reports, while also doing even more damage to themselves by being rated negatively as leaders, with no real chance of being promoted, according to Forbes. Not only does your team need you to become an effective IT leader, but your career depends on it.
The Road to Becoming an Effective IT Leader
Think of your leadership development as a crucial step in ensuring the future success of those who report under you and the entire company at large. If you're recognizing that you need some help enhancing your own skills as a manager or director, uncover how these practical steps can aid you in becoming the effective IT leader your teams need:
Showcase vulnerabilities. Dr. Carol Grannis Chief Self-Esteem Officer for Self Esteem Brands says successful leadership includes sharing your whole self. To enhance your leadership skills you will need to show your team your vulnerabilities. Grannis goes on to state that effective IT leaders can connect with their teams because they display all of their genuine emotions. To showcase your vulnerabilities, you will need to become self-aware, improve your emotional intelligence and use both your strengths and weaknesses as a way to build trust between you and your team.
Recognize wins. According to Dr. Nelson, also known as the 'Guru of Thank You,' 85 percent of employees reported being overworked and under-appreciated. Sometimes it comes down to this simple fact; every employee wants to do a good job. No matter their motivators, at the end of each day they just want to do the best they can, and when they do they likely also want recognition from their leader. This doesn't mean you'll have to dish out money or request a bigger budget. Start small by rewarding your team with lunch, PTO, or even an extra work from home day as a token of your appreciation and acknowledgment.
Know your team. An IT leader needs to understand the unique problems everyone on their team faces, to better support and serve them. When it comes down to it, you will need to have excellent communication to understand everyone's perspective and requirements. An effective IT leader is a connected leader, so start meeting with your direct reports for casual 1-on-1 meetings, find out what they do outside of the office, and show them that you are invested in getting to know them. You cannot effectively lead if you're unfamiliar with those who need your guidance.
Is your business ready to step up and assist in solving this industry-wide diversity problem? If you answered yes but aren't sure where to start or how to access a more diverse talent pool, contact Mondo today. Our experienced recruiters are connected to Tech talent of various ages, genders, and ethnic backgrounds, and can provide the diverse talent you need to create more inclusive solutions that appeal to a larger consumer base.