The Rapid Rise of Enterprise AI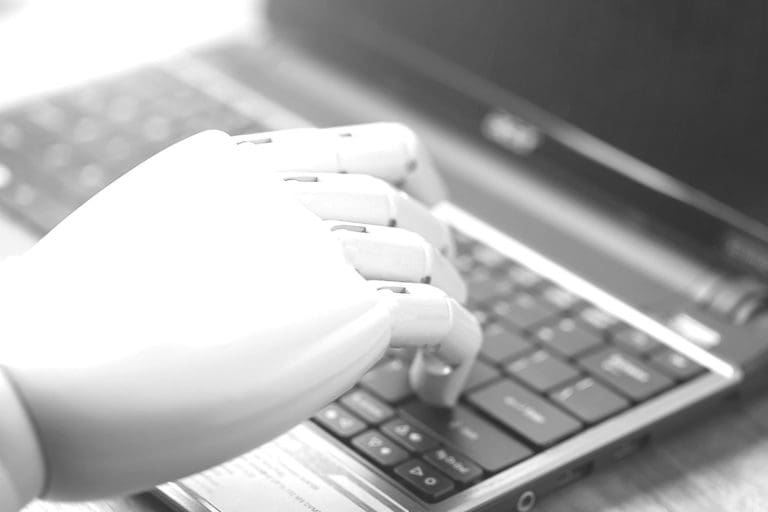 Artificial intelligence, better known as, AI, is a collective term for digital systems that can sense their environment, learn, make decisions, and take action in response to what they're detecting and their given objectives. In recent years Tech giants like Google and IBM have been rapidly developing this emerging technology to make everyday life as seamless as possible. Many companies like yours are learning that integrating enterprise AI can yield a variety of benefits like improved cloud management, increased productivity, and optimized operations.
Investing In Enterprise AI
Even if your Tech business isn't directly developing this new, rising technology, chances are your company will reap the benefits of integrating AI technology, like machine learning (ML) functionality. Integrating enterprise AI means enabling AI-powered analytics that provide the insights you need through unmatched speed to drive more informed, data-driven business decisions. These invaluable updates can help your company increase its revenue, reduce costs, and improve overall customer satisfaction, and more.
Amazon, Google, Spotify, and Uber have all realized the potential of machine learning technology and have heavily invested in the development of enterprise AI as a result. Self-driving cars, customer service chatbots, and voice assistants are the results of innovations and investments in deep learning. If your business wishes to remain competitive, you'll want to follow IBM's lead, currently a leader in ML integration, and invest in the AI-powered solutions set to disrupt the Tech industry.
The Potential Impact of Enterprise AI
Here are a few ways investing and integrating enterprise AI and ML innovations could impact your Tech business this year:
Smarter Marketing: Enterprise AI's ML functionality is changing the way companies market by uncovering what's driving marketing leads (MQLs), sales leads (SQL), and improving campaigns through deep learning technology. Already, businesses who have integrated enterprise AI into their marketing strategies increased sales by 10 percent. Mckinsey & Company found that companies who have begun to implement AI-driven marketing strategies have the potential to increase their online sales by 30 percent. Integrating the use of machine learning programs that analyze big data and marketing trends is one step your business can take towards smarter marketing.
Efficient Operations: A 2018 Future Enterprise survey conducted by Seyfarth Shaw LLP, revealed that 62 percent of the Tech leaders surveyed said that enterprise AI will likely impact a business's day-to-day operations. AI and ML technologies are evolving daily, yet already can efficiently schedule meetings, index big data, while managing and optimizing a company's cloud storage, thanks to emerging innovations in deep learning. Incorporating AI-powered cloud tools and voice assistants eliminates time spent on mundane tasks. These AI tools ensure that cloud-management and operations are seamless, offering your business a streamlined system, which then allows you to focus on improving customer satisfaction and productivity.
Innovative Employees: AI technology will impact your business's productivity levels thanks to its smart process automation, giving you the opportunity to spend more time on developing innovations that could expand your audience reach and increase revenue. Despite popular belief, these AI systems won't replace your professionals completely. In fact, Enterprise AI technology is set to create millions of new jobs within the next few years. This technology is already being developed to augment your employees through marketing automation and big data analysis, offering your Tech employees more time to put into providing consumers with innovative services, driving productivity and revenue.
Demand for AI Talent
No matter the sector or niche field, the entire Tech community faces an industry-wide talent shortage, which makes the demand for enterprise AI and ML talent even higher. This is why many companies are looking to not only diversify their workforces but also retain and train the Tech talent they have. To remain successful your business will have to find effective ways to attract AI talent, overcoming the Tech talent hurdle in order to integrate AI and ML technologies effectively and reap the benefits of doing so.
With our expansive network of active and passive AI and ML experts, Mondo can help ensure your Tech company has the niche talent necessary to drive innovation, boost revenue, and increase efficiency through enterprise AI development and integration. Contact Mondo today to get matched with the high-end talent you need now.