3 Essential Creative Roles Every Company Needs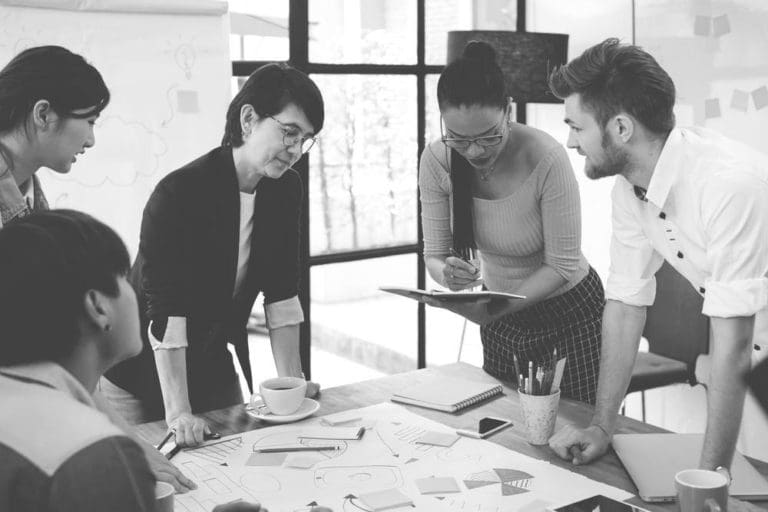 Your business's leaders know content is a crucial component of any effective digital marketing strategy. Which is why it's crucial to build your creative team with professionals who can deliver the content your target audience is looking for, along with implementing enhanced, fully-realized content strategies. Here are 3 essential creative roles your company should hire to enhance and expand the reach of your content.
Why Creativity Counts
Not sure why your business should care about creativity? Creativity is a crucial element of any business strategy because it's a differentiator, according to Tucker Marion director of the Master of Science in Innovation program at Northeastern University. Companies who are wary about prioritizing creativity only have to look to Tech giants like Apple, Facebook, and Google to see how far creativity can take a business.
82 percent of the Tech executives that participated in a Forrester study agreed that their businesses directly benefit from prioritizing creativity. Many of the execs explained that after investing in the importance of creativity and their creative talent, they have seen increased revenue growth and higher market shares.
64 percent of marketing experts in a recent Marketing Charts survey revealed they're looking to better understand how to build a scalable creative content strategy. In other words, your competitors recognize the power of compelling content and are investing in the talent to produce it. Which means you need to secure qualified professionals to fill your essential creative roles now to continue driving innovation and revenue growth.
Today's Essential Creative Roles
Below are three creative-based roles that are instrumental in helping your digital marketing teams communicate your brand clearly, elevate your designs, produce compelling content, and get the results needed to drive success:
Creative Director. Every digital marketing team needs a creative strategy. Effective Creative Directors are concerned with more than just a brand's aesthetic. These experts utilize user data to develop targeted content strategies to integrate throughout your target audiences' customer journey to produce more conversions, improved CTR, and build customer loyalty.
UX/UI Designer. In an Adobe report, 59 percent of customers said a company's website design would impact their purchasing decision. Without a good UX/UI designer on your creative team, you won't be able to achieve the brand cohesion and lead generation you're looking for. You'll want to remember, good design is good business.
Sr. Copywriter – Your marketing team will want to bring on a Senior-level Copywriter because these are the professionals who know how to create the business-appropriate content your audience needs — in a way that's quick, conversational, yet informative. The Sr. Copywriter you bring on should be more than a good writer; they should also be well-versed in best SEO practices and social media trends.
Your business must ensure you have the professionals who can excel at these three essential creative roles if you want to see continued revenue growth and audience expansion. If your business is looking to hire experienced Creative Directors, UX/UI Designers, and Sr. Copywriters, contact Mondo, today. Our experienced recruiters can connect you with both active and passive candidates who can help enhance and improve your content marketing.