It Pays To Play: The Benefits of Gamification In The Workplace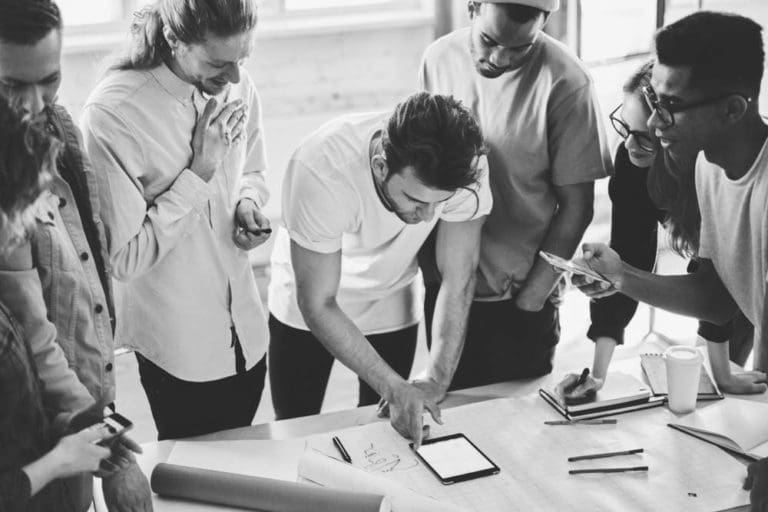 Going into 2020 there's no doubt your company will want to strengthen its defenses, increase your employees' productivity, and stay ahead of current and future trends. Introducing gamification could be the solution your business is looking for to meet these goals. Not exactly sure what gamification is? Let us break it down for you.
Competitors Introducing Gamification In The Workplace
Gamification is the application of game elements and principles in non-game contexts with the goal of increasing employee engagement and productivity.
The strategy of incorporating gamification in the workplace is gaining more popularity in the Tech world because of how effective it is at improving a company's productivity by merging duties and company goals with awards and recognition, which is why your competitors and over 400 multi-national companies like Google, Formaposte, and Domino's have started to heavily invest in gamification.
Microsoft, another Tech giant, has found success in integrating gamification into their day-to-day operations by recognizing and rewarding employees who remained actively engaged with the training and achieved each of the goals that were set.
3 Benefits of Gamification
Gamification is an exciting way to help your employees learn and develop more skills they can utilize to enhance your business in an engaging way. But is it worth the investment just because your competitors are investing in it? Here we uncover three business benefits of introducing gamification in the workplace, that prove it's worth your company's time, resources, and money:
Enhanced security. Employees cause 40 percent of all IT security breaches, so investing in your employees' cybersecurity knowledge will yield ROI no matter what. Introducing gamification into the workplace can assist because security trainings incorporating gamification have shown that they're up to 77 percent more effective than traditional educational training strategies. With its rising popularity, there's now an array of different gamification training strategies you can implement. Invest time into doing market research, finding one that fits your company's budget, and then see how fast your teams learn new ways to keep your data safe and mitigate any attacks you may come up against.
Decreased employee stress. A systematic review of previous studies found that participants who were asked to play an app called SuperBetter for 10 minutes a day over a month reported significant reductions in depressive symptoms and anxiety compared to the review's control group. Add to this that Ohio State University Wexner Medical Center says their recent study found that SuperBetter had the greatest effect on reducing anxiety symptoms, compared to a host of other smartphone apps. You can help your teams avoid burnout and enjoy the benefits of gamification in the workplace by offering your employees memberships to gamification-based apps like SuperBetter, Headspace, and Calm; all of which motivate the user to relieve stress through exciting and engaging activities.  
Attract millenials + gen z talent. Soon both millenials and those from Gen Z will make up most of the working demographic in the country, and it will be crucial for your business to attract and retain this new population of talent. How can you attract these young professionals? By introducing gamification into the workplace. Both groups have an affinity for technology and have grown up playing video games that inspired gamification. Both like to be challenged and tend to be disinterested and unengaged when it comes to traditional learning. Gamified training offers them what they prefer and desire: digestible, motivating, and interactive visual content.
Gamification allows you to provide engaging training initiatives, all while ensuring you educate your talent, improve their work-life balance, and attract and retain the future tech leaders of tomorrow. If you're looking for the C-level, director-level, orproject management professionals who can help you introduce gamification, contact Mondo today. Our recruiters are connected to the in-demand tech management talent you need to help re-engage your workforce and drive enhanced results.