Companies Working Toward Gender Parity in Tech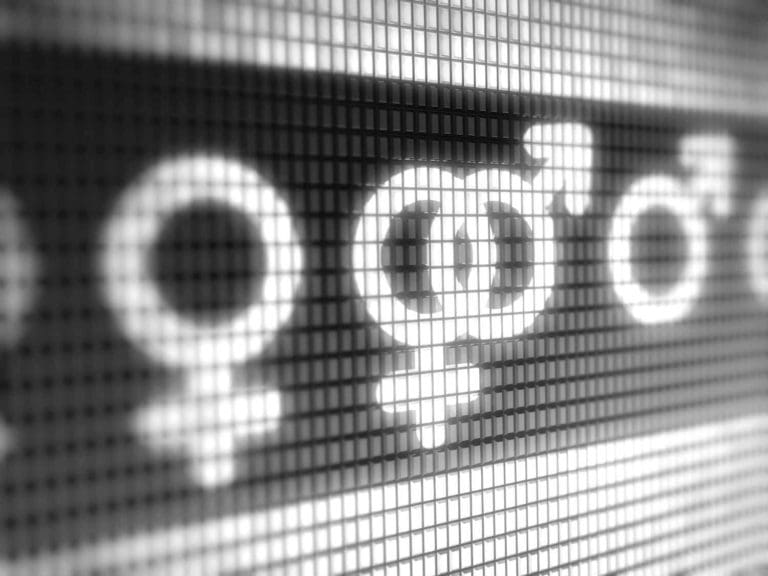 It's 2018 and gender parity is still a major issue across all U.S. industries, but we might just be on the turning point of our society. That's right; women may finally receive equal representation and pay as their male counterparts across the board in the (hopefully) near future. Gender parity in tech and Hollywood, specifically, have received renewed focus as of late thanks to hundreds of brave women from both industries speaking out about the lack of representation they face and the lack of equal pay they receive for doing the same job as male colleagues. Currently, women earn on average around 76 cents to every dollar men earn. However, things are looking up as awareness is driving real change, especially in tech. Here's a look at several companies working toward gender parity in the male-dominated tech industry.
What is Gender Parity?
Before we get started, it's important we're all on the same page. Gender parity is another way of saying gender equality but in a more tangible, data-driven way. Gender parity refers to a statistical measure that compares a specific indicator among women to the same indicator among men. What we are focusing on in this article is the female-to-male ratio of employees at tech companies or in tech departments and the average salaries of females vs. those of males in a similar role.
Now, back to the insights you came for.
Companies Actively Pursuing Gender Parity in Tech
Intel. Back in 2015, Intel CEO Brian Krzanich pledged $300 million to increase the company's workforce diversity with the goal of reaching equal representation among its 50,000 U.S. employees. The money is being invested in training and recruiting female and other groups of under-represented computer scientists, and it seems to be paying off. The tech company set the metrics of their equal representation goals based on market availability and is on track to reach their diversity goals. When Intel first made their diversity pledge, the company had a gap of around 2,300 workers to reach their goals. Two and a half years later and the business has seen a 65 percent improvement in the representation of female and minority talent.
Intel also announced it had eliminated gender pay gaps between employees in 2015; years ahead of fellow competitors that have yet to reach equal pay among male and female workers. Intel proves that prioritizing gender parity in tech is possible, without sacrificing revenue or results.
General Electric. GE is arguably one of the tech companies doing the most to reach tech gender parity with an aggressive goal set to reach a 50-50 gender ratio in its technical entry-level workforce by 2020. The company's goal is to end the STEM gender gap that currently exists at GE by hiring 5,000 more women in STEM roles in the next two years. The initiative will dramatically increase the representation of women in its engineering, IT, and product management roles.
Along with these goals, GE also has publicly announced the goal of a 50-50 ratio in its technical leadership program, multi-year training courses that are expected to be a major producer of executives and leaders of the company in coming years. Along with the announcement of their commitments to gender parity in tech, GE also released a white paper including a variety of related stats that show how crucial gender parity solutions are to the future of tech innovation and success in the US. According to their results, women make up only 13 to 24 percent of tech-related jobs at major tech giants, and only 17 to 30 percent ascend to leadership positions. One especially eye-catching stat was that companies will need to hire around 2 million women in engineering and computing jobs over the next ten years to solve the STEM gender gap.
Clearly, there is a lot of work yet to be done. GE's announcement came within the past year so while there are no results to show just yet, the very public announcement is definitely a step forward and it enables a level of accountability on a major scale.
And The Honorable Mentions Go To…
Etsy. Etsy is one of the few tech-based companies with more female employees than male. The company's 2016 Diversity Report showed women now make up 54 percent of its workforce, up from 51 percent in 2014. An even more impressive stat is that half of the leadership and management positions at Etsy belong to women, an almost unbelievable achievement in an industry known for its lack of female leadership. Additionally, the company announced they view gender as a spectrum and welcome employees to select their gender identity from over 60 options embracing a non-binary way of looking and defining gender. However, the company has work to do in reaching equal representation of women in its engineering department, which is only 20.5 percent women, along with prioritizing racial diversity, another widespread issue in the tech industry. It's these issues that keep Etsy from being on par with gender parity allies like Intel and GE.
Facebook and Microsoft. While Facebook and Microsft have major work to do when it comes to equal representation of women on their tech teams, both companies announced in 2015 they had eliminated the gender pay gap among their male and female workers. Although both companies need to do much more to reach full gender parity in tech, the first step is providing equal pay for equal work, regardless of gender.
With recent initiatives like Time's Up and gender diversity goals being set by a variety of companies, it seems full gender equality and gender parity are goals we may live to see fulfilled in not only tech but a wide array of industries. Companies prioritizing gender parity in coming years stand to benefit financially from a more innovative, representative workforce capable of addressing the pain points of all their customers and the positive PR that comes with standing up for what's right.
If you face a gender talent gap on one of your tech teams or you're looking to prioritize gender parity in 2018, contact Mondo today. We'll match you with the diverse, in-demand talent you won't find anywhere else.