Is The Gig Economy The End of Full-Time Tech Employees?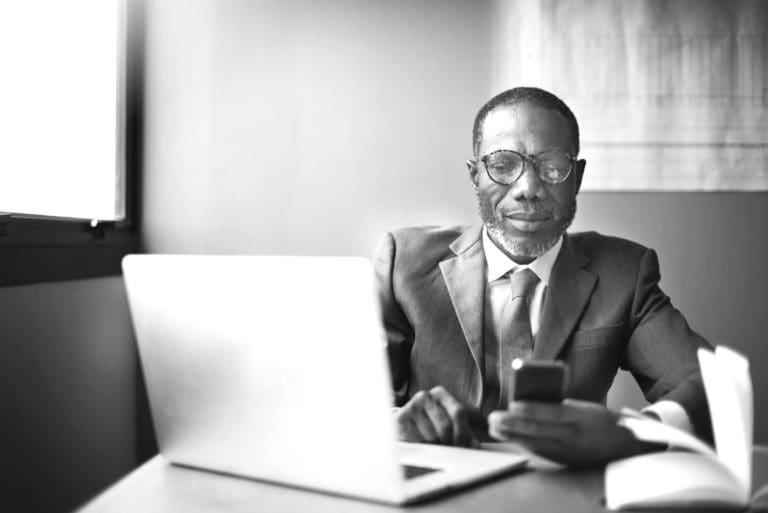 The gig economy references an environment where short-term job openings and contracts between businesses and consultants for short-term needs are the go-to choice.
And business is booming for Tech professionals in this newly formed economy.
Got a Gig? Tech Consultants Are On IT.
Reliable data on the number of U.S. workers operating in the gig economy may be hard to come by, but Intuit recently reported that at least 40 percent of workers will be ditching their full-time positions to join this new wave of employment opportunities. IT and Tech professionals especially are saying goodbye to the typical 9 to 5 and opting for gig-based employment instead. Spoiler: businesses aren't complaining.
Turns out, finding highly specialized professionals versed in technologies and solutions created less than ten years is challenging. Specifically in the U.S., where the Tech talent gap continues to expand. (Tell us something we don't know.) But hiring Tech specialists for short-term contracts or freelance opportunities is the solution you've been looking for. Likewise, Tech talent was looking for a way out of their fixed schedules for an improved work-life balance and more control over the work they do, which they're finding through the evolving gig economy.
In the past decade, more and more of our clients are looking for Tech-based consultants and contract workers to handle business needs over full-time talent. So, what gives? For employers, it comes down to a few core reasons. First is simplicity. Hiring a Tech consultant is easier to source and often a more simple onboarding process.
Second, it's cheaper. No really, it is always cheaper. High-end Tech specialists may come with higher bill rates, but these bill rates are lower than those of full-time workers once fringe benefits, overhead costs, and other hidden costs of full-time workers are taken into account. You'll be surprised to learn how much full-time Tech experts actually costs your business YOY.
The other great thing about hiring consultants is you get exactly what you pay for. End of story. This leads to more effective and accurate budget allocation for your company.
Third, the gig economy provides immediate, on-demand talent for needs as they arise. Have a cybersecurity flaw that needs immediate attention? Sourcing a cybersecurity consultant will be faster than the hiring process would be for a full-time cybersecurity employee. When you hire a Tech-based consultant, they begin working on a solution immediately and enable you to get innovative products and solutions to the market faster. Which means more money in your pocket.
Lastly, the rise of AR and enhanced communication technologies enable employers to more effectively collaborate and communicate with remote consultants, regardless of their location. Bye bye borders. Investing in the gig economy opens the door to previously unavailable, high-end Tech consultants located around the globe. Meaning better talent for your business.
For consultants themselves, the benefits of joining the gig economy outweigh the cons. While it may be an unpredictable employment schedule for other skill sets, those with highly specialized Tech skills tend to get their pick of work. They set their own hours, choose which employers to work for, dictate their remote work policies, and keep more of their salary thanks to tax rates that are a third for those with full-time employment. Cha-ching.
So if the gig economy is this incredible, it must mean the end of full-time Tech professionals? Not quite.
Wait, What?
Yes, the gig economy has lots of benefits that make us all want to ditch our 9 to 5 jobs and adopt the trendy freelance lifestyle, but it has its drawbacks as well.
For employers, think:
Lack of company culture (Say goodbye to having work friends.)
Decrease in commitment to the brand or business from consultants as compared to full-time employees
Decreased employee engagement
Increased turnover
For consultants, think:
No more core benefits (You know, unimportant things like healthcare, 401K options, PTO, pension plans, etc.)
High tax payments when filing come April
Lack of legal assurance when it comes to receiving payments for completed work in a timely manner or ever

Thanks to the Freelance Isn't Free Act NYC consultants are safe. But not all consultants are lucky enough to be New Yorkers.
Finding The Gig Economy Balance
Your customized enterprise app will need consistent and timely updates as your business expands by a Developer versed in the intricacies of it. Or maybe you need on-site Incident Responders to identify and quickly resolve attempted hacks of your online resources. These are business needs best handled by full-time Tech employees rather than one-off contract workers. As useful as the gig economy is, it can't solve all your problems.
While Intuit claims 40 percent of the total workforce in coming years, we're gonna raise them 30 to 40 percent more. Companies that find the balance between full-time and contract workers (We're recommending a 30/70 split, respectively) will get the most for their money and be the innovators of tomorrow since they'll have the benefit of speed to market. So, to put it simply, full-time Tech experts aren't disappearing altogether just yet. Instead, we're seeing the emergence of the blended workforce era.
If you lack the contract Tech talent you need to solve your immediate, short-term needs, contact Mondo today to make sure you don't fall behind. We have the specialized IT and Tech consultants you need to balance out your own workforce. It's time your business got with the times.