The Highest-Paying Digital Marketing Jobs For 2019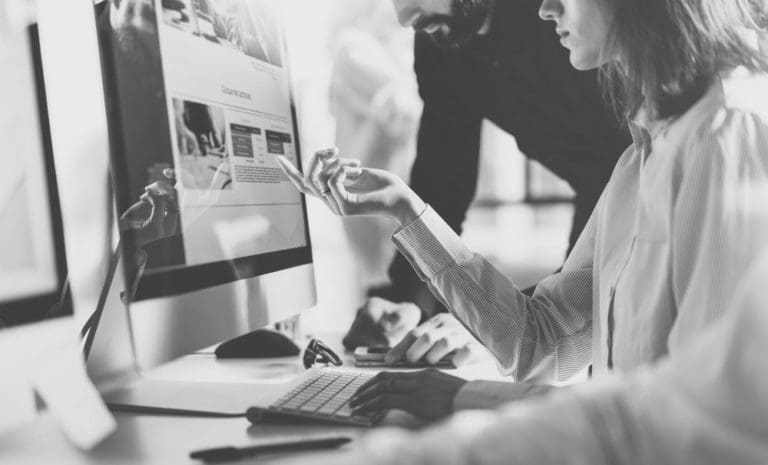 Thanks to emerging tech like artificial intelligence, augmented reality, and even blockchain, digital marketing is quickly becoming an industry that is constantly evolving. Despite this new era of change, one constant your business needs to worry about is its success. With ZDnet reporting that consumers spend more than six hours interacting with digital media daily, now's the time to learn how to remain successful and gain a competitive edge by uncovering the highest-paying digital marketing jobs for 2019.
The Highest-Paying Digital Marketing Jobs for 2019
Industry experts expect over 150,000 new digital marketing roles created by 2020 due to the surge of investments made by the companies you compete with. Meaning your business will have to compete even harder with competitors for the same in-demand professionals.
You need to understand that digital marketing can do more than just enhance your email campaigns and connect with your target audience. In fact, digital marketing can improve your customer service, help increase conversion rates, and can drive growth and scalability.
In order to attract in-demand digital marketing talent that can boost the success of your campaigns and digital efforts, your business must start using resources like our 2019 Salary Guide to ensure you're up-to-date on the competitive salary rates to offer. To help you stay ahead of the pack, here are the highest-paying digital marketing jobs for 2019 to hire for now:
Chief Marketing Officer (CMO)
Average Salary Range: $165,000 – $250,000
The CMO at any company will be tasked with increasing sales through innovative and effective marketing or advertising. These professionals top the list with an average minimum salary of $165,000, thanks to their expertise on the direct correlation between your bottom line and all of your marketing initiatives. You will want to onboard a CMO to better understand your marketing budget, conduct better market research, and enhance the management and results of your digital campaigns.
Marketing Automation Architect
Average Salary Range: $155,000 – $180,000
Looking to integrate better cloud services and enhanced automation? Then your business will need to secure a Marketing Automation Architect. These professionals are the ones who have experience with platforms like Marketo and Salesforce; which will come in handy when looking to translate project requirements into automation channels. It's their knowledge in standard marketing automation methods that help keep them in high demand, along with their ability to enhance your company's social presence and strengthen your digital campaigns.
UX Specialist
Average Salary Range: $90,000 – $160,000
According to a Stanford University study, 46 percent of online sales are lost due to bad UX. Make no mistake that a poorly designed site can and will decrease your landing page conversion rates and negatively impact your company's website traffic. UX Specialists are topping the list of the highest-paying digital marketing jobs for 2019 because, simply put, first impressions matter. These design professionals are in-demand because your competitors now know they can enhance the online experience, change behaviors, and optimize consumers' time.
These are three of the highest-paying digital marketing jobs for 2019, with each playing a vital role in your company's day-to-day digital marketing operations. With access to our 2019 Salary Guide, you now have the tools needed to help you net the in-demand talent necessary to enhance your digital efforts. If your business is looking to hire, contact Mondo today. Our dedicated recruiters are connected to thousands of passive and active candidates that can help you remain competitive this year and beyond.