Protect Your Assets: How To Hire a Cybersecurity Engineer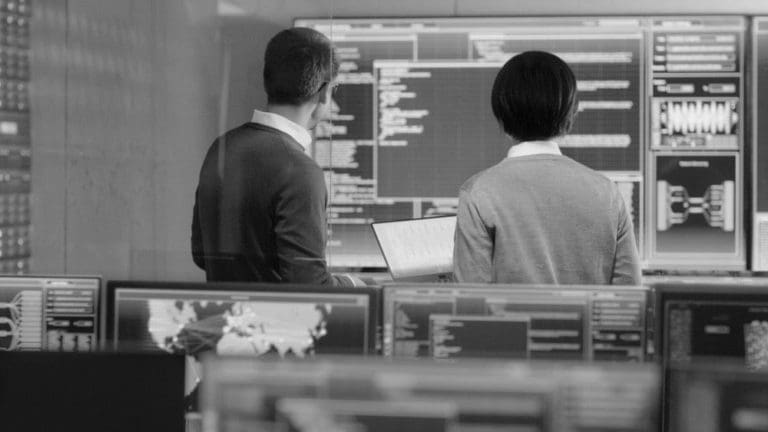 From the bit-coin driven cryptojacking, mobile malware, cross-site scripting (XSS) attacks, and even Internet of Things (IoT) device attacks, today's world is full of cyberthreats that may threaten your enterprise and its digital assets. That's why it's crucial that you and your hiring team understand the importance of learning to hire a cybersecurity engineer successfully.
Why Hire A Cybersecurity Engineer?
Already this year, companies like Citrix, Toyota, and even Wal-mart have faced threatening security breaches; proving that no matter the size of your business, a cyberattack could negatively impact your brand, infrastructure, and bottom line. You'll need to hire a cybersecurity engineer to avoid these threats and mitigate them as well, as needed.
Emerging technologies like deep learning, machine learning, and artificial intelligence are being integrated into companies' day-to-day operations to help enterprises combat cyberthreats. Leading experts, like Joan Pepin Vice President of Operations at Auth0, reiterate the importance of remembering that machine learning is still not fully capable of accomplishing what a cybersecurity engineer can do. Despite how helpful these new tools and technologies can be, you can't solely rely on this technology for all of your cyber protection needs. At least, not yet.
Why hire a cybersecurity engineer? These security professionals are responsible for planning, implementing, managing, monitoring, and upgrading security measures for the protection of your organization's big data, and networks. In other words, these are the employees who will make sure your assets are safe from cyberthreats so you don't end up like Yahoo and Equifax; both of whom are still trying to repair the damages cyber breaches had on their brand and revenue.
Strategies To Secure A Cybersecurity Engineer
So you've taken the first step to protect your company's assets by uncovering the common cyberthreats that every business should know about. Now you know the critical need of netting high-end cybersecurity talent for your organization. The next step is learning how to attract and hire a cybersecurity engineer equipped to meet your company's needs. Learn how these practical strategies can help you onboard the in-demand professionals you're looking for:
Secure salary insights. With cyber threats growing more sophisticated each day through AI and ML adoption among hackers, it's clear your competitors will be looking to hire cybersecurity engineers as well. One way your company can stand out from the competition and attract professionals being recruited by various organizations is by having the insights needed to offer competitive salaries. Downloading resources like our 2019 Salary Guide can provide exclusive data on the average rates for cybersecurity professionals, helping you make the most attractive offer the first time around. 
Promote career growth. Consider promoting career mobility as early as the interview or even in the job description. It's as easy as explaining to candidates how your company rewards tenure and employees who invest in the business. Show potential candidates that the role they're considering isn't stagnant but one with many professional opportunities down the road. Promoting career mobility in the interview stages and clearly showing an available career map the right hire can follow will attract talent looking to grow with a company. An added bonus of, investing in your employees' careers is increased retention rates and developing a work culture where your teams motivate each other to work hard.
Interview hackers & gamers. A recent McAfee survey revealed that 92 percent of senior security decision-makers identified how past gaming affords players the experience and skills critical to cybersecurity threat hunting, assisting them in gaining an understanding of hacker logic and both common and complex breaches. Considering gamers and hackers for your vacant cybersecurity engineer role will be useful because they understand how hackers think. Though they aren't like traditional candidates they can help prevent attacks you might not have predicted and protecting your assets.
To better protect your devices, infrastructure, and most importantly your sensitive business data, your company needs to hire security professionals who have proven experience working with the evolving cyberthreats becoming increasingly common today. If your company is facing a cybersecurity talent gap, contact Mondo today. With our extensive and exclusive network, we can help you find candidates who can keep your business safe from cyberthreats.