How To Hire AR Talent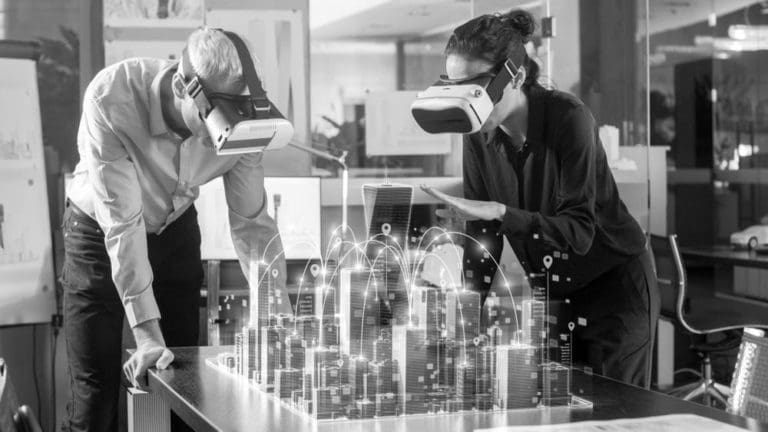 Emerging Tech like augmented reality (AR) is now easier and more accessible to program than ever before. This powerful technology is creating a wave of innovations that can help improve enterprise functions, processes, and operations. With Tech giants like Facebook announcing increased investments and uses of AR technology; your business must see this as a sign that now is the best time to uncover how to hire AR talent before your competition does.
The Rise of Augmented Reality
Many companies like yours are looking to invest and integrate AR technology into their everyday operations; due to industry experts' predictions that as early as next year AR will be an economic driver for the Tech industry, with an estimated market worth of $100 billion by 2020. Implementing AR-based operations and services can help your company improve training and collaboration while also creating a better user experience for all of your consumers.
Looking to expand your audience base, while increasing your bottom line? If yes, then your business will want to make sure your hiring managers know how to hire AR talent. Through AR integrations, you can attract and retain new consumers by removing the guesswork from the buyer experience; offering a channel for real-time feedback; creating new and immersive ways to interact with your products and services.
How to Hire AR Talent Successfully
This year we can expect new AR devices like HTC's VIVE Focus and the Oculus Quest, and this is only the beginning. Many industry experts, like Forbes, expect 2019 to be the year AR technology fully integrates into mainstream consumer use. If your enterprise wants to have a successful while remaining competitive, learning how to hire AR talent effectively is crucial. If you're unsure, here are a few practical steps you can take to secure the professionals needed:
Look For Passive Tech Professionals
Though passive talent means these professionals aren't actively looking for new opportunities, your business will want to hire from this demographic because industry leaders say these candidates are 120 percent more likely to have a more significant impact on your business's day-to-day activities than an active candidate is. 85 percent of the employees who participated in a recent study admitted that they were open to accepting new roles, so finding these professionals won't be as daunting as it sounds. Your business can easily utilize social media, create an alluring work culture, and even start looking to your professional networks, to hire AR talent.
Go To Your Network
Another helpful strategy to hire AR talent is utilizing your professional connections. You're connected to more potential employees than you think. Additionally, a Tech candidate referred to a role by someone in their network is 46 percent more likely to accept your offer, according to a LinkedIn report. An easy way to tap into your company's network is to start an employee referral program, to get your current employees to help in connecting hiring managers with AR professionals who are eager to jump-start their careers.
Offer Competitive Salaries
Once your hiring managers understand how to hire AR talent, you'll need to start offering competitive salaries to stand out from other businesses in your industry to successfully and effectively attract these potential employees. Remember that competitors are also looking to hire for this in-demand role, meaning many will end up hoping to recruit the same talent you're pursuing. Resources like our 2019 Salary Guide can provide exclusive insights into the average salary range for AR consultants, helping you secure the Tech talent you need by offering a competitive salary that your competitors won't know to offer.
It's clear that AR technology is no longer a fad.f your company doesn't learn how to hire AR talent now, your business will be left behind and your bottom line will be negatively impacted. If you would like to secure the AR consultants who can assist with expanding your audience base while increasing your bottom line but aren't sure where to start, contact Mondo today. Partnering with our recruiters can help connect you with these in-demand professionals.