5 Tips on How to Speed Up Your Hiring Process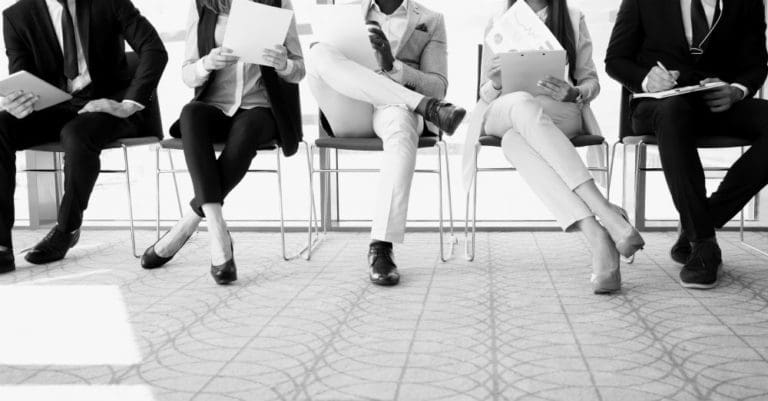 When it comes to your niche Tech and Digital Marketing hiring needs, increasing the speed of your hiring process is crucial to net the talent you want. A faster hiring process results in a variety of benefits, which include savings on associated costs and resources and access to higher quality hires, as discussed in the first part of this blog series. Now that you understand the benefits offered by a more efficient hiring process, it's time to learn how to speed up your hiring process without sacrificing the quality of the resulting hires or the integrity of the process.
How to Speed Up Your Hiring Process:
Write a Clear, Detailed Job Description
To begin to improve and speed up your hiring process, you have to start at the beginning of the process AKA the job description. As the largest staffing agency specializing in high-end, niche IT, Tech and Digital Marketing talent, one of the most common issues we see with our clients begins with unclear job descriptions.  You have to speak to your target audience effectively through the job description to attract the most qualified talent available. If critical details, key company information, or important day-to-day information is missing from the job description, in-demand talent will simply move on rather than apply and inquire further. Look into key strategies on how to increase interest in your Tech or Digital Marketing job postings to help speed up your hiring process and net in-demand applicants.
Utilize Your Internal Network
We've said it before, and we'll say it again, your internal employees are a great resource when it comes to finding your next in-demand Tech or Digital Marketing hire. Before turning the search to external sources, consider implementing a company-wide referral program for your employees to incentivize them to refer the qualified candidates in their networks. This can be an especially effective strategy for the Tech or Digital Marketing-based employees currently working in those departments as they tend to have more robust networks of professionals with similar skills.
Know When to be Flexible
When it comes to hiring for emerging tech-based skill sets or marketing automation tech expertise, the talent with the exact requirements and experience you're looking for may not exist just yet. This is why it's critical to understand when is the right time to be flexible and adjust your hiring criteria.
For example, high-end Tech talent tends to have an array of educational backgrounds, which doesn't mean one background is better than another. While you may be looking for an applicant with a 4-year degree, the skills developed in that setting can also be developed in a less formal setting, like an online program or through other certification methods. Rather than having a vacant role stay open for months on end and paying the price of doing so, identify when more flexibility is the right strategy. Flexibility when hiring, when done right, will speed up your hiring process without negatively impacting the quality of hires.
Take Chances But Know When to Trust Your Gut
Along with being more flexible regarding hiring criteria, consider interviewing applicants you may not consider to be the best fit initially based on what you learn about them on paper. While clients we partner with can be reluctant to interview certain candidates because they may not seem like a culture fit on paper or don't have certain skills outlined in their resume, they come to find that the candidates are in fact a better fit than the individuals they were bringing in selectively.
When turning down applicants for interviews, reconsider the reasoning behind the decisions and take more chances earlier on. You'll provide yourself with a wider variety of candidates to choose from that may bring skill sets or expertise you hadn't considered previously. However, in the same vein, for an efficient and faster hiring process, you also need to know when to trust your gut. In-demand Tech and Digital marketing talent are never on the market long. If you interview a candidate you think is the right fit, but want to continue interviewing in case a better option is out there, you risk losing out on the initial candidate to a competitor who recognizes top talent when they see it and provides an offer immediately. The last thing you want to do is let qualified candidates slip through your fingers and be left with a role you're unable to fill.
Outsource Your Hiring Need
If you can't afford a hiring process that lasts anywhere from 23.8 days, which is the current US average according to Glassdoor, to 94 days, which is the average length for highly skilled Tech roles according to Deloitte, then outsourcing your hiring need may be your best option on how to speed up your hiring process. The reason more and more companies are turning to staffing agencies to fill their available Tech and Digital Marketing roles is due to the rapid speed specialized staffing agencies, like Mondo, can fill the position, thanks to their exclusive networks of both active and passive in-demand talent.
Outsourcing the need eliminates the possibility that your hiring process will go on for weeks, months, or even years, and frees up your hiring managers to focus on their critical day-to-day tasks rather than spending time reviewing piles of resumes and following up with skills-based test assignments. It also increases the likelihood that the vacancy will be filled since staffing agencies have developed relationships with high-end, niche talent that can't be found on the market.
Speeding up your hiring process is a proven strategy that yields access to higher quality hires, savings on related costs and resources, potentially higher acceptance rates, and enables you to net high-end talent faster. Follow these tips to increase the speed and improve the results of your hiring process.
If you have an immediate Tech or Digital Marketing hiring need, contact Mondo today. With average time-to-fill rates of 3 to 5 days for contract-based positions and 5 to 10 days for full-time positions, we'll provide you with the in-demand, hard-to-find talent you need with unmatched speed.