The 3 Most In-Demand Digital Marketing Skills & What They Pay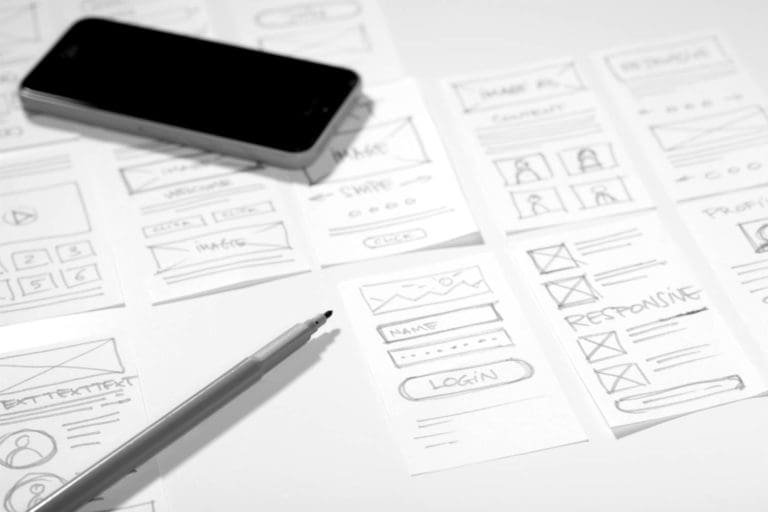 Digital Marketing skills, specifically tech-based skills, continue to drive demand for high-end, niche talent in the current marketplace. With the limited talent pool available in the U.S., professionals with these in-demand Digital Marketing skills are seeing a surge in their value from businesses like yours looking to integrate new technologies and strategies to get an edge over their competitors.
If your company is looking to drive enhanced results from your Digital Marketing strategies, campaigns, and projects in 2018, then consider hiring for these Digital Marketing skills. To land the talent you need with these in-demand skills, you need to offer a competitive salary based on the average ranges found below, sourced from Mondo's IT & Digital Marketing Salary Outlook and ongoing market research.
The Most In-Demand Marketing Skills:
MarTech & Marketing Automation
Avg. Salary Range: $70,000 to $160,000
MarTech, otherwise known as marketing technology or the tech-based tools and platforms marketers use to more efficiently complete their tasks, and marketing automation are currently a top Digital Marketing skill set businesses need now.
With the explosive growth of marketing technologies from just 150 options in 2011 to nearly 5,000 in 2017, it's clear that the future of Digital Marketing is in automated, tech-based solutions. From HubSpot to Marketo, Eloqua, Pardot, Salesforce, Sitecore, and SharePoint, the MarTech space is filled with a wide variety of solutions that improve efficiency, integrate automation, and boost effectiveness for every business need.
However, to best utilize any combination of these tools, Digital Marketing teams need on-site experts to provide insights on which KPIs to measure in order to identify and integrate MarTech solutions that will provide the most beneficial revenue-driving impact for the business. Reflecting the vast amount of MarTech tools are the respective job titles of MarTech or marketing automation-based roles. These include a range of titles like Marketing Automation Specialists and solution-specific titles like Eloqua Architects, MarTech Business Analysts, Marketo Specialists, and Demandware Consultants.
Average salary and billing rate ranges differ based on specific solution-based needs, but professionals with high-end MarTech and marketing automation skills are paid on average between $80,000 and $130,000 for full-time opportunities.UX
Avg. Salary Range: $70,000 to $180,000
UX, user experience, is about more than just design. Today, UX centers around the behavioral science behind the decisions that customers make and how the UX can be improved to produce certain behaviors, like following through with a product purchase.
As crucial as other skill sets like SEO/SEM and data/web analytics are to a successful Digital Marketing strategy, the revenue they can provide your business is limited if you don't fully understand the science behind the behaviors of your consumers and design specifically to them. UX Specialists and Information Architects have studied this science in-depth and can identify and solve existing issues on your website, app, or platform causing users to react in certain ways to drive higher customer retention rates, an increase in sales, improved lead generation, and more.
As businesses look to improve the UX on their various online platforms, the salary for those with an understanding of consumer behaviors and UX skills is reaching an all-time high. UX Designers earn between $70,000 to $130,000 on average, while more niche and specialized roles like UX Specialists earn between $110,000 to $175,000.Machine Learning
Avg. Salary Range: $90,000 to $150,000
Rounding out this list of the most in-demand Digital Marketing skills is machine learning. While considered a more tech-based skill set, machine learning skills can be invaluable in developing systems and solutions that can access marketing data and use it to learn and identify insights and actions on their own.
Companies are currently overwhelmed by their data sets, making it challenging for human talent to analyze it effectively and deliver informed data-driven marketing decisions. As AI functionality continues to become more integral to the effectiveness of Digital Marketing departments, machine learning skills that augment the human element of data analytics (and surpass their capabilities to identify hidden insights and more effective strategies) will continue to rank as one of the most in-demand Digital Marketing skills available.
The ROI that this skill set provides makes it more than worth the higher salary range of professionals with proven experience.
If you're looking to hire for one of these in-demand Digital Marketing skills in 2018, contact Mondo today. We'll match you with the high-end marketing automation, UX, and machine learning talent you won't find anywhere else.
A version of this post originally appeared on Demand Gen Report.