The Most In-Demand Programming Languages for 2018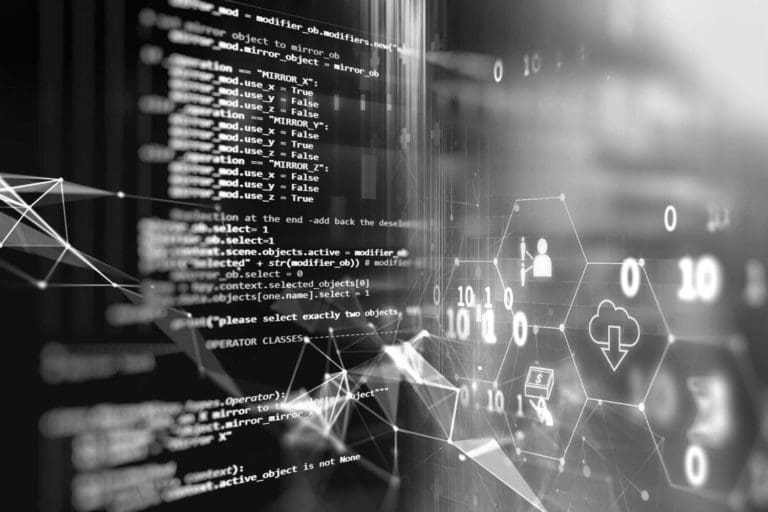 Identifying the best programming languages for your business and hiring needs or figuring out which ones will make you the most valuable as a candidate is no easy feat. With over 600 unique programming languages, it seems like a new language is being called the next big thing in Tech every single week. We'll make it easy for you. Here are the most in-demand programming languages for 2018 based on our exclusive, 2017 placement data, our 2018 Salary Guide, and reports by leading job posting sites like Indeed.
7 of The Most In-Demand Programming Languages of 2018
Java. Although newer tech or company-specific languages like Go and Apex are emerging as popular or trending programming languages, it's the core, legacy languages that dominate demand from employers looking to hire. Java continues to be one of the most in-demand programming languages since a majority of Fortune 500 companies use the language to develop back-end systems and desktop apps. It was also the programming language with the most job openings on Indeed in December 2017.
Python. Python is the core programming language used for scientific computing, data mining and machine learning, which is why it continues to be one of the most in-demand programming languages for another year. The rising demand for Data Scientists and Machine Learning Developers will keep this language at the top of employer's hiring lists for the foreseeable future.
C++. The versatility of C++ is what helps it remain one of the hottest programming languages year after year. Easily adaptable to a variety of sectors, including Banking, Gaming, Retail, Finance, and more, the language is used to code apps, games, and software making it a key hiring requirement for a variety of Tech roles.
C#. Another C-language on this list, C# is the go-to language for apps powered by .NET frameworks. It's also the recommended language developing games using Unity. Versatile like its fellow C-languages, this programming language allows developers to create everything from web services to server applications and mobile apps. It also made it in the top 3 requested programming languages among available job openings on Indeed in December 2017.
C. One of the oldest, yet still most popular languages is C. As one of the most widely used programming languages in the world, it's no surprise that C programming expertise remains high on the list of skills employers are hiring for.
JavaScript. For all web development and interactive needs, JavaScript is the go-to language. It's the most used programming language by developers, according to the recent Stack Overflow Developer Survey, which means competition for JavaScript-based development roles is fierce. JavaScript will continue to be in demand in coming years since most browsers incorporate some element of JavaScript.
PHP. Along with JavaScript, PHP is key to web development. In fact, over 80 percent of the world's top websites are powered by PHP, which makes it clear why companies continue to seek out Tech talent skills in PHP programming.
While none of these programming languages should come as a surprise to insiders with an eye on the latest Tech hiring trends, the key insight to know is that companies are seeking out talent versed in at least two to four of these languages. Given the fact that none of the top 25 Fortune 500 companies rely on only one language and instead rely on a minimum of four for business needs, Tech professionals with proven expertise in a variety of these languages will be the most sought-after programming talent in 2018.
If you lack the development talent you need to achieve your business goals for 2018, contact Mondo today. We'll match you with the high-end, in-demand developers and engineers you won't find anywhere else.