The 3 Most In-Demand Tech Skills of 2018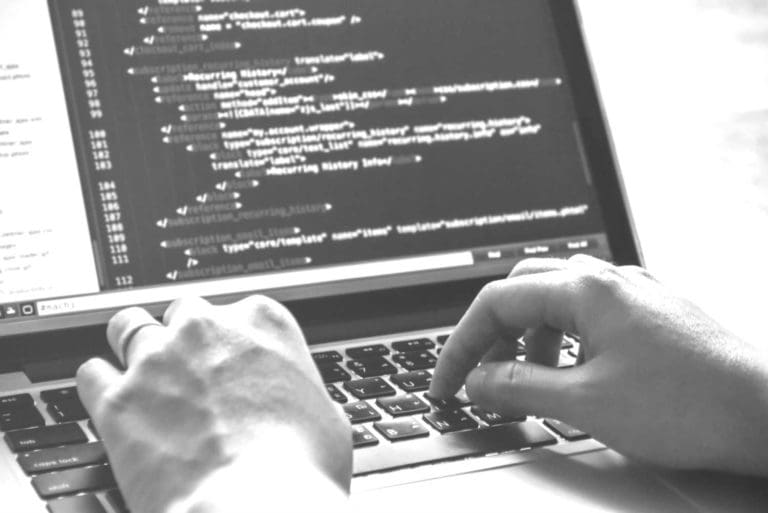 Today's Tech industry is still experiencing a talent gap, with many Tech businesses looking for strategies to close it. The lack of Tech professionals with the specific knowledge and experience needed can make it difficult for your company to increase productivity and revenue. However, knowing the in-demand Tech skills of 2018 can help you identify the roles you need to hire for to remain competitive and drive innovation.
According to a recent Indeed report on the top Tech skills of 2018 and our own exclusive 2017 placement data, here are the three most in-demand Tech skills to hire for. These skills continue to be in-demand because they are essential when it comes to data management, web development, and cybersecurity, all critical aspects of any Tech business.
3 In-Demand Tech Skills To Hire For
Apache Spark. In just two years from now, some experts predict that every human on the planet will create new data at a rate of 1.7 megabytes per second. Collecting information at that rate will require fast and secure information analysis. Apache Spark is an open source information processing engine. Mobile Developers, Full-Stack Engineers, and Front-End Developers skilled in Apache Spark will be able to help your Tech business simplify and streamline your company's data interactions. eBay and Yahoo are examples of Tech giants that utilize this computing framework. GrubHub stated Apache is a skill set they seek out in new hires because those specialized in Apache can dive right into a company's routine and analyze data to provide innovations in every area of the business.
Azure. Azure is Microsoft's comprehensive set of cloud services, which provides businesses a consistent and secure web development management service for their developers and IT professionals. Many in-demand programming languages are extensively used on Azure, such as javascript and python. So it's crucial that your UX Developers, JavaScript Developers, and Software Analysts have experience with this service if your business is looking to securely develop websites, apps, and customize tools on platforms like Salesforce and Office 360. From biometric authentication and perimeter security, Tech talent specializing in Microsoft's Azure can ensure your business's development plans, and other vital data are safe and protected.
Offensive Security Certification. It should be no surprise that one of the most in-demand Tech skills of the year revolves around cybersecurity. From the Facebook-Cambridge Analytica incident to the rise of cryptojacking, it's clear that every business must protect its valuable data, software and confidential consumer information in this digital era. Tech professionals certified in offensive security have been trained to not only identify your business's weak points but to examine unknown networks for potential threats, actively prevent malicious attacks and data breaches. Hiring Network Security Administrators, Cybersecurity Engineers and Information Security Analysts with this skill set will likely assist your company in organizing counter-attacks in a controlled and focused environment, improving your defense systems already set in place.
These three in-demand Tech skills continue to be sought out by companies looking to elevate their data security, expand their development capabilities, and drive enhanced insights through data analysis. Identifying which of these in-demand Tech skills your team lacks will help you onboard the Tech experts you need to keep your confidential data protected, while also combating hackers who are versed in the latest cyberattack strategies.
Though technology is continually evolving, you must make sure your company is prepared for today. Hiring Cybersecurity Engineers, Software Analysts, and Front-End Developers with knowledge and experience working with Azure, Apache and offensive security is a great way to start combating both present and future threats.
Protecting and improving your Tech company's security, data storage, and overall management is no easy task, which is why hiring those with these in-demand Tech skills is so crucial. If you're looking for cybersecurity, developers or analysts with the experience needed to secure your Tech business's data, contact Mondo today. We'll connect you with niche candidates equipped with the hands-on experience and skill sets required to help your company succeed.