3 Useful Interviewer Tips To Win Over Candidates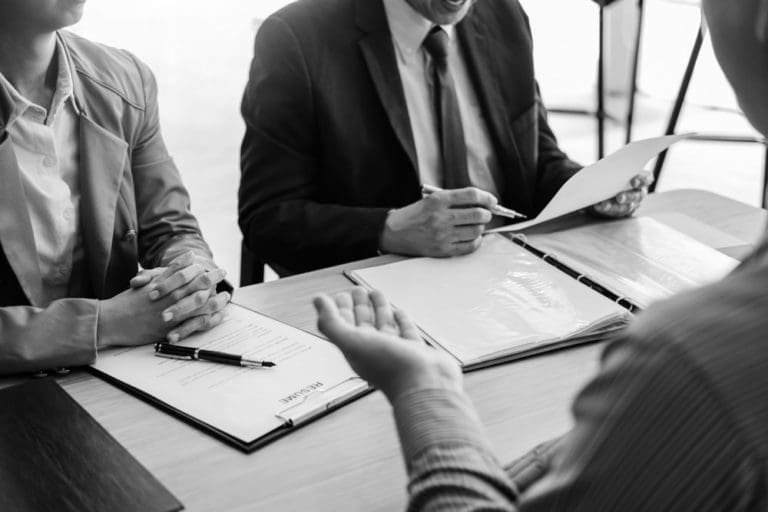 Of course, companies like yours are looking to avoid the expensive mistake of onboarding the wrong talent. At the same time, you must remember that interviews go both ways. In today's competitive marketplace, your hiring team must have the necessary tools to win over potential candidates before your competition does. Learn how these interviewer tips can help your business net the in-demand professionals needed to succeed.
Why Use These Interviewer Tips?
We live in a candidate-driven world, where on average high-end experts only stay on the job market for around ten days before they accept an offer. Despite this fact, most businesses in the U.S. have an interview process that lasts around 24 days before any offers are made. This means your company likely needs to have a faster hiring process, while discovering and adopting effective interviewer tips that can help your hiring managers win over interviewees.
Almost 85 percent of candidates in a LinkedIn talent trend study reported that a negative interview experience would completely change their minds on accepting an offer, even if they were very interested in the role. Your business cannot ignore the fact that it's time for you to improve and enhance your interview experience to ensure that you can win the in-demand candidates you need.
Effective Interview Tips
From unprepared hiring managers to overreliance on tests, enhancing your interview experience means you and your team will also become familiar with the bad hiring habits you'll want to know to avoid before your next interview. Check out how these effective interviewer tips can help you win over the candidates you need to onboard:
Avoid Language Faux Pas. Before asking a question, your hiring managers should not only consider what questions to ask but how they are asking these questions. Kieran Snyder CEO of augmented writing software company Textio, admits that interviewers aren't always intentional with their language and it may cost them the candidate. Your team can avoid language faux pas by ensuring they understand that subtle vocabulary decisions, like referring to employees as "dudes" or "guys" can alienate candidates and make them feel unwanted, even this early in the hiring stage. 
Updates, Updates, Updates. As your business knows, communication is always key, and even during the interview process it's always a best practice to keep candidates informed and updated throughout every stage of the process. Don't risk missing out on a candidate by keeping them out of the loop on where you're at in the hiring process. according to a Career Arc survey, 60 percent of candidates have had a negative interview experience from enterprise ghosting and more than half said they shared their bad experience online. Let your HR team shine and make sure everyone involved knows what's happening, whether you decide to hire them or not.
Outsource The Process. There's nothing wrong with accepting your business might not have the time or resources to invest in enhancing your interview process, which is what's great about partnering with a staffing agency like Mondo. Our average time-to-fill rates of 3 to 5 days for contract-based positions and 5 to 10 days for full-time roles can provide you with the mobile marketing experts or software developers you need as soon as you need them. Working with an agency allows you to continue doing what you do best, while still securing the high-end Tech or Digital Marketing talent you're looking for.
It's clear your business must be willing to evaluate your current hiring and interview processes or you risk losing out on the in-demand professionals needed to remain competitive. If you've realized your company needs help securing the niche talent you're competing for, contact Mondo today. Our recruiters can connect you with the Tech, IT, and Digital Marketing experts you need without the wait.